Published on:
11:40AM Jul 08, 2011
As we speak, excited Junior Angus members are packing their trailers, belongings, and loading their best Angus cattle to make the annual trip to the National Junior Angus Show (NJAS). This year the destination is Harrisburg, Pennsylvania.
Looking in from the outside, it may be hard to understand the desire to travel to Historical Pennsylvania just to participate in show but this event has more than meets the eye. The NJAS offers many opportunities for junior members age 9 to 21 to build life-long skills, make new friends from across the nation, and simple build the memories of a lifetime.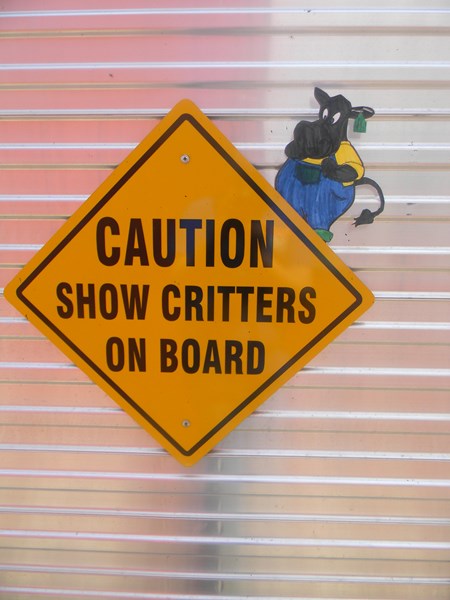 Over the week junior members will not only participate in the show ring but also in a full week of competitions and activities: Cook-Off, Team Sales, Team Fitting, Public Speaking, Quiz Bowl, Career Development, Graphic Design Contest, Photo Contest, Creative Writing, Livestock Judging, and Poster Contest. In addition the kids can participate in a mentoring program, be member of newspaper staff, and state herdmanship award. The laughs, memories, and making new friends are wonderful bonuses.
As an Angus enthusiast, I was blessed to be able to travel to the NJAS as a junior and excited that my children have the same opportunity. I have been asked numerous times "Why do you show cattle?". The love for Angus Cattle-raising and showing -is in my blood, a passion I inherited from my Grandfather that I actually never met because he left this world way to soon.
The CNN's Eatocracy blog drew the conclusion that kids participating in livestock 4-H projects are being desensitized to killing. As an individual who actually has raised livestock since 8 years of age and parent who supervises my children's project, I can honestly say I do not agree with that conclusion. My family is thankful everyday for the animals that give their lives to feed us. In fact, I would confidently say the kids blessed with the opportunity of raising livestock are passionate, well-balanced individuals as a result.
Exhibiting your livestock in the show ring is an activity of livestock projects. The benefits are abundant for both showing and raising livestock.
1. Responsibility- How many city kids rise and shine bright and early every day to feed and care for animals. In fact, 7 am is sleeping in for my kids. My children learn early that every day the animals need food, water, shelter, and healthy environment. They also learn to balance all activities in their lives.
The agriculture sector is seeing a decline of our kids returning to the farm or the industry. Why? Simple, these responsible/loyal/hard-working individuals are being recruited by other occupations with larger salaries and less risk.
2. Compassion – The idea to shield our kids from hardships or death or failure is bogus. My kids experience disappointment and death. I have held my daughter as she shed tears over calf that she nurse around the clock and did not make it. When our cattle our sick, the whole family feels the pain.
On a personal level, our cows are very spoiled. It is my children who hug, groom their hair, and simply show they care.
3. Goal Setting – My children choose to exhibit their cattle or establish a herd. They know that have to work hard to complete their goal. Research and evaluate personal growth is large part of the process. The journey is far more important than the destination.
4. Competition – My family does satisfy our competition quest in the show ring. Your family may choice baseball-football or similar activity. There is satisfaction in completing a well done project.
5. Sportsmanship – I want my children to experience losing and winning graciously. If they fail short of their personal goals then they need to discover what they would differently.
6. Outlet - As young girl my cattle was my outlet.  A time to escape the world. My daughter also explain that her cattle are quiet and do not judge. An escape from the everyday he said - she said teenage games.
These are only the few benefits of showing and raising livestock.
Yes, we will embark on the 12 hour trip to participate in week full of family adventure and I am going to take you with us. Over the week, I will blog from NJAS sharing the stories not told in the typical media string. A front row seat, to a group of great kids who passionately take care of their animals. 
Harrisburg, Pennsylvania or Bust!