Published on:
15:15PM Oct 10, 2011
During the farming season, my tailgate serves as our family's dining table. It is not uncommon for me to travel numerous miles and across several counties to reach the family harvesting crew. For me in this busy time, it is extremely important to serve my family a hot nutritional meal to keep them healthy during long hours of work.
As I was tearing down the back roads, I pose the question- Does every Mom use their vehicle as make shift kitchen? Especially during the farming season I would carry everything but the kitchen sink if I could.
If you were to ask me the best feature on my truck
•E-85
•Hauling Capacity
•Stylish
•Remote Starter
•Easy Auxiliary Hook UP for My Tunes
•On Star
NO!
This feature is not my favorite because Illinois's cold winters or that majority of the time I am cold. Personally, I use the seat warmer and insulated containers as my personal warming oven.
On this Meatful Monday, I thought I share a quick easy recipe for on the go families. This recipe is version of the Awarding Winning Recipe my daughter's Cook-Off Time won 1st place at National Jr. Angus Show. In addition, I am big fan of Illinois Salsa – Red Cactus. It is a very sweet salsa that all kids and adults love.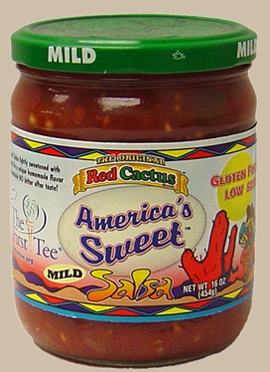 1 Can of Biscuits (Grands works the best)
1lb of ground lean beef (could substitute sausage, ground pork, turkey,etc.)
Shredded Cheese
Red Cactus Salsa
Cook the meat completely, season to taste, and crumble into small pieces. Press each biscuit into 5-inch round. Place on ungreased cookie sheet. Spread approximately 1 Tablespoon each of Salsa, ground meat, and cheese [it is actually personal preference rather you like more Salsa or cheese-I eyeball and do not measure] on half of the circle. Make sure to leave ½ inch of edge. Fold dough over filling, press edges with fork to seal.
Bake 375 degrees 12 to 15 minutes until golden brown.
The great part of this recipe is it tastes just as good cold and my family fights over the leftovers. You can make it ahead time reheat and serve or pack to go.
There is no scientifically valid reason to join the Meatless Monday Fad. Experts all agree a balanced diet from all food groups with correct portion sizes is the best solution for healthy lifestyle. Hear what the Experts Say about Meat:
"Beef. It's the perfect muscle food because it's packed with protein and
creatine-both build muscle, which basically acts like bubble wrap around
- Women's Health Magazine, September 2008
"
A healthy diet includes a variety of meat and vegetables in addition to other foods. Meat and vegetables both provide essential nutrients to support health and prevent illness and diseases."
- Livestrong.com, March 2011