Published on:
10:28AM May 18, 2012
The very day our package of Seminis® biotech sweet corn, provided free from the Monsanto Company, arrived my son was anxious to get in the ground.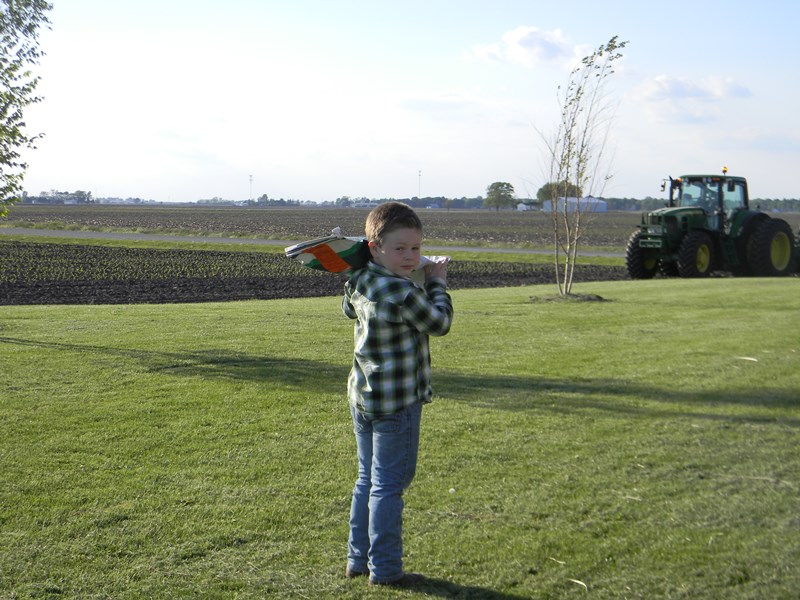 Prior to planting, the family had discussed the ideal place to plant the sweet corn. The biotechnology present in this hybrid of sweet corn makes it an ideal candidate to be planted in one of our agriculture fields. The first planting destination was at the farm's headquarters - twelve rows in the field next to the On-Farm Research Corn Plot. [The Corn Plot is Yellow Dent Corn or Field Corn not to be confused with Sweet Corn]. 
As the sweet corn begins to grow, it is in competition with unwanted pests, insects and weeds.  The biotech sweet corn comes complete with built in insect control and herbicide resistances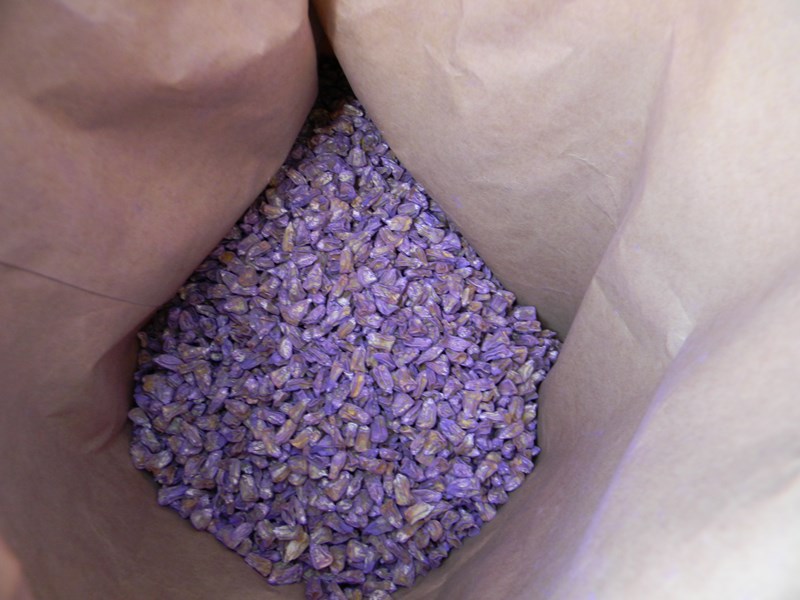 This sweet corn contains a natural occurring protein, Bacillus thuringiensis or Bt, built into the seed.  Bt Protein allows the plant to create a toxin that is only harmful to a few specific types of insects.   The same insects that can ruin a crop of sweet corn.  Up to now, the only option to control insects was to apply insecticide over the patch of sweet corn many times throughout the growing season.  Sweet corn containing the Bt Protein will reduce the number of applications.
In addition to the Bt Protein, the seed also contains the Roundup Ready trait.  This trait allows us to apply a common weed control, Roundup Ready [A herbicide used on most household lawns to eliminate unwanted weeds.], without harming the sweet corn plant. 
So, in true Midwest Farmer style we hitched up the Tractor and small planter to plant twelve rows in an instant.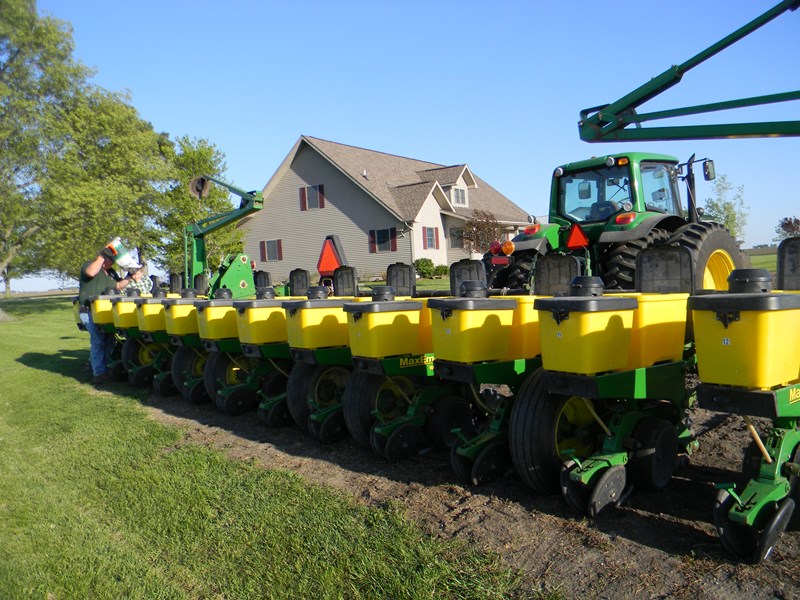 After using a shop vacuum to remove any left over seed in the planter boxes, my husband fills the planter with the seed.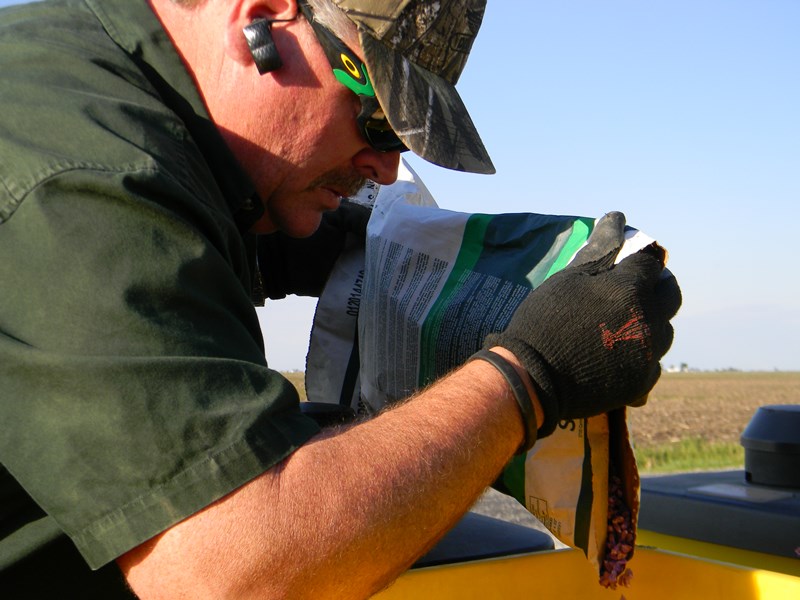 The twelve rows are planted in a snap.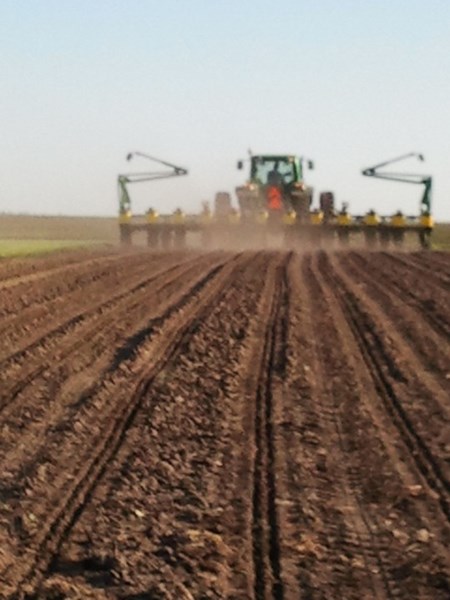 In farming, out guessing Mother Nature can be quite the game.  We chose to plant the sweet corn in two different fields with similar soil type but separated by several miles. The second round of planting was placed in another sweet corn patch next to traditional sweet corn. This will allows us to see the biotechnology in action.
After two weeks, the sweet corn has emerged.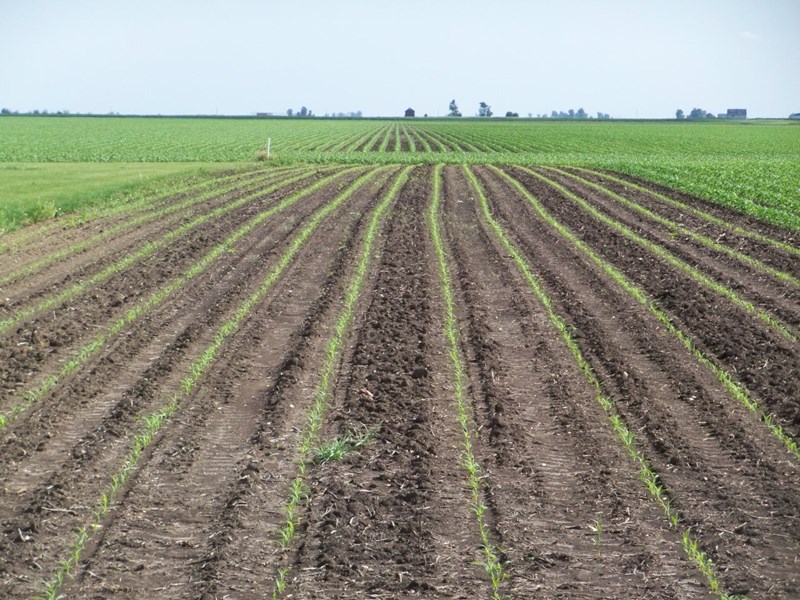 Follow along as we test the performance of the Bt sweet corn in real world environment.
Editor Note:  The Monsanto Company provided a free bag of sweet corn seed for me to share my perspective and experience.  I promise to be frank and honest.  I or my husband does not work for Monsanto.