Published on:
03:40AM Mar 22, 2017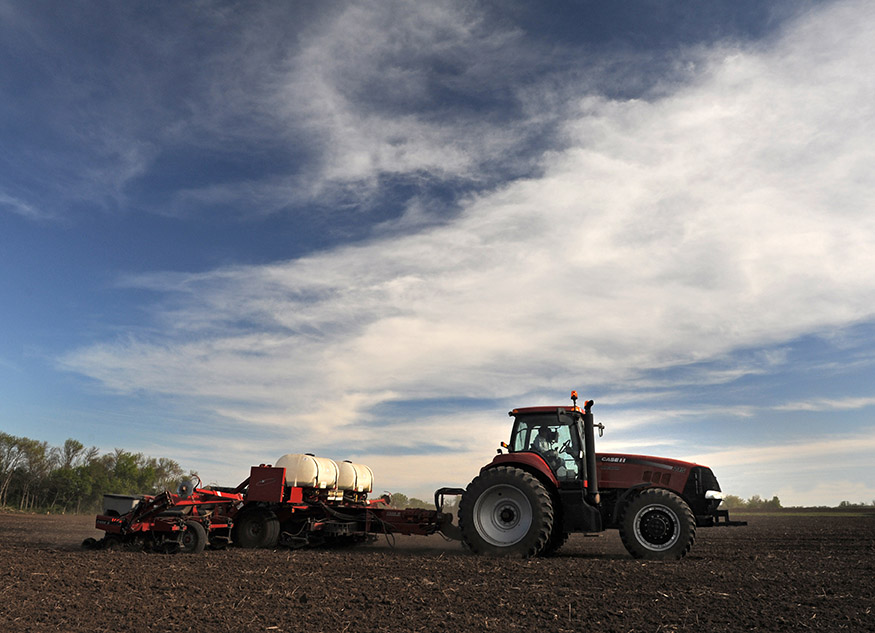 By: Ron Jessen, CHS Director of product management and business development, Refined Fuels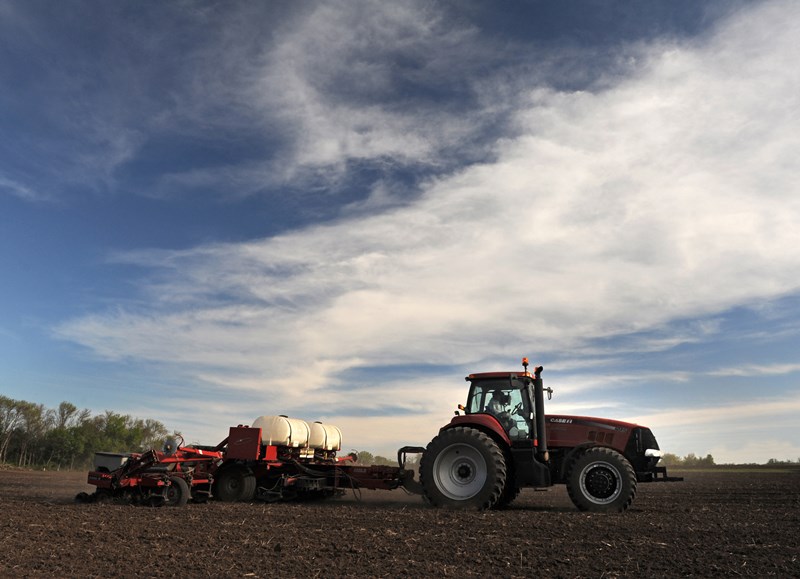 From checking spare parts inventories to squeezing in one more maintenance check, equipment is always top of mind as you prepare for spring planting. And while it's crucial to ensure engine components and moving parts are operating at peak performance, checking your fuel practices should carry equal weight. Your equipment is only as good as the fuel used in it, so it pays to get into the habit of keeping fuel clean.
Two key things affect the quality of your fuel supply: Keeping bulk fuel storage up to snuff and choosing the right fuel.
Better bulk fuel storage
If there's one thing farmers should do during planting prep, it's cleaning dirt and other debris that has accumulated in the tank, says Ron Jessen, director of Cenex® refined fuels marketing for CHS. That debris can be pumped into your equipment where it will cause engine build-up that leads to less-than-optimal performance and eventually can require expensive repairs. To reduce the risk, best practices call for fully cleaning out fuel tanks at least once per year and switching out filters each quarter.
Equally as important as getting rid of debris in your tank is keeping water out of your fuel supply. "Water is the natural enemy of fuel," says Jessen.
Fuel contaminated with water can cause decreased acceleration, loss of horsepower and, in some cases, engine damage that spells costly downtime. Water in your fuel also allows for microbial growth to form inside your tanks and attack your fuel. Frosty springtime mornings add to risk with increased condensation.
Farmers can do a few things to mitigate water accumulation in fuel tanks, says Jessen. "Equipment today comes with water drain valves. As you prepare equipment for a busy growing season, use those valves to remove water from machinery, in addition to removing water from storage tanks regularly."
There is one extra-easy way to minimize water  in your  equipment during the season, explains Jessen: "When you're done working at the end of the day, take time to fill up the fuel tank. Condensation happens overnight — especially in spring weather — and reducing airspace by filling up your tank every day will reduce that risk." 
High-quality fuels deliver high-quality performance
As technology evolves, farm equipment and diesel engines are becoming more advanced and now, more efficient Tier 3 and Tier 4 engines are expected to pull large implements at high speeds during planting season. These newer engines have tighter tolerances for imperfections like dust, rust and other corrosive materials, making it especially important to protect engine components. A key way for farmers to maintain and get the most bang for their buck from their equipment is by investing in premium diesel fuel.
"Equipment keeps getting larger and farmers are planting more acres at a faster pace than ever before," says Jessen. "Time during planting and harvest is of the essence.  The savings through fuel efficiency and additional horsepower with a premium diesel fuel will benefit any producer."
The preparations you make for planting set the stage for the rest of the growing season. Don't forget to add a fuel check-up to your equipment maintenance schedule. For more information on improving fleet operations or the value of premium diesel fuel, read Jessen's co-authored blogs on Cenex.com.