Published on:
15:45PM Jan 05, 2018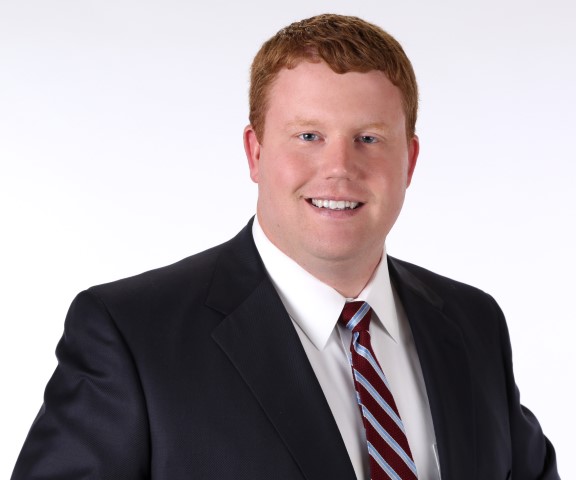 Ushering in the New Year provides both an opportunity to reflect on the past and look ahead to the coming year.  2017 has certainly been a challenging year in the ag community.  A worldwide glut of commodities and favorable weather conditions has a number of operators simultaneously experiencing record harvests but grappling with the difficult choice of whether to sell out or face another year of lackluster prices.  There doesn't appear to be a silver bullet to solve the downturn, but hopefully better days are hopefully on the horizon.
Looking ahead, I think 2018 will be a consequential year for ag law and policy.  With the exception of the Farm Bill, it's unlikely Congress will be in a position to pass much legislation of consequence to the ag community.  With the upcoming midterm elections, Congress will spend much of the year either running with, against, or away from President Trump.  However, there will be plenty from the executive branch, state governments, and litigation to keep us busy.  
Here are a few things I expect will come into play in 2018:
1.      NAFTA
 It's either bold or foolish, but the Trump Administration has made re-negotiating a largely successful trade agreement a top priority.  The three parties have undergone several rounds of negotiations and it is possible that we could come out on the other side with an improved, modernized trade agreement.  However, if negotiations break down and we end up walking away from the agreement, it's hard to overstate how devastating withdrawal will be for American agriculture with Canada and Mexico being our first and third largest ag export customers.
On the ag front, U.S. negotiators have demanded that Canada dismantle its protectionist supply management system for dairy, poultry, and eggs.  We'll hopefully make some progress with paring back supply management, but these programs are politically popular north of the border.  Some of our other ideas, like a 5-year sunset period or special protections for some produce growers are likely a non-starter for our negotiating partners.
It's unlikely that the ag provisions will be make or break for re-negotiating NAFTA, but farmers and ranchers could get caught in the crossfire.  The negotiating parties are far apart on potential changes to rules regarding automobiles, a major Trump priority.  Another wild card is the Mexican presidential election.  Negotiations may need to be paused this spring and summer to await the results of the election.
2.      The Farm Bill
 The current farm economy leaves many clamoring for a more robust safety net.  However, the overall economy is booming and Congress is in a mood to cut or restrain spending.  It's unlikely that Congress will increase funding for Farm Bill programs, but the ag sector will have a strong argument to try to avert major cuts.
As always, nutrition programs, such as SNAP, will be the linchpin of Farm Bill negotiations.  There will be efforts to reduce food stamp rolls by paring back eligibility requirements and strengthening work requirements.  However, these changes cannot be so drastic so as to lose the necessary votes in the Senate.  We may also see renewed efforts to split off nutrition programs from the Farm Bill, but this will not bear fruit.
3.      Trade
 Outside of NAFTA, there will be a lot of moving parts on trade.  While there may be some opportunities for gain, such as increased access to beef markets, we're liable to be playing defense for much of the year.  For instance, later in January, the Commerce Department will release reports that will likely recommend imposing tariffs on steel and aluminum imports.  This will allow the President to deliver on a promise to crack down on the Chinese.  However, it will also drive up costs for new equipment.  In addition, tariffs often beget tariffs.  If we get into a trade war, it's quite possible that ag commodities could be subject to retaliatory tariffs.
4.      Biotechnology
 The new administration provides an excellent opportunity to take a fresh look at how biotechnology is regulated.  Our current regulatory system, along with a skeptical public (often misinformed by anti-technology scare tactics), results in a lot of innovation sitting on the shelf to never see the light of day.  The process to bring a biotech trait to market can take years and costs millions.  This is why we can count the number of commercially-available biotech traits on one hand.  The convoluted regulatory system is holding back innovations that could make crops more productive, eliminate allergens, and solve some animal welfare issues.  
The Obama Administration attempted to formalize the biotech trait approval process.  However, this resulted in locking in a process that stood as a barrier for a lot of new products.  In November, USDA announced its intent to start over and re-evaluate the process for approving biotech traits.  This was a great move as it provides an opportunity for a fresh start on the biotech approval process.  Look for USDA to begin taking steps to establish a system that will balance innovation with ensuring the public can trust the approval process.
Also, look to see more discussion of animals with biotech traits getting closer to the marketplace.
5.      GMO-Labeling
 Congress passed the National Bioengineered Disclosure Standard Act in July 2016, which established a national GMO-labeling regime.  In passing the law, Congress left many of the tough decisions on the specifics of the law up to USDA.  Under the law, USDA is required to have its final rules in place by July 2018, a rather short timeline for such a sweeping rule.
Progress on the rulemaking was delayed by the transition of presidential administrations.  On January 3rd, USDA submitted a proposed rule to the White House for review.  By the time the rule is released for public comment, USDA will be under the gun to address public comments and publish a final rule by the deadline.
Likely controversial topics will include (1) whether non-transgenically altered biotech traits (CRISPR) will be deemed "bioengineered"; (2) how to accommodate electronic labels (QR Codes); and (3) when the rules will go into effect.  I would expect USDA to provide industry at least 2-3 years to comply with the new labeling requirements.
6.      WOTUS
 The 2015 WOTUS Rule never went into effect thanks to a stay issued by the Sixth Circuit.  Trump's EPA and Army Corps of Engineers have begun the process of rescinding the 2015 Rule and are also laying the groundwork for a new WOTUS definition that will likely have a less extensive reach than the Obama Administration's approach.  This approach too will likely end up mired in the court system for years.  In the meantime, EPA and the Corps will continue to enforce Clean Water Act violations without a regulatory definition for jurisdictional waters, a feat they've managed to achieve since 1972.
7.      Cage-Free Lawsuits
State governments have transformed much of the egg industry through ballot initiatives championed by animal rights activists.  California's Proposition 2 mandated minimum cage sizes for egg farms in the state and eliminated the use of gestation crates and solo housing for dairy calves.  To protect its in-state egg growers, California's legislature later enacted a requirement that all shelled eggs sold in the state meet the California cage-size requirements.
Similarly, in 2016, Massachusetts passed a ballot initiative that required all eggs sold in the state by 2022 be sourced from hens raised in cage-free environments, regardless of where they were produced.  Similarly, the law bans the sale of pork sourced from hogs raised in facilities using gestation crates.
Separate lawsuits have been filed by attorneys general from several farm states to challenge the laws restrict sales of farm products.  The lawsuits have both been filed directly with the Supreme Court under a constitutional provision that allows the Court to resolve disputes between states.  The suits argue that it is Massachusetts and California's laws violate the Constitution's Commerce Clause by restricting out-of-state products.  I am hopeful that these cases will gain some traction.  Otherwise, we will continue to see states with large market power continue to establish de facto national standards - this is not what the Founders intended.
8.      Dicamba
 The debut of dicamba-resistant soybeans in 2017 did not go as planned.  Arkansas banned dicamba use mid-season.  There were reports of over 3.5 million acres of crops damaged by spray drift.  In 2018, we can expect to see state governments put more restrictions on applicators and timing applications.  Arkansas has also announced a ban for the 2018 growing season.  This ban will be challenged in litigation.
In addition to state regulatory efforts, we can also expect to see several class action lawsuits filed against Monsanto for damage caused in the 2017 growing season.
9.      Glyphosate & Prop 65
 California's Proposition 65 requires retailers to display a warning on or near products that contain chemicals "known to the State of California" to cause cancer or birth defects.  This is a well-intentioned rule that has run amok over the decades.  Per Prop 65, if any one of a number of scientific agencies identifies a product as a carcinogen, then California will require a Prop 65 warning to alert consumers.  One such agency,  the International Agency for Research on Cancer (IARC), has identified glyphosate as "probably carcinogenic."  IARC's conclusion has been widely questioned and even panned by other agencies.  Every other scientific agency that has evaluated glyphosate's health risks has reached the opposite conclusion.  However, California is slated to require warning labels on products that "contain" glyphosate starting July 2018.
There is a major concern that California (or an enterprising plaintiffs' attorney) will interpret the listing the require packaged foods to bear a label based on glyphosate residue.  California has established a safe harbor to accommodate trace levels on packaged foods, but there is not a lot of reassurance that plaintiff's attorneys won't use the law to shake down food manufacturers.
A number of farm trade organizations, led by the National Association of Wheat Growers, and Monsanto have filed suit against California to stop the labeling requirement from taking effect.  The suit alleges that Prop 65, in this case, violates the First Amendment because it would require product labels to bear the false statement that the product is a potential carcinogen.
This will likely be a consequential suit.  If products containing glyphosate are required to be labeled under Prop 65, food manufacturers may pressure suppliers to shift away from ingredients produced on operations using glyphosate, which could have consequences that reverberate through farm country.
10.  Neonicotinoids
In May 2017, a federal judge held that EPA violated the Endangered Species Act when it failed to consult with U.S. Fish and Wildlife over the potential impact of Clothianidin-treated seeds on endangered animals.  Under the judge's opinion, EPA is required to conduct a consultation on the impact of neonicotinoids on endangered species.  The next fight in the case is over pesticide registration while the endangered species consultation is underway.  The environmental activists are urging the court to suspend the registration of almost 50 pesticides while the consultation is underway.  EPA, meanwhile, is arguing that suspension is inappropriate.
The outcome of this dispute could have major implications for the use of a  lot of seed treatments as crop protection tools.
*      *    *
That's my take on the coming year.  I hope that 2018 is a healthy, happy, and productive year for you.  Please don't hesitate to reach out if you have a comment.
If you want to take a step back in time and grade my past "top 10" predictions, they are in the archives: 2014, 2015, 2016 & 2017.
John Dillard is an attorney with Olsson Frank Weeda Terman Matz P.C. (OFW Law), a Washington, DC-based firm that serves agricultural clients and clients with issues before federal and state courts, EPA, FDA, USDA, and OSHA.  John focuses his practice on agricultural and environmental law.  He occasionally tweets at @DCAgLawyer.  This column is not a substitute for legal advice.