Published on:
15:15PM Jan 04, 2017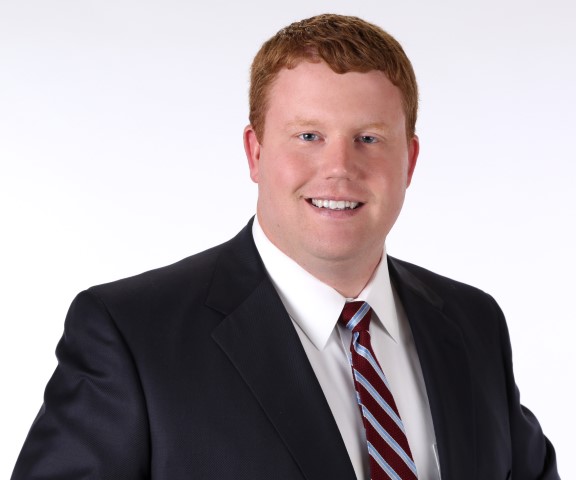 The overarching theme of 2017 for agricultural policy will be the passing of the torch from the Obama Administration to President-elect Trump.  There are also some things outside of politics that have been set in motion that will reach a resolution in the coming year.  Although the agricultural sector maintains a relatively low political profile and is seldom a target of partisan bickering, there are several policy issues that will likely arise in the coming year.   Here's my prediction on the top 10 issues that we'll see. 
The Farm Bill – The last Farm Bill demonstrated major fractures in the usual bipartisan rural-urban coalition that has historically ushered the major policy and funding measure through Congress.  Divide-and-conquer methods were used to attempt to separate farm programs from nutritional assistance, which delayed the Farm Bill's passage for well over a year.  The Trump transition team has indicated will not pursue a bifurcated Farm Bill.  However, we can expect some members in Congress to revive their efforts to do away with the Farm Bill.
In terms of substance, I suspect we will see a more robust safety net for producers as compared to the 2014 Farm Bill.  The 2014 Farm Bill was passed during a period of high commodity prices and record farm incomes.  It was difficult to justify subsidies to farmers when legislators had a voter mandate to cut spending.  Whether direct payments will ever be revived remains to be seen, but I predict we will see an expansion of conservation programs as a roundabout form of supply control that will shore up commodity prices.
 WOTUS – One of the President-elect's policy specifics for agriculture was his opposition to the "Waters of the United States" rule, which attempted to define which bodies of water fall under EPA's and the Army Corps of Engineers' Clean Water Act jurisdiction.  A number of states are currently locked in litigation with the Obama Administration over whether this regulation was a federal overreach.  The Trump Administration could decide to stop defending the litigation and undertake a rulemaking to withdraw the WOTUS Rule.
If the WOTUS Rule is withdrawn and the Trump Administration does not offer an alternative, we will revert to allowing courts to define what bodies of water constitute a "waters of the U.S." under the Clean Water Act.  It's an imperfect system, but its one that has worked for over forty years.
NAFTA – The North American Free Trade Agreement is objectively a major success story in terms of creating jobs, opening market access for U.S. goods, and reducing costs for consumers.  However, in the face of facts to the contrary, the President-elect has described NAFTA as the "worst deal ever made, by anybody, ever" and called for significant reforms to NAFTA.  If those reforms cannot be achieved, he has vowed to scrap the trade deal.
With more than 20 years of experience with NAFTA, the U.S. and our trading partners have identified some areas for improvement.  These were to be implemented as part of the Trans Pacific Partnership (TPP).  TPP is now dead in the water, but Trump's election may provide an opportunity to implement the NAFTA fixes that would have been included in TPP.  As President, Mr. Trump will have significant authority to alter NAFTA on a temporary basis (as explained by one of my colleagues, Ed Farrell).  However, Congress will need to be on board with any long-term changes.
Trade, in general – Agriculture is increasingly dependent on international trade.  Approximately 23% of the volume of American commodities is sold into international trade.  America has a competitive advantage over most countries when it comes to efficient production of a number of crops and animal products.  However, protectionist tariffs prevent American farmers from accessing some foreign markets.  The TPP was supposed to improve this situation in a host of countries, but it will not come to fruition under a Trump presidency – at a steep cost to agriculture. 
The President-elect has eschewed multinational trade agreements in favor of bilateral talks.  We should remain optimistic that the President-elect will work to negotiate favorable bilateral trade agreements.  However, the President-elect's laser focus on manufacturing jobs may harm agricultural trade as collateral damage.
Immigration – The President-elect distinguished himself from his opponents by taking a hard stance on illegal immigration.  Although we are unlikely to see a southern border wall financed by Mexico anytime soon, the voters sent a message that responded positively to Trump on immigration.  Those of us in agriculture quietly acknowledge that many operations are dependent on undocumented laborers due to a deficient legal worker program.  We can expect the Trump Administration and Congress to take action on immigration.  Your advocates with farm and commodity organizations should carry the message to Congress about the role migrant labor plays in the domestic food system.
GIPSA Rules – In December, the Obama Administration released a rules package that would significantly alter how courts handle disputes involving livestock and poultry contracts.  Growers that litigate against packers and poultry integrators would have a much easier bar to clear to succeed in a lawsuit.  This rule is slated to go into effect on February 20, 2017.  However, the Trump Administration could indefinitely delay this rule from going into effect.  The Obama Administration also released proposed rules that would define unfair practices and place restrictions on poultry tournament systems.  The Trump Administration could decide not to enact these policies.
GMO Labeling – The Trump Administration will need to push along work started by Obama's USDA on developing a national GMO-labeling program, and in short order.  Congress provided USDA with substantial discretion to determine what level of biotech content will trigger labeling requirements as well as what technologies warrant labeling.  In a perfect world, GMO labeling would not be necessary.  However, given that it will be required, I predict that USDA will use common sense and provide substantial flexibility for companies subject to labeling requirements.  Hopefully this will allow us to move on from the GMO labeling argument to more important matters. 
Outside of the executive branch, there are a number of ag-related policy matters that will impact farmers in 2017.
Des Moines Water Works – One of the major environmental proxy battles between environmental activists and farming interests is being waged by a municipal wastewater treatment facility and some Iowa drainage districts.  The Des Moines Water Works case has been going on for a couple years now, but it will finally see a trial this summer.  At issue is whether drainage districts can be held responsible for nutrient runoff from farms, which is generally considered nonpoint source pollution under the Clean Water Act.
Litigation of "ag gag" laws – In 2017, courts in several states will decide the constitutionality of a number of laws intended to guard privacy on agricultural operations.  Often derided as "ag gag" laws, these statutes impose criminal penalties for trespassers that gain employment on operations under false pretenses in order to gather video footage of conditions on farms and slaughter facilities.  There is no doubt that this footage can be powerful for the cause of animal rights activists.  But this footage, which is often edited, is taken by individuals who obtained employment under false pretenses and do not necessarily have an interest in promoting animal welfare and food safety on a particular operation.  The courts will have to balance rights under the First Amendment with a business' right to privacy on private property.
Antitrust – There are a number of lawsuits relating to alleged collusion and price fixing in the poultry industry.  Much of this relates to how the broiler industry has adapted to increased feed costs in the wake of the ethanol mandate.  The plaintiffs allege that poultry integrators worked together to reduce broiler populations to prop up prices in the face of high feed costs.  The allegations are based on participation in data sharing programs that allow companies to compare their own costs relative to competition.  It will be difficult for the plaintiffs to prove their case, but these types of cases could scare off efforts to improve efficiencies in the meat and poultry industry.
I am sure that I missed some.  Please share in the comments some of the issues you think will impact your operation in the coming year.  Also, please share any topics that you'd like me to cover in Farm Journal or on AgWeb.
I hope everyone has a healthy and productive 2017!
John Dillard is an attorney with Olsson Frank Weeda Terman Matz P.C. (OFW Law), a Washington, DC-based firm that serves agricultural clients and clients with issues before federal and state courts, EPA, FDA, USDA, and OSHA.  John focuses his practice on agricultural and environmental law.  He occasionally tweets at @DCAgLawyer.  This column is not a substitute for legal advice.