Published on:
17:32PM Jul 18, 2016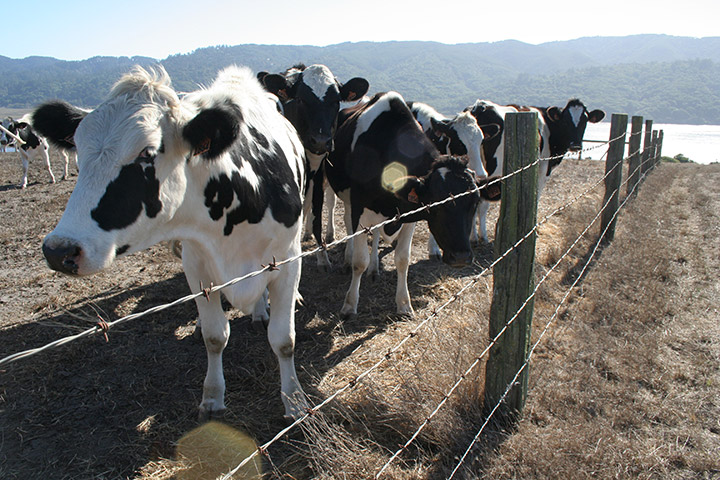 The strength of cheese prices continues to surprise many in the dairy industry and this certainly is a good thing. Cheese prices last week moved to the highest level in a year indicating good buyer interest and a tight fresh cheese supply at present. Daily spot trading reflects the price for Cheddar cheese 30 days of age or less. There is much cheese in inventory which is a concern in regards to age for a portion of it. This has prompted the idea of blending fresh cheese with aged cheese for the purpose of reducing some of the aged supply and thereby stretching some of the slightly aged supply. This is likely being utilized in shredded packaging as well as in some prepackaged foods. Aged and fresh cheese certainly cannot be packaged and sold as fresh. This is a good way to utilize some of the aged product that may have less demand due to a reduced consumer market. The industry, in general, is comfortable with current inventory by not reflecting record stocks through lower price. This has improved the outlook for milk prices. Front-month July Class III milk futures is reflecting a price that is around $2.00 above the June price. July is virtually priced and will move very little relative to underlying cash from now until class prices are announced on August 3. Price adjustments will be made relative to The Agricultural Marketing Service (AMS) price reports, but much of these reports have already been factored in by the trade due to the lag time in pricing throughout the country.
What do I mean by this lag time? We must understand how this industry works (which certainly can be challenging at times). Daily spot trading takes place each day of each week. A weekly average is then calculated from the average of 5 days of trading. The CME Group publishes these averages on Friday of each week. The following week, business is being done through contracting or sales throughout the week with prices based on the previous week's average. This can vary based on volume bought and sold in the country as well as location, but business is done in close proximity to these average prices. The following week, AMS releases the National Dairy Product Sales report late Wednesday reflecting the business done in pounds of product and average price for the product. The four categories being: Butter; 40-lb blocks; Barrels adjusted to 38% moisture; Dry whey; and nonfat dry milk. Either four or five weeks of these reports, depending on calendar composition, are used to determine the Federal Order class prices for the month. Because of this lag time of trading, business being done at the plant level, and the releasing of the weekly reports, traders can get a fairly close idea of class prices about two weeks prior to the announcements of class prices. If you look at a chart, the front-month contract generally flat-lines 2-3 weeks prior to the price announcement for that month. July has moved into this period with daily futures price fluctuations very minimal. We can with confidence anticipate a July milk price to be about $2.00 per cwt higher than June.
Stronger cheese and butter prices have improved the price outlook which has changed the psychology of dairy farmers. Many who wished they would have used a marketing strategy to protect a floor price above $16.00 when prices fell to $13.00-$14.00, now have another chance to establish a floor, but are unwilling due to improving prices. I encourage producers to utilize put options or put option spreads to establish a floor while leaving the upside open. There is no guarantee milk prices will remain at current projected levels and setting a floor makes good business sense.
Upcoming reports:
-Federal Order Advanced August Class I
-June Milk Production report on July 21
-June Livestock Slaughter report on July 21
-June Cold Storage report on July 22
-June Agricultural Price report on July 29
Robin Schmahl is a commodity broker and owner of AgDairy LLC, a full-service commodity brokerage firm located in Elkhart Lake, Wisconsin. He can be reached at 877-256-3253 or through their website at www.agdairy.com.
The thoughts expressed and the data from which they are drawn are believed to be reliable but cannot be guaranteed. Any opinions expressed are subject to change without notice. There is risk of loss in trading and my not be suitable for everyone. Those acting on this information are responsible for their own actions
This material has been prepared by an employee or agent of AgDairy LLC and is in the nature of a solicitation. By accepting this communication, you acknowledge and agree that you are not, and will not rely solely on this communication for making trading decisions.
The thoughts expressed and the basic data from which they are drawn are believed to be reliable but cannot be guaranteed.  Any opinions expressed herein are subject to change without notice.  Hypothetical or simulated performance results have certain inherent limitations.  Simulated results do not represent actual trading.  Simulated trading programs are subject to the benefit of hindsight.  No representation is being made that any account will or is likely to achieve profits or losses similar to those shown.  There is risk of loss in commodity trading may not be suitable for recipients of this communication.