Published on:
16:43PM May 11, 2015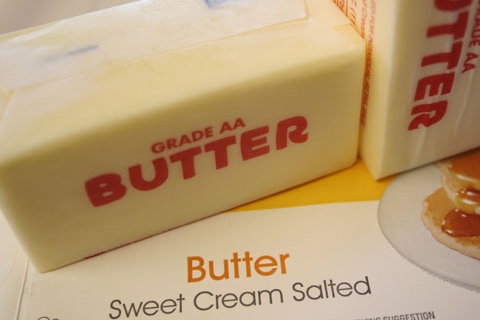 High prices should cure high prices or could high prices slow butter production keeping supply at less-than-desired levels.
Butter is again the star of the dairy complex with very strong buyer interest. It is somewhat similar to last year as butter lead the dairy complex higher for the first 9 months of the year ultimately reaching a price of $3.06. Butter price in 2014 began the year at $1.54 and increased to $2.1550 by May 8, a gain of 61.50 cents. This year, price began at 1.5550 and has increased to $1.9850 by May 8, a gain of 43 cents. There certainly seems to be a strong correlation between this year and last year as far as price movement is concerned.
There is a substantial difference as far as exports are concerned. Butter exports in 2014 increased 135.8% in January, 91.8% in February, and 99.6% in March from the previous year. Exports in January this year were down 74.8% in January, down 71.7% in February, and were down 79.0% in March from the previous year. This is being reflected somewhat in higher inventory, but also indicates strong domestic consumer demand as otherwise there would have been a greater increase of butter stocks during the first quarter of the year.
Butter inventory at the close of 2013 totaled 112.5 million pounds and reached 180.1 million pounds by the end of March of that year, a gain of 67.6 million pounds. Inventory at the close of 2014 totaled 104.7 billion pounds and reached 184.7 million pounds by the end of March 2015, a gain of 80.0 million pounds.
Buyers have had a fear that inventory would not reach a comfortable level before increasing demand will begin to draw on inventory to supplement fresh supply. Price is attempting to do its job to curtail demand and allow inventory to increase at a more rapid pace. At what level this will be accomplished is yet unclear. We do know that butter imports have risen as a result of higher domestic prices and lower world prices. During the first quarter of this year, butter imports have been 66.7% higher than the same period in 2014. Imports in March alone were 80.1% higher than last year according to information from the Foreign Agricultural Service. The current U.S. price is now over 62 cents above the latest Global Dairy Trade auction price. With price again distancing itself from World price, it would seem logical imports will continue to outpace exports until such a time as prices can again be competitive.
We have yet to see a large swing in the market which would be a result of substantially lower exports and substantially higher imports allowing demand to be met and inventory to build rapidly. There are a few reports of manufacturers now opting to sell cream rather than churn extra butter. This was what took place last year for a period of time resulting in the limiting of supply as manufacturers wanted to churn for demand rather than build plant inventories. It is unclear how widespread this and how much impact it could make on supply, but it could result in less supply available for demand or inventory building lending to a self-induced tightness to some degree. 
The current improved outlook for milk prices as seen on the futures market will keep milk production strong through the year. There may not be quite the growth experienced last year, but production is expected to remain strong. Milk per cow last year averaged 22,258 pounds, an increase of 442 pounds over 2013. Per cow production may not increase quite this much this year, but there may be a substantial increase as dairy producers push production to improve income.
Upcoming reports:
-World Agricultural Supply and Demand report on May 12
-April Milk Production report on May 19
-April Livestock Slaughter report on May 21
-April Cold Storage report on May 22
Robin Schmahl is a commodity broker and owner of AgDairy LLC, a full-service commodity brokerage firm located in Elkhart Lake, Wisconsin. He can be reached at 877-256-3253 or through their website at www.agdairy.com.
The thoughts expressed and the data from which they are drawn are believed to be reliable but cannot be guaranteed. Any opinions expressed are subject to change without notice. There is risk of loss in trading and my not be suitable for everyone. Those acting on this information are responsible for their own actions
This material has been prepared by an employee or agent of AgDairy LLC and is in the nature of a solicitation. By accepting this communication, you acknowledge and agree that you are not, and will not rely solely on this communication for making trading decisions.
The thoughts expressed and the basic data from which they are drawn are believed to be reliable but cannot be guaranteed.  Any opinions expressed herein are subject to change without notice.  Hypothetical or simulated performance results have certain inherent limitations.  Simulated results do not represent actual trading.  Simulated trading programs are subject to the benefit of hindsight.  No representation is being made that any account will or is likely to achieve profits or losses similar to those shown.  There is risk of loss in commodity trading may not be suitable for recipients of this communication.