Published on:
16:00PM Jun 08, 2015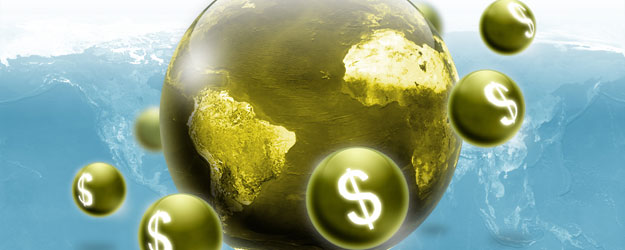 A shift in psychology of supply may allow prices to retrace as buyers become less aggressive.
The slow continued rise in cheese price has been impressive, but it may have run out of steam for the time being. Demand is good and has remained stronger than most had anticipated through the first half of the year. Even now, some cheese manufacturing plants indicate they are sold out and have production committed for the next month or two.
At the same time, many plants indicate there are comfortable with current inventory and production. This is something that had been lacking so far this year. There was concern supply would not increase to a comfortable level during the first half of the year which provided strong support and higher prices.
Block price had been on a steady increase since April 14 as buyers were intent to increase ownership of supply. Strong cheese production was readily absorbed whether through current demand or purchasing to build inventory. Cheese prices being able to increase during spring flush certainly provided a positive outlook for the rest of the year. But all good things must come to an end.
Cheese price did reach a high of $1.77 last week and then began to weaken. This seemed to coincide with the reports of plants and handlers feeling comfortable with current levels of supply. This is a psychological shift from what was prevalent in the market for the first five months of this year. This shift may allow cheese price to retrace to a level at which buyers feel the market is more balanced both domestically and internationally.
U.S. and World prices have been following a similar pattern as last year. Weakness or price choppiness in the Global Dairy Trade auction has kept world prices weak. At the same time, U.S. prices for butter and cheese have strengthened resulting in a significant price disparity between the two markets. This is good for U.S. farmers now, but there is question whether it will remain that way.
Exports have slowed considerably from last year which has not been a real cause for concern to this point. In fact, it has been good as it allowed more product to remain in the country as well as high prices increasing imports into the country. This has helped bolster supply to bring us to a more comfortable level. However, once the scale is tipped in one direction too long it generally tips the other way for a period of time making one wonder if that is what is about to take place.
Cheese exports in April were 6.2% lower than a year ago, but remain 24.0% above the level in April 2013. Year-to-date exports of cheese are running 10.5% below the same period last year. Butter exports were down 73.0% in April compared to last year and down 41.0% from 2013. Year-to-date butter exports are 75.3% lower than the same period last year. The divergence in U.S prices relative to World prices is not helping to maintain export market share. One can only hope that World prices will find a bottom and will move up rather than U.S price having to come down.
Nonfat dry milk has been the surprise as lower price has increase export interest with April exports of NDM/SMP up 8.0% and year-to-date exports up 1.8%. However, current daily trading on the spot market has price down to the lowest level since May 2009. Dryers are active with some able to process more than capacity at some locations due to improving efficiency of production.
It is a supply/demand market and prices will move lower to stimulate demand and move higher to limit demand. Both of these elements are currently in play with the end result of providing balance to the market.
Upcoming reports:
-World Agricultural Supply and Demand report on June 10
-Global Dairy Trade action on June 16
-May Milk Production report on June 18
-May Cold Storage Report on June 22
Robin Schmahl is a commodity broker and owner of AgDairy LLC, a full-service commodity brokerage firm located in Elkhart Lake, Wisconsin. He can be reached at 877-256-3253 or through their website at www.agdairy.com.
The thoughts expressed and the data from which they are drawn are believed to be reliable but cannot be guaranteed. Any opinions expressed are subject to change without notice. There is risk of loss in trading and my not be suitable for everyone. Those acting on this information are responsible for their own actions
This material has been prepared by an employee or agent of AgDairy LLC and is in the nature of a solicitation. By accepting this communication, you acknowledge and agree that you are not, and will not rely solely on this communication for making trading decisions.
The thoughts expressed and the basic data from which they are drawn are believed to be reliable but cannot be guaranteed.  Any opinions expressed herein are subject to change without notice.  Hypothetical or simulated performance results have certain inherent limitations.  Simulated results do not represent actual trading.  Simulated trading programs are subject to the benefit of hindsight.  No representation is being made that any account will or is likely to achieve profits or losses similar to those shown.  There is risk of loss in commodity trading may not be suitable for recipients of this communication.