Published on:
19:07PM Jan 05, 2015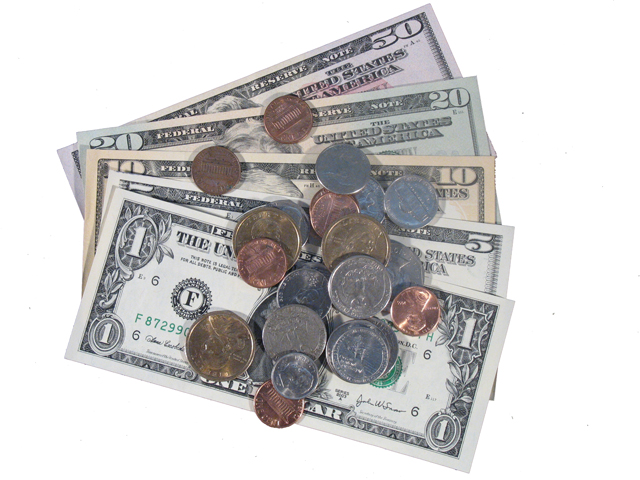 Amid questions and concerns about how low milk prices will move and for how long, be smart and protect your 2015 milk production.
The calendar has turned over to 2015 and many of you may have made New Year's resolutions. It certainly is a good idea to set goals, whether at the beginning of a new year or anytime during the year. The difficulty comes in progressing toward those goals and meeting those goals. It certainly is good to set goals when running a business, but it is difficult to measure your progress without having a goal in mind or most importantly – written down.
I am sure most on us would have a goal to become more profitable. However, there are many aspects to becoming more profitable. Different areas need to be measured and accomplished in order to move toward that end result. The question should be asked, "How do I get there?" Then list and assess the progress on each of those areas.

I am sure we can all attest to the fact that 2014 exceeded our expectations for milk income and income from cull cows. Record milk prices were achieved while feed prices were less expensive in most cases. Soybean meal was the exception, with substantially higher prices in various locations as supply was tight. It was a blessing to have high milk prices to offset this aberration.
The average for the All-Milk price in 2014 was $23.95, Class III was $22.34, and Class IV was $22.09. Unfortunately, we may not see these prices again for a while. Milk futures contracts have been indicating substantially lower prices in 2015 for quite some time, so no one is surprised. Just how low milk prices will move and for how long is the question in the back of many minds.
There has been some feeling that dairy markets have become more elastic and lower milk prices will be of a shorter duration than has been typical. I am not so sure that is entirely accurate due to the current posture of the market. Cheese and butter prices, although closer, are still above world prices, which renders the U.S. somewhat uncompetitive on the world market.  Of course, there will always be some export business done for certain varieties of cheese or depending if availability is limited in some instances. Not only is price an issue, but the rally in the U.S. dollar to the highest level in nine years is also a factor making our products more expensive.
The recent November "Cold Storage" report bears this out. The combination of slowing demand and increasing production is beginning to show as November cheese inventory increased. American cheese stocks increased 11.3 million pounds from October, totaling 634.6 million pounds, an increase of 3% from a year earlier. Total cheese stocks reached 1.016 billion pounds, up 20.3 million pounds, or 2% from last year. U.S. cheese inventory is growing earlier than usual. November cheese stocks have increased only twice over the past 30 years with this being the largest gain. The other year was 2009 which showed only a minor increase. There is concern inventory could increase more rapidly than usual this year, which would depress prices for a longer period of time.
I am concerned milk prices could decline further than futures contracts currently indicate. If you have not protected any of your milk production, I recommend implementing a fence strategy to protect as well as leave some upside potential open. Purchase put options at a strike price near where the futures are trading and sell call options $1.50-$1.75 higher. Odds are milk prices will go down further before they will increase, rendering this strategy very effective for the foreseeable future.
We must be optimistic about the future and we need to take advantage of opportunities when they present themselves.
Upcoming reports:
November Dairy Products report on January 6
February California Class I price on January 9
World Agricultural Supply and Demand report on January 12
Quarterly Grain Stocks report on January 12
Robin Schmahl is a commodity broker and owner of AgDairy LLC, a full-service commodity brokerage firm located in Elkhart Lake, Wisconsin. He can be reached at 877-256-3253 or through their website at www.agdairy.com.
The thoughts expressed and the data from which they are drawn are believed to be reliable but cannot be guaranteed. Any opinions expressed are subject to change without notice. There is risk of loss in trading and my not be suitable for everyone. Those acting on this information are responsible for their own actions.This material has been prepared by an employee or agent of AgDairy LLC and is in the nature of a solicitation. By accepting this communication, you acknowledge and agree that you are not, and will not rely solely on this communication for making trading decisions. Hypothetical or simulated performance results have certain inherent limitations.  Simulated results do not represent actual trading.  Simulated trading programs are subject to the benefit of hindsight.  No representation is being made that any account will or is likely to achieve profits or losses similar to those shown.  There is risk of loss in commodity trading may not be suitable for recipients of this communication.