Published on:
20:43PM Feb 02, 2015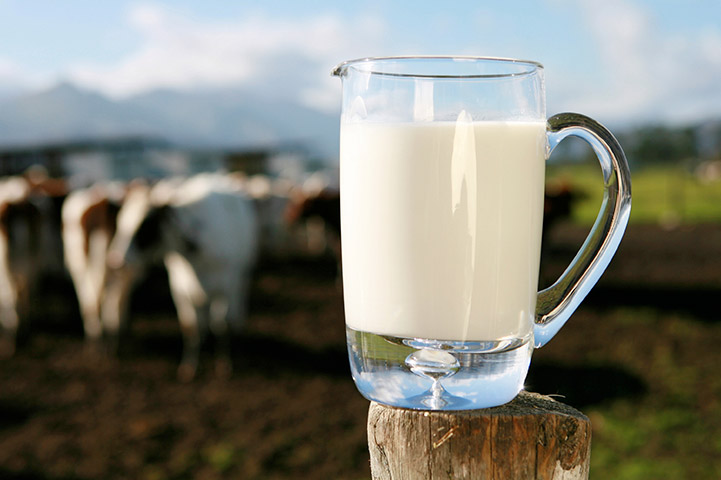 Cheese and butter prices have now moved above Global Dairy Trade auction prices. Will higher prices dampen U.S. export competitiveness and spur even more milk production?
Cheese, butter, and nonfat dry milk prices have been surprisingly resilient over the past weeks. What looked an unprecedented decline in milk income from last year and a very bearish market outlook has turned more positive with a definite sense of greater optimism.
Cheese prices, although higher, have not increased as much as Class III milk futures would suggest. One reason for this is that futures were oversold, carrying a substantial discount to the underlying cash. Once cash prices stabilized and began increasing, the steep discounts were eliminated to bring futures in line with cash. This was followed by further increases in cheese prices coupled with two news stories which resulted in substantial short-covering and an increased desire to own milk futures.
One of the items was the news release from Fonterra that milk receipts are estimated to be down 3.3% for the 2014-15 marketing year. Earlier milk production was running ahead of the previous year, but weather and low milk price has impacted milk output. The other story was the possibility of Russia lifting the ban on agricultural products from Europe earlier than the initial ban of one full year. This would open the door for dairy products to again move to Russia, thereby increasing demand and possibly supporting prices.
Since the recent bottom was set in the cheese price, there has been a price rally of 6.25 cents and the highest level since January 13. This pattern has been repeated twice since late last year. In early December, cheese price increased 5.0 cents off the lows before it ran its course and price fell off again. The second time was late December through mid-January, during which the cheese price increased 9.50 cents before it fell back to again make new lows.
This is the third time of a similar pattern. Whether this will follow the same pattern again remains to be seen. The first two times cheese prices increased, milk futures continued to decline as traders felt there was limited upside potential. This time, there has been a psychological shift and greater optimism for milk prices. Milk futures prices during the spring of the year have increased about $2.00 cwt from the lows established about two weeks ago.  
It certainly is good to see the outlook for milk prices, as indicated by dairy futures, is not as bleak at it had been. The concern that needs to be expressed is that cheese and butter prices have now moved above Global Dairy Trade auction prices. Prices recently came back in line with GDT prices, resulting in some interest beginning to develop from international buyers. The jump in prices has again moved cheese and butter above GDT prices and may eliminate the recent interest that was being shown.
Forward contracts for dairy products will continue to be established at the best prices possible, and higher U.S. prices and a high U.S. dollar will make it difficult to compete. This is likely to prolong the length of time it will take to generate export levels to what they had been. A better milk price outlook will maintain the desire of dairy producers to continue to hold onto cows and push milk production resulting in continued strong milk output. The hope is that overall demand will increase, allowing for increased milk production to be absorbed and prices to be supported. If not, product prices, futures prices, and milk prices will return to the lows seen a few weeks ago as the market tries to find a balance of supply and levels at which prices can be competitive and stimulate demand.
My recommendation is to utilize this rebound in prices to initiate option strategies to protect some milk production. Utilize put option spreads consisting of purchasing at-the-money puts and sell puts $1.25 lower.  This provides some downside protection while keeping your upside open. A margin call will not be received on this strategy. A fence position consisting of the purchase of an at-the-money put and selling a call $1.50 higher establishes a nice parameter providing downside protection while allowing for some upside gain to the sold call option. This is a marginable position if milk prices continue to increase. Upside will be capped at the level of the sold call option.
Upcoming reports:
California Class 4a &4b prices on February 2
Dairy Products report on February 3
January Federal Order class prices on February 4
World Agricultural Supply and Demand report on February 10
California March Class I price on February 10
 
Robin Schmahl is a commodity broker and owner of AgDairy LLC, a full-service commodity brokerage firm located in Elkhart Lake, Wisconsin. He can be reached at 877-256-3253 or through their website at www.agdairy.com.
The thoughts expressed and the data from which they are drawn are believed to be reliable but cannot be guaranteed. Any opinions expressed are subject to change without notice. There is risk of loss in trading and my not be suitable for everyone. Those acting on this information are responsible for their own actions. This material has been prepared by an employee or agent of AgDairy LLC and is in the nature of a solicitation. By accepting this communication, you acknowledge and agree that you are not, and will not rely solely on this communication for making trading decisions. Hypothetical or simulated performance results have certain inherent limitations.  Simulated results do not represent actual trading. Simulated trading programs are subject to the benefit of hindsight. No representation is being made that any account will or is likely to achieve profits or losses similar to those shown. There is risk of loss in commodity trading may not be suitable for recipients of this communication.