Published on:
20:14PM Mar 02, 2015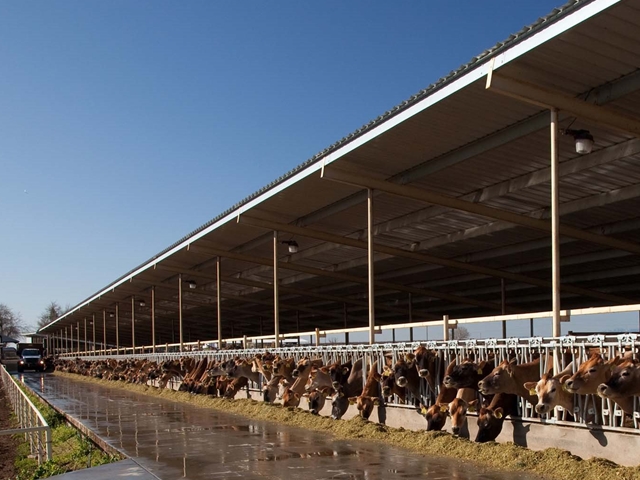 One thing we don't want to do is hope for a payment. That would mean profitability has eroded substantially.
Both block and barrel cheese prices fluctuated only 1.75 cents throughout the whole month of February. This has been the least amount of price fluctuation for the longest period of time since spot trading began trading on a daily basis. Butter showed move volatility, with its price fluctuating 20.75 cents during the month but closing the month 6.75 cents lower than where it began the month. This does not support a substantial run-up in futures prices; however, that is what has taken place.
What else in interesting is that a daily calculation of the Class III milk price showed spot prices on Feb. 2 indicating $15.77, while at the end of February, the calculation based on prices after spot trading closed was $15.32. Class IV showed much the same, as the calculation of closing prices on Feb. 2 was $13.94 while the close of the month showed a calculation of spot prices, indicating a Class IV price of $13.80.
Futures contracts paint a complete different picture. Contracts through May have increased about 6 cents to near 50 cents during the month, with larger gains seen in later contracts of more than $1.00 per cwt. This is unusual as such stability in the underlying cash does not generally garner this much strength in futures prices. It seems prices are supported, and this portrays the idea that higher prices are sure to unfold as the year progresses. The market has so far weathered the storm of a substantially reduced export market and a seasonally slower demand period of time. Buyers are confidently purchasing supplies to rebuild inventory for later demand rather than waiting to see if there may be a dip in price somewhere in the future. This buying interest continues to provide support under the market and this support has improved the outlook for milk prices substantially.
USDA released the Agricultural Prices report for January, which gives us the first prices to determine one half of the first of six periods of the year for calculating income over feed costs under the Margin Protection Program (MPP). USDA's milk/feed ratio continues to be posted, but this is not what is being used to calculate the MPP income over feed costs. The prices used for the milk/feed ratio consist of corn, soybeans and alfalfa hay compared to the All-Milk price. The calculation for MPP consists of corn, the Central Illinois soybeans meal price by rail, and the alfalfa hay price compared to the All-Milk price. This calculation is actually more beneficial than using the milk/feed ratio.
January's price for corn was $3.81, up 3 cents from December. The Central Illinois soybean meal price was $380.02 per ton, down $51.71 per ton. The alfalfa hay price was $174.00, down $9.00 per ton. When these prices are then calculated against the All-Milk price of $17.60, it results in an income over feed cost of $8.3357 per cwt. This is not low enough to trigger any payment, but even if it was, the average of January and February will be the final factor used in whether there will be a payment. I know this may sound a bit confusing, but it is fairly straightforward. One thing we do not want to do is hope for a payment. That would mean profitability has eroded substantially.
Upcoming reports:
-January Dairy Products report on March 4
-Federal Order February Classes II, III, and IV on March 4
-April California Class I price on March 10
-World Agricultural Supply and Demand report on March 10
Robin Schmahl is a commodity broker and owner of AgDairy LLC, a full-service commodity brokerage firm located in Elkhart Lake, Wisconsin. He can be reached at 877-256-3253 or through their website at www.agdairy.com.
The thoughts expressed and the data from which they are drawn are believed to be reliable but cannot be guaranteed. Any opinions expressed are subject to change without notice. There is risk of loss in trading and my not be suitable for everyone. Those acting on this information are responsible for their own actions
This material has been prepared by an employee or agent of AgDairy LLC and is in the nature of a solicitation. By accepting this communication, you acknowledge and agree that you are not, and will not rely solely on this communication for making trading decisions. Hypothetical or simulated performance results have certain inherent limitations. Simulated results do not represent actual trading. Simulated trading programs are subject to the benefit of hindsight. No representation is being made that any account will or is likely to achieve profits or losses similar to those shown. There is risk of loss in commodity trading may not be suitable for recipients of this communication.