Published on:
20:30PM Dec 22, 2014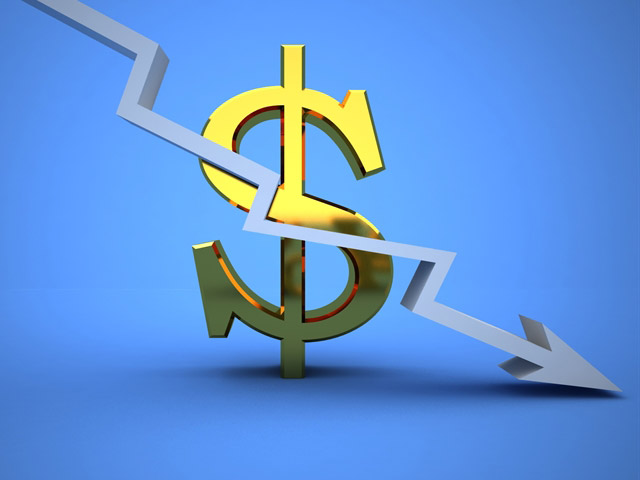 Concerns were raised when four Class III futures contracts traded below $15 last week.
There is quite a bit of discussion over how low milk prices and product prices will go. For much of the year, world milk prices continued to weaken on the Global Dairy Trade auctions while U.S. prices continued to strengthen and hold at record levels. This garnered a lot of questioning as to how long this divergence would be able to continue.
Milk futures continued to exhibit a discount in subsequent months in anticipation of declining cash prices. As a result, strong cash prices required futures to jump considerably as they converged to monthly Federal Order cash price calculations.
However, that pattern has changed dramatically with cash prices in essence converging to futures. It does not work that way, but anticipated lower cash by futures and then declining cash prices gave that impression.
The outlook has turned bearish with futures contracts continuing to show a discount, but not as steep of a discount as in the past. It does raise concern when four Class III futures contracts traded below $15 last week. We have not had a Class III milk price below $15 since July 2011.
Price weakness first developed in nonfat dry milk last spring even though butter and cheese prices were strong and continued higher. Nonfat generally is not an indicator of where the market is going, but in hindsight one can see that this was the case. Nonfat dry milk was tied more closely with world price and the abundance of product available. It seemed to mirror what was happening in the global market place.
Spot Grade A nonfat dry milk price has been steadily declining with price reaching the lowest level since August 2009. We all know what milk prices were in 2009 and we certainly do not want a repeat of that.
Cheese and butter does not seem to be in the same position as nonfat dry milk, but prices are weak and expected to weaken further as the calendar turns over to 2015 and demand slows. Slowing demand and increasing production does not support higher prices. However, with stocks below year ago levels, there is room for the marketplace to absorb extra supply for a time. Unfortunately, supply may increase more rapidly than usual if current market fundamentals remain.
Exports continue to slow as U.S. prices remain less competitive on the world market. Cheese exports in October were down 2.9% from the previous year and the first decline from a year earlier since May 2013. Cheese exports have been slowing as previous contracts were filled new business was difficult to find. Butter exports have been declined substantially since May with October exports 80.1% below last year. Contracts for dairy products have been and are being made and I fear the U.S. is being left out of much of it. This could prolong the period of time of lower prices. Current contracts made into next year will need to be filled before buyers will look for more supply unless it demand exceeds contracted supply and U.S. prices are competitive. One of the reasons our prices remained high this year even though world prices were declining was because of previously contracted supply. We need to remember it is a world market and most buyers will not purchase hand-to-mouth and are always looking forward.
Also keep in mind that there is no more government support price or MILC program. If you have not signed up for MPP, you cannot until next summer. LGM dairy has a sign-up on December 26-27 with the available funds of $4.5 million expected to be used up quickly. Once that is used up, that program will also be unavailable.
Futures and options for marketing and price protecting are always available without a sign-up period or monetary cap and should be used in conjunction with other program anyway. Either way you chose, be proactive with protecting risk.
Upcoming reports:
October Cold Storage report on December 22
October Livestock Slaughter report on December 24
December Agricultural Prices report on December 30
Robin Schmahl is a commodity broker and owner of AgDairy LLC, a full-service commodity brokerage firm located in Elkhart Lake, Wisconsin. He can be reached at 877-256-3253 or through their website at www.agdairy.com.
The thoughts expressed and the data from which they are drawn are believed to be reliable but cannot be guaranteed. Any opinions expressed are subject to change without notice. There is risk of loss in trading and my not be suitable for everyone. Those acting on this information are responsible for their own actions
This material has been prepared by an employee or agent of AgDairy LLC and is in the nature of a solicitation. By accepting this communication, you acknowledge and agree that you are not, and will not rely solely on this communication for making trading decisions.
The thoughts expressed and the basic data from which they are drawn are believed to be reliable but cannot be guaranteed.  Any opinions expressed herein are subject to change without notice.  Hypothetical or simulated performance results have certain inherent limitations.  Simulated results do not represent actual trading.  Simulated trading programs are subject to the benefit of hindsight.  No representation is being made that any account will or is likely to achieve profits or losses similar to those shown.  There is risk of loss in commodity trading may not be suitable for recipients of this communication.