Published on:
19:34PM Oct 13, 2014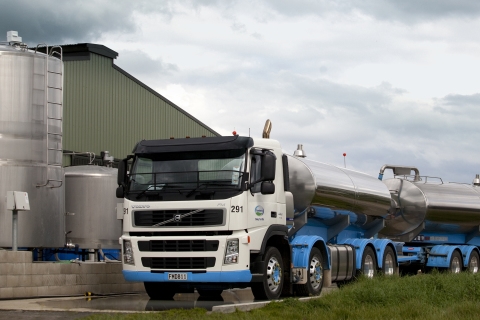 As the market continues to weaken, remember that the new dairy program will not protect against declining milk prices or rising feed prices.
Looking ahead to milk futures through next year and into 2016 is a bit frightening. Later contracts have been showing a discount much of the year as traders and the industry did not believe prices were going to remain high or set new records, but they did.
Nevertheless, that is what happened with later contacts increasing substantially as time drew closer and contracts had to converge with cash. September set new record highs for Class II and Class III milk at $26.11 and $24.60, respectively. For example, September Class III futures increased $4.50 over the period of two months as the heavily discounted futures contract converged to cash. Ironically, October futures began eliminating its discount at the same time resulting in a price increase of a little over $5.00 before settling back to keep in line with lower cheese and butter prices. The October futures contract is basically priced with traders guessing a price near $24.14. There will be limited price movement from now until the announcement of the Federal Order prices on Nov. 5.
As more information piles up that lends itself to the idea of substantially lower prices next year, even steady cheese prices or even price bounces are having no impact on 2015 futures contracts. These contracts continue to erode nearly on a daily basis. There was a time not too long ago when the average Class III price next year was around $18.10. The average has quickly fallen back to $17.12. Futures contracts in 2015 show no seasonality, but prices from April through December post a range of just 20 cents. Unfortunately, these prices are all in the lower $17.00 to upper $16.00 levels.
So the million-dollar question is, "Will these prices become a reality or could they go even lower?" I once thought prices were going to slowly erode as holiday buying finishes and inventory begins to build. It appeared buyer interest was strong anytime butter or cheese futures dipped in price, giving the impression of a strong market. However, my thinking has been changing a bit as cash prices weaken, milk production increases, exports slow, and imports come in.
 
Another element that could have a longer-term impact is the Margin Protection Program (MPP) available for the duration of the farm bill. Why would that have a potential long-term impact on milk prices? The simple answer would be that producers have the ability to establish an "income over feed cost" on up to 90% of their milk production that can keep them in business no matter how low income over feed costs become. This will provide little incentive to cut back on milk production as long as there is compensation for prices falling below the level chosen by the milk producer. There is no cap on how much milk production you can cover under MPP, only that substantially higher fee per cwt. will be required on milk production over 4 million pounds.

One thing you must remember is that MPP will not protect against declining milk prices or rising feed prices in themselves. Presently, feed prices have fallen substantially while milk prices have held strong, which has resulted in a record high income over feed cost. Milk prices can fall substantially before even the $8.00 level of coverage available through MPP will kick in. On the other hand, feed prices could increase substantially before the same MPP level would kick in. This is why it will be important to incorporate a marketing strategy using futures and/or options along with MPP.
The focus of our business is to take advantage of opportunities that the market gives us as well as utilize the MPP program that allows us another opportunity to protect profitability on our operations. Income needs to be protected as I fear substantially lower prices may return in the future.
Upcoming reports:
September milk production report on October 20
September cold storage report on October 22
September livestock slaughter report on October 23
Milk Disposition and Income final report for 2008-2012
 
Robin Schmahl is a commodity broker and owner of AgDairy LLC, a full-service commodity brokerage firm located in Elkhart Lake, Wisconsin. He can be reached at 877-256-3253 or through their website at www.agdairy.com.
The thoughts expressed and the data from which they are drawn are believed to be reliable but cannot be guaranteed. Any opinions expressed are subject to change without notice. There is risk of loss in trading and my not be suitable for everyone. Those acting on this information are responsible for their own actions. This material has been prepared by an employee or agent of AgDairy LLC and is in the nature of a solicitation. By accepting this communication, you acknowledge and agree that you are not, and will not rely solely on this communication for making trading decisions. Hypothetical or simulated performance results have certain inherent limitations. Simulated results do not represent actual trading. Simulated trading programs are subject to the benefit of hindsight. No representation is being made that any account will or is likely to achieve profits or losses similar to those shown. There is risk of loss in commodity trading may not be suitable for recipients of this communication.