Published on:
13:13PM Aug 17, 2015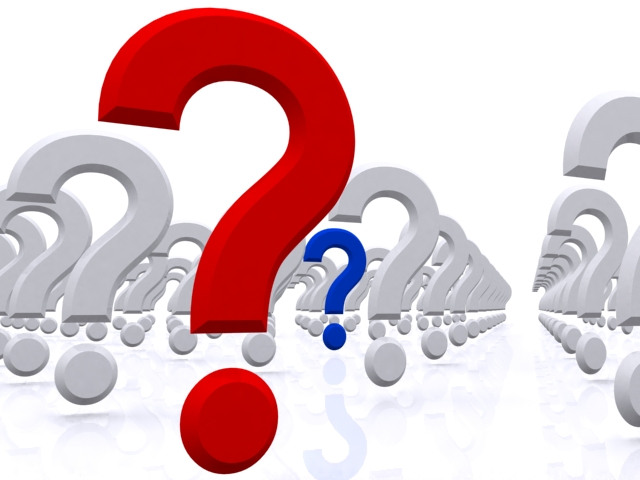 Submitted by Mark Henrichs
I am from central Illinois where my two sons, their families, and my wife and I farm approximately 5200 acres of corn and soybeans. Approximately 28 years ago, I started on insurance agency from scratch in order to provide an adequate income to sustain my family.
Nothing upsets a farmer more than seeing USDA reports that are inaccurate. So far this year they seem to be extremely manipulated. Here is why. I have driven through much of Illinois and Indiana and witnessed the decimation with my own two eyes. One of my best friends drove through Missouri, and a relative drove through Ohio. It is accurate to say all four of these states will have close to 50% of their corn acres heavily damaged to completely ruined. Keep in mind there are millions of acres that were never planted across the breadbasket. USDA can verify these Prevented Plant acres very easily by contacting the Multi-Peril carriers. The last time Prevented Plant was a big issue, USDA would not use the concrete numbers. They seem to want to avoid facts and truth. Many areas other than the four states I've mentioned will also have damaged corn and beans. It's very simple. When almost the whole growing area received monthly rainfall amounts for May, June and July that shattered 100 – 120 year records, you simply have to expect record damage. One follows the other. Drive around and use your eyes. This is not to say we do not have any good corn. We have good corn in large areas every year. There are so many factors not being identified so far that pertain to this year's weather. For example, in an excessively wet year the whole country sustains damage to its "best" ground first, being the good bottom ground or low ground. In a drought the whole country loses it's "worst" ground first. That's a major factor when it's country-wide.
There is a massive area in this country that is decimated. I would say 15 million acres. Those 15 million acres need a yield applied to them somewhere around 0 – 20 bushels per acre. There is another 10 million acres that is not hurt as bad that I would assess around 30 – 90 bushels of corn per acre, let's call it 60 bushels of corn per acre. Then there is probably around 40 million acres that will make trendline at 160 bushels per acre. I would say there is approximately 20 million acres of 200 bushel per acre corn. Then we are bound to have several million acres never planted. All said and done, I predict approximately 12.1 billion bushel crop, at best. That is reality. USDA should simply tell the true assessment now, so they don't have to take a year after the fact, and try to come up with excuses and methods to back down and reduce their manipulated high figures. All of the same applies to the bean crop. They will never tell the truth when they know the truth would bring the carry-over figures to near zero. That is what a 12.1 billion bushel corn crop would do. Our carry-out numbers would be dangerously low as in 2012. In 2012 we were importing beans at harvest time and corn shortly after. I will predict we will be importing beans shortly after harvest this year and also importing corn by May. All everyone talks about is the good corn. We have a lot of great corn every year. That is a given. They should try to get a grip on the half that's not good. In Illinois, Indiana and even Ohio, the good to excellent corn has a tremendously greater capability to be better corn than good to excellent in the Dakotas or many other states. That is a fact. In other words, a rating of 80% good to excellent in Illinois, Indiana and Ohio would mean much more than where we are seeing the good to excellent this year. I might add also, that as I'm writing this article many areas of Minnesota are very dry.
Another important factor never talked about much is the fact that it was so wet many farmers were unable to apply herbicides. There will be fields with yields hurt from weed competition. Many fields never received their nitrogen and many fields show low nitrogen available. Yellow corn spells disaster, it never yields much. Nitrogen is the number one ingredient to grow good corn.
In summary, USDA thinks we are going to grow a 13 billion bushel or better crop this year. From what I've seen with my own two eyes in Missouri, Illinois, Indiana and Ohio, I would like to know how when there is a 15 million acre "mud hole" in the central breadbasket plus millions of additional acres that are severely damaged.
In order for USDA to proclaim anything close to a trendline yield as they are this year, here is what has to be in place – the three "I"s – Iowa, Illinois and Indiana have to be loaded with 200 bushels per acre corn from north to south and east to west of all their borders. That scenario is most definitely non-existant. Nearly half of Illinois is in serious trouble as is Indiana and some parts of Iowa. Then throw in Missouri and Ohio. We'll be very lucky to hit 12 billion.
The farmers need accurate and truthful USDA reports. This information is what drives the markets. So far, this information is "driving" the farmers into financial ruin in what appears to be willful, dishonest assessment (if not dishonest, then truly incompetent).
Mark Henrichs
Chatsworth, Illinois
P.S. Replies welcomed at hisc@mchsi.com