Published on:
19:06PM Nov 01, 2016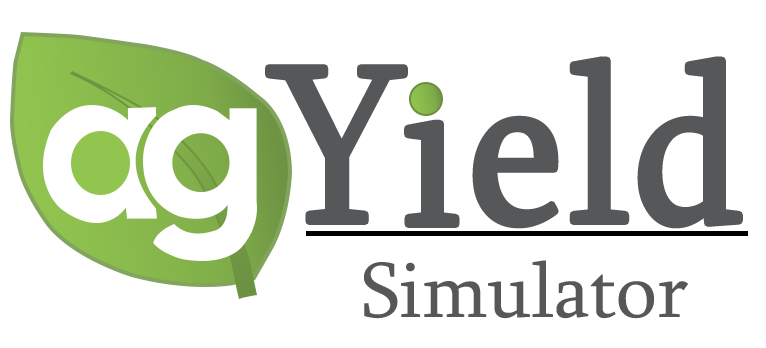 In a break from our normal reports on the markets, we are sharing news about the AgYield Simulator and the "AgYield Simulator Challenge".
AgYield's philosophy and approach to working with our grower clients, is full transparency and education.  We ensure that our growers fully understand the strategies we develop for them and their operation - the best mix of crop insurance, cash sales, and hedging (if applicable).  Along with that understanding is education.  
Building upon the notion of education, we have developed a program called the AgYield Simulator.  The Simulator, based on the software we use with growers every day, is the most dynamic and realistic educational resource for teaching risk management. 
Using the AgYield software, this state-of-the-art platform simulates a full 36-week growing season in a fraction of the time.  Participants are faced with real-life scenarios including constantly changing weather, USDA reports and fluctuating market prices.   All participants start at a "level playing field", with equal number of acres in corn and soybeans, each with the same costs and yields for each crop.  From there, they must build and manage their own risk management strategy including crop insurance, futures/options contracts and cash grain contracts and learn how to adapt to the ever-changing price and yield conditions.  The objective is to teach the value of proactive risk management in a risk-free environment that encourages hands-on, active participation.
The Simulator is being used in classrooms, Extension meetings and beyond.  When used in the classroom, the program facilitates discussion, encourages relevant questions and keeps students engaged even outside the classroom.
Currently, some of the Ag universities and schools using the Simulator include:
Iowa State University

University of Illinois

Purdue University

University of Arkansas

Kansas State University

University of Nebraska

Michigan State University

Ohio State University

University of Wisconsin - Platteville

Joliet Jr. College

Illinois State University

Ft. Hays State University

Northeast Iowa Community College

Riverland Community College

….And more schools to begin using the Simulator in the Spring semester
Taking the Simulator beyond the classroom, we have created the "AgYield Simulator Challenge".  This is an inter-collegiate competition, where student-led teams manage their school's "Challenge" team and compete with other schools for risk management "supremacy"!
The winning school will have bragging rights, bring positive exposure to their Ag program and win the cherished AgYield Simulator Challenge Trophy.  The trophy will be passed from winner-to-winner each semester, with the winning school's name engraved.  (Think the Stanley Cup trophy for NHL hockey.)  
We are providing the AgYield Simulator to Ag schools at no charge.  We do not want cost to prevent professors and educators from using an educational resource that can better prepare students for their careers - whether that's returning to the family farm, or pursuing any career path in agriculture.  
Whether you're currently an educator, student, or alumni, we encourage you to follow our Twitter account (@AYSimChallenge) for regular updates on the "Challenge" and in-class Simulators.  
We hope you support the students participating in the various in-class Simulators, as well as the "AgYield Simulator Challenge".  
If you'd like to explore having the Simulator as part of your classroom, Extension meeting, winter grower meeting, marketing club meeting, etc., we invite you to contact us at [email protected] or call us on 855-266-6241.
Thank you and all the best,
The AgYield Team
855-266-6241