Published on:
08:55AM Apr 01, 2020
While the exact origins remain a mystery, for many a century, this date has been celebrated as April Fools day.  Some believe it had its roots in the sixteenth century when, by order of the Council of Trent, France switched to the Gregorian calendar, which moved the beginning of the calendar year back to January 1st instead of the previous practice of beginning the new year just after the vernal equinox at the end of March. Those who failed to "get with the times" were labeled April Fools or, in this case, "poisson d'avril," literally April Fish, insinuating they were gullible fish that were easily caught.  Ah, those French are such pranksters. Regardless, it is a tradition that remains today in many a culture, generally celebrated with harmless pranks and jokes.  I am looking forward to hearing what grandchildren may come up with later today.
Keeping with the times, there are a few who are suggesting that the USDA decided to jump the gun by one day when they released the Prospective Planting estimate yesterday.  While there was nothing in the report that would be considered so outlandish that it would be obvious they were pulling a prank, but the acreage number published in corn could be inching towards that realm.  97 million acres would go into the history books as the second-largest corn acreage in the modern era, falling behind only 2012, when we planted 97.2 million.  Keep in mind that back in February/March of 2012, December corn was trading in the 5.50 zone compared with around 3.60 this year.  I certainly recognize that this number is attainable.  In many recent years, corn has done a fantastic job of "yielding" its way out of a bad economic situation, so some producers could be clinging to that hope, and there is still debate surrounding just how many acres would have been planted last year as the USDA seemed to imply it could have been pushing 100 million, had the U.S. monsoons of 2019 not upset the plans.  I guess there is really not much sense in arguing with the numbers at this point, though, as there are technically the ones the market will assume as gospel for now.  That said, I cannot help but feel as if I have been pranked just a bit.  Is that an (April) fish smell I detect wafting this way from Washington?
Even with the transportation hiccups, they have been experiencing in Brazil; it would appear they may have exported a record quantity of soybeans during the month of March.  The previous figure stood at 12 MMT, and while the official numbers have not been tabulated, the National Association of Cereal Exporters is projecting a total of 13.1. Considering the fact that they are in the process of harvesting a near-record crop and that their currency is at record lows, this should come as no surprise.  At the risk of being redundant, I will maintain that one of biggest nemesis's of our grain/soy markets continues to be the strong dollar and until that turns south in earnest, we face enormous headwinds.  All the recent financial panic and search for economic safe havens have delayed that from happening.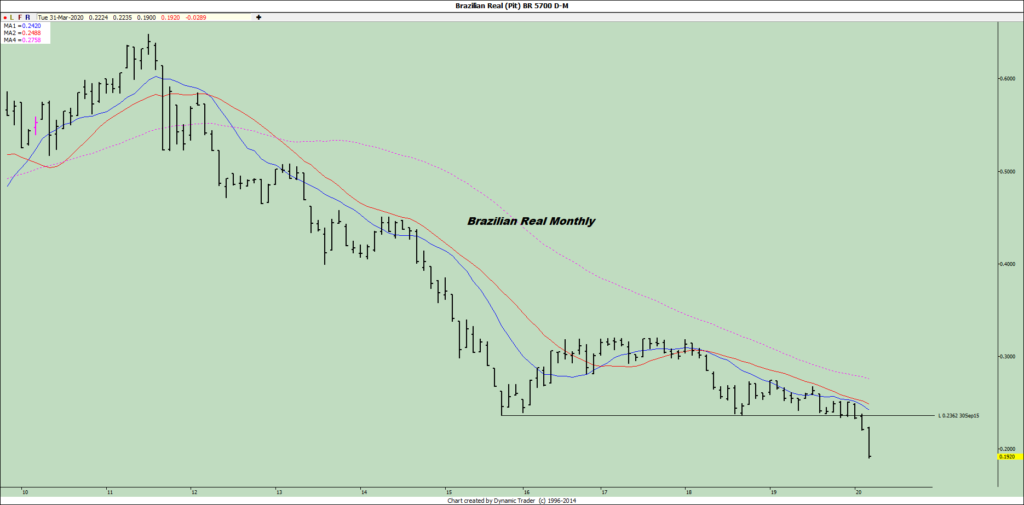 Exports sales will be released tomorrow morning which could bring a ray of sunshine into what has been a fairly gloomy week.