Published on:
14:07PM Mar 18, 2011
It's the final day of Ag Week.  I have enjoyed this short, small glimpse of the agricultural diversity of the United States.  Today, we are headed to New Mexico. Do you know much about dry land wheat production?
The Bailey family has been farming in Eastern New Mexico for generations. They grow both wheat and milo on entirely non irrigated land. This doesn't seem like that large of a challenge until you consider that in their region they only receive an average of 17 inches of rain for the year.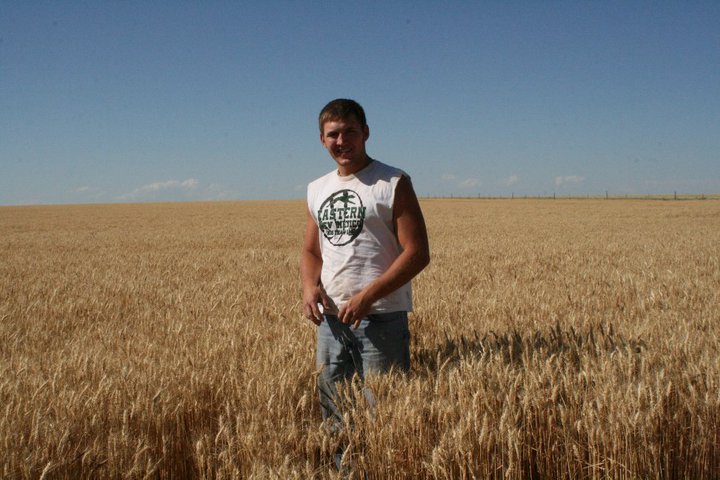 Seth Bailey
The Baileys have divided the farm into two sets of land on which they rotate crops from year to year to ensure the quality of their soil remains high enough to sustain the growth of their crops despite the low amount of moisture. The rotation is hard red winter wheat, milo and then furlough.
The wheat is planted between the end of August and first of October.  It is havested the end of June.  Milo is planted between the end of May and first of October and is harvested between the end of October and first part of November.
The Baileys like many other families in dry parts of the world have figured out how to make farming work with the resources provided them. With utmost respect for the land this family employs environmentally sustainable practices on a daily basis to ensure that their family continues to farm for generations. Thank you to the Bailey family for sharing your farm with us.
How much rain to do you get on average? Have you ever farmed dry land before?