Published on:
12:00PM Nov 15, 2011
Thursday John Deere plans to unveil its Project "Can Do" combine. (Background Information)  A lifesize combine literally made out of canned food. I am particularly fascinated with the building of the combine and fortunatley for me, our friends at John Deere have a "Can Cam" set up so you can watch the combine being built live! Click here to watch it!
Check out my Project "Can Do" virtual can.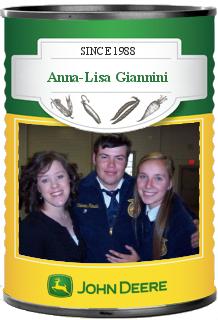 You can make one too on the John Deere Facebook page. Each virtual can made represents one can of food John Deere will donate to a local food bank.