Published on:
11:41AM Mar 08, 2011
International Women's Day began in 1911, but women have had a special place in the heart of Farm Journal longer than that. 
From our founding in 1875, William Atkinson, Farm Journal founder, cherished the role of women on the farm and worked to bring them the recognition they deserved. Being a farmer, Atkinson adored his wife, Anna, and knew firsthand how hard she worked on the farm.  In a time in history that viewed women as less than equal, especially on the farm, Atkinson worked to ensure that they were recognized for their hard work.  Even the first issue of Farm Journal, printed in 1877, included a section specifically for women. This issue of Farm Journal asked the women of rural Pennsylvania to send in their favorite recipes and to send in topics that they wished to read about.  In a time and place where women likely did not feel important, Farm Journal gave them the chance to feel like a part of something bigger.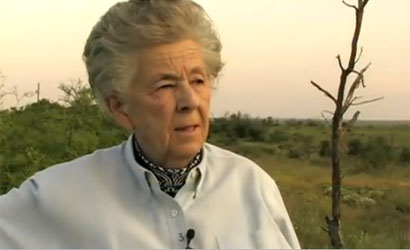 Minnie Lou Bradly is one of the most influential people in the cattle industry.
The Farm Journal focus on women didn't stop with that issue.  The infamous Farm Journal household books first went to print in the early 1900s and were titled "How to do Things." These books were comprehensive instructional books for women on the farm.  They included everything from how to make soap and build fence, to making pies and preserving foods. Following those original books, almost 100 versions of Farm Journal cookbooks were written.  The purpose of the cookbooks was to ensure that women on the farm felt necessary, important and valued by Farm Journal.  It also helped them to feel needed as many of the recipes were developed by reader submission.  Farm Journal test kitchens spotted the country and women from all over Rural America participated in ensuring that each recipe printed in a Farm Journal cookbook was practical, easy and error proof.  Farm Journal no longer publishes cookbooks but Farm Journal recipes can be found on the Farm Journal website.
Women's Editors were also an important part of the historic culture of Farm Journal.  From close to the beginning, Farm Journal employed women's editors whose responsibilities included writing stories for the magazine that were specifically important to women.  Several editors worked extremely hard to bring farm women the credit that they deserved, including Laura Lane.  Lane was a women's editor for Farm Journal during the 1950s and '60s, a time that women were commonly victims of the death tax.  Lane's work advocating for women on the farm lead her to coin the term "Widows Tax" used by Presidents Ford and Carter.  Her work even helped to successfully abolish the "Widows Tax" in 1982.
Former Farm Journal Women's Editor, Laura Lane. 
Farm Journal fully supports women on the farm and while we no longer have a women's editor, today several of our magazine editors, including the editors of Farm Journal, Top Producer, Beef Today and Implement and Tractor, are women.
To all the hard working farm and ranch women of the past and present, today WE SALUTE YOU!