Published on:
18:35PM Jul 22, 2016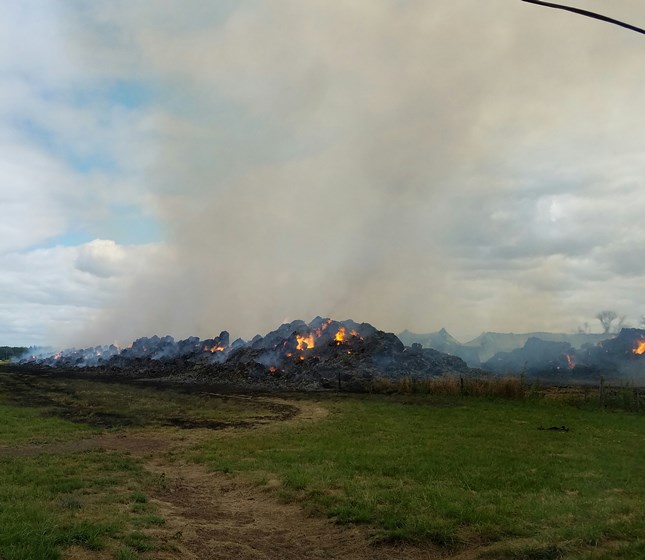 Late last Friday afternoon, we heard what sounded like every siren in Benton County rolling.  A quick scan of the skies confirmed what I thought was a big house fire, or maybe even downtown Monroe on fire, which is what it looked like from our vantage point.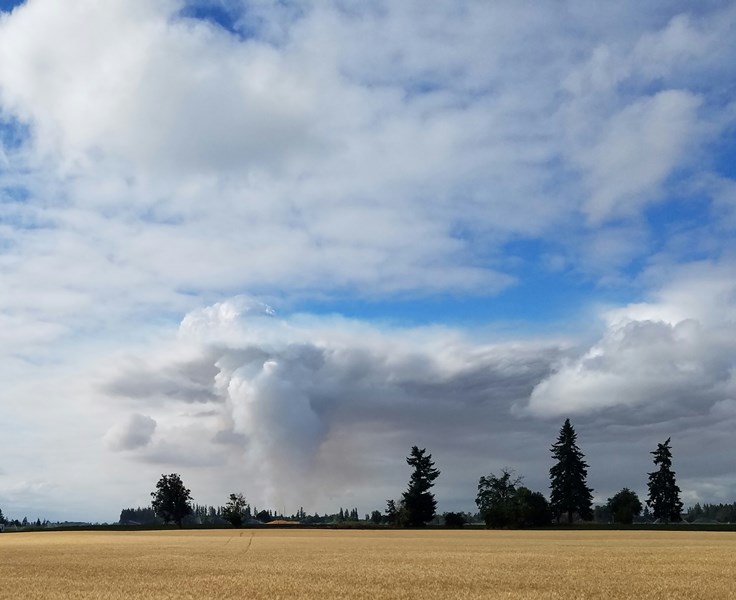 It wasn't.  It was the Bounds Hay Company just NW of Junction City, losing over 15,000 tonne of hay and straw, along with 2 of the massive hay barns.  Owner Jesse Bounds, 33, started his business 15 years ago, as an ambitious, hardworking teen, and now had a multimillion dollar enterprise that employed 30 people.  He exports most of his products to the Far East, and luckily, didn't lose the $2million hay press that he uses for the export part of his business.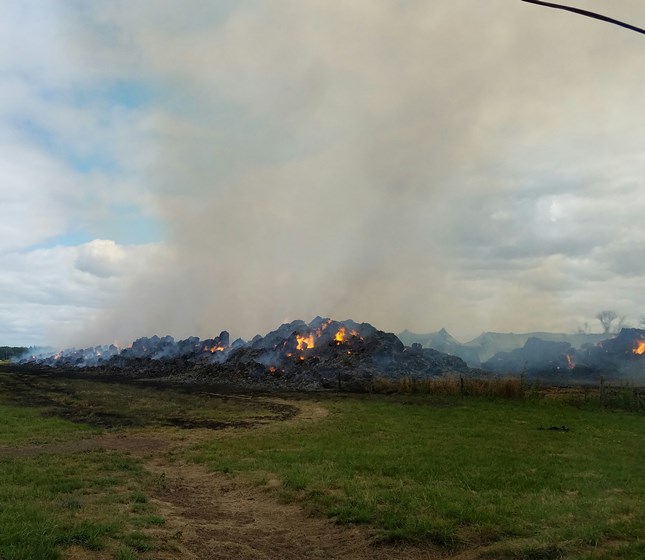 The fire appears to have started in a waste straw pile that spontaneously combusted, and with the high winds we had on Friday, spread burning embers far and wide.  Fire crews from all over Benton, Linn and Lane counties responded and did a magnificent job, saving the hay press and other buildings as well as nearby residences and fields.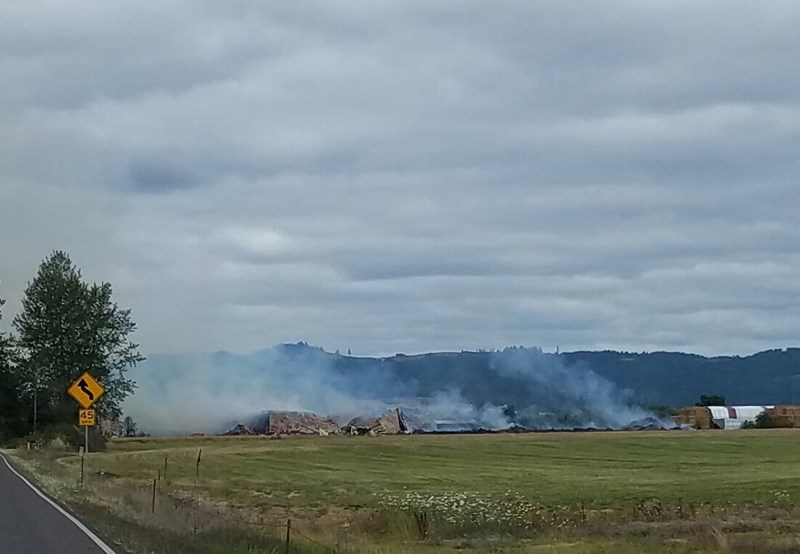 Nearly a week later, and the fire still smoldering.  Anyone involved with hay knows that it's almost impossible to put out a major hay fire; you just have to let it burn itself out.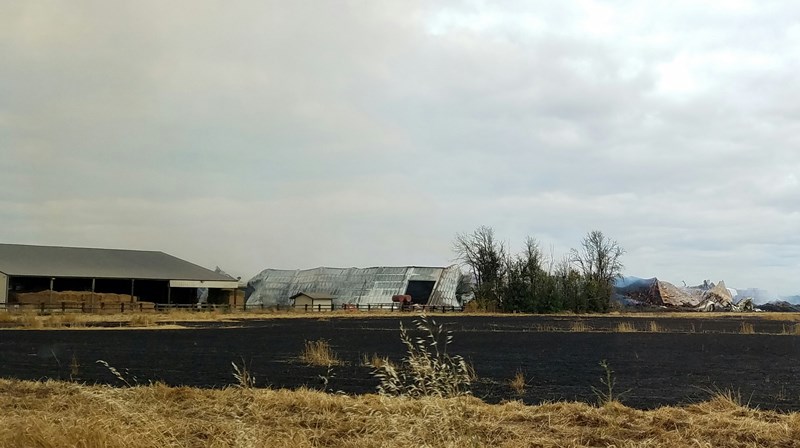 Jesse has no plans to quit; he's already set up a GoFundMe site and is negotiating contracts for export products to replace those he lost in the fire.  This young man knows that farming is almost always guaranteed to break your heart and try to break your spirit at some point.  People like him take that in stride, waste no time crying over what can't be undone, and move forward, keeping his employees on the job and his dream alive and kicking.
Go Jesse!