Published on:
17:27PM May 11, 2018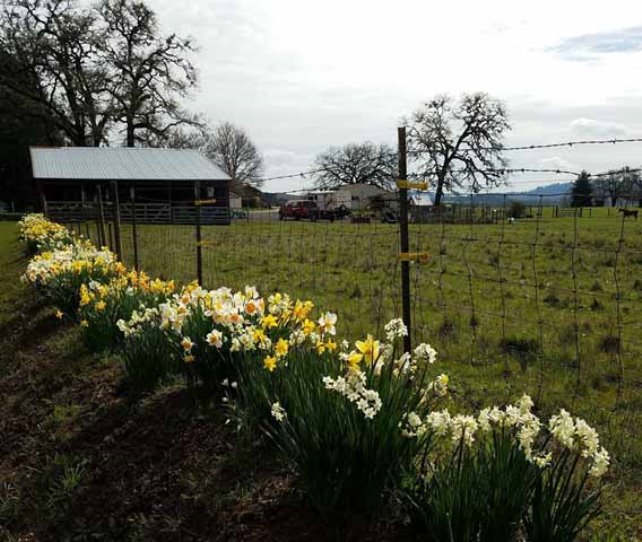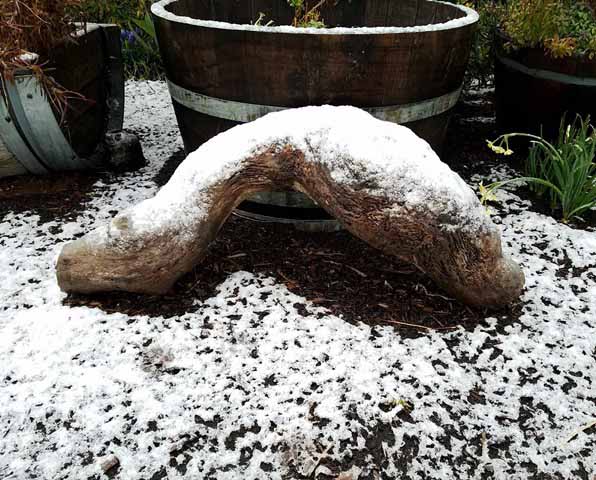 You wake up and find your garden art has dandruff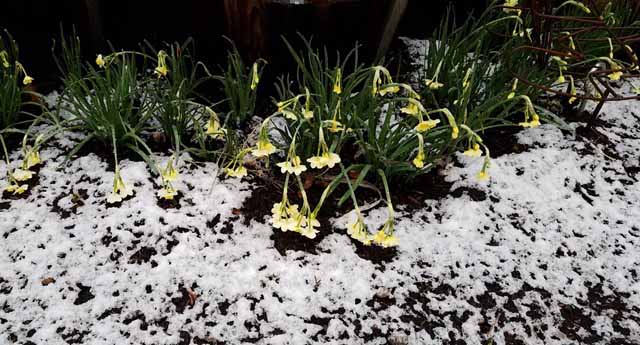 Even the daffodils are cold

You spent all day the day before, getting the garden beds ready to plant

At least you zipped up the mini greenhouse.  Didn't matter, the baby lettuce all died anyway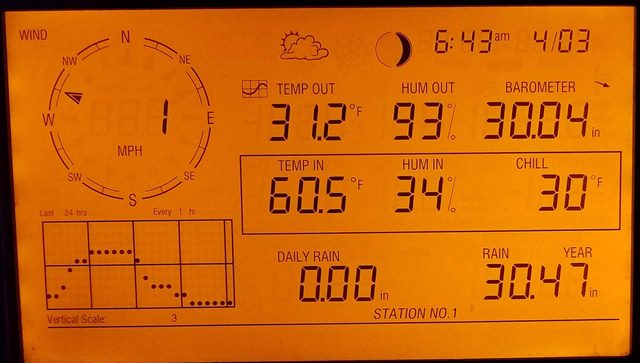 Below freezing.  Again.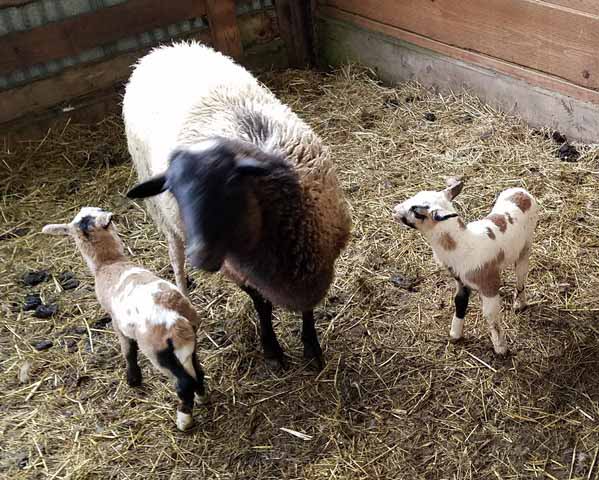 Which means that there must be newborn lambs, because the ewes only lamb when it's raining/snowing/freezing/3 in the morning and doing all of the above.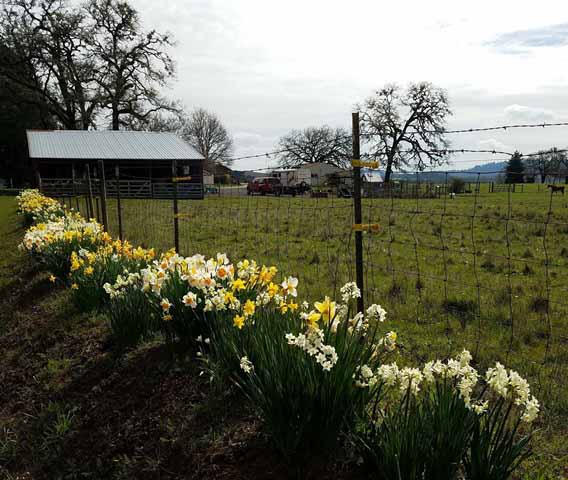 The trade off is tons of gorgeous bulbs bursting forth, bringing smiles to the faces of everyone who sees them.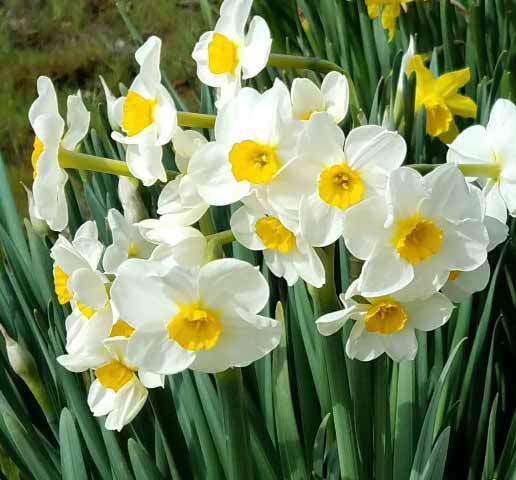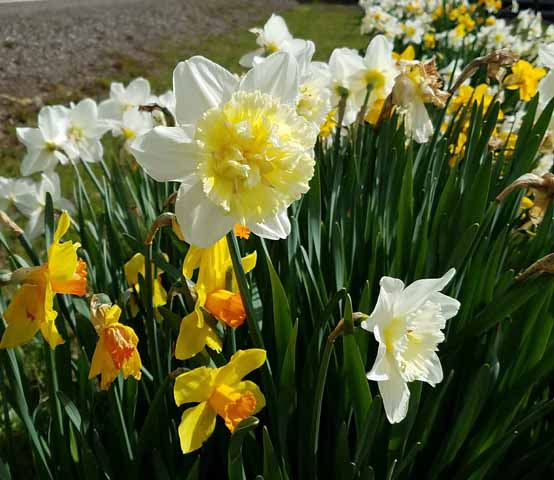 The greenhouse is groaning, it's so full, and I just keep moving more seedlings off the heat mats and into the greenhouse to harden off, hoping that eventually, I'll get a chance to get them out before the stockdog trial season starts in May!
Happy spring, everyone!