Published on:
22:24PM Nov 14, 2017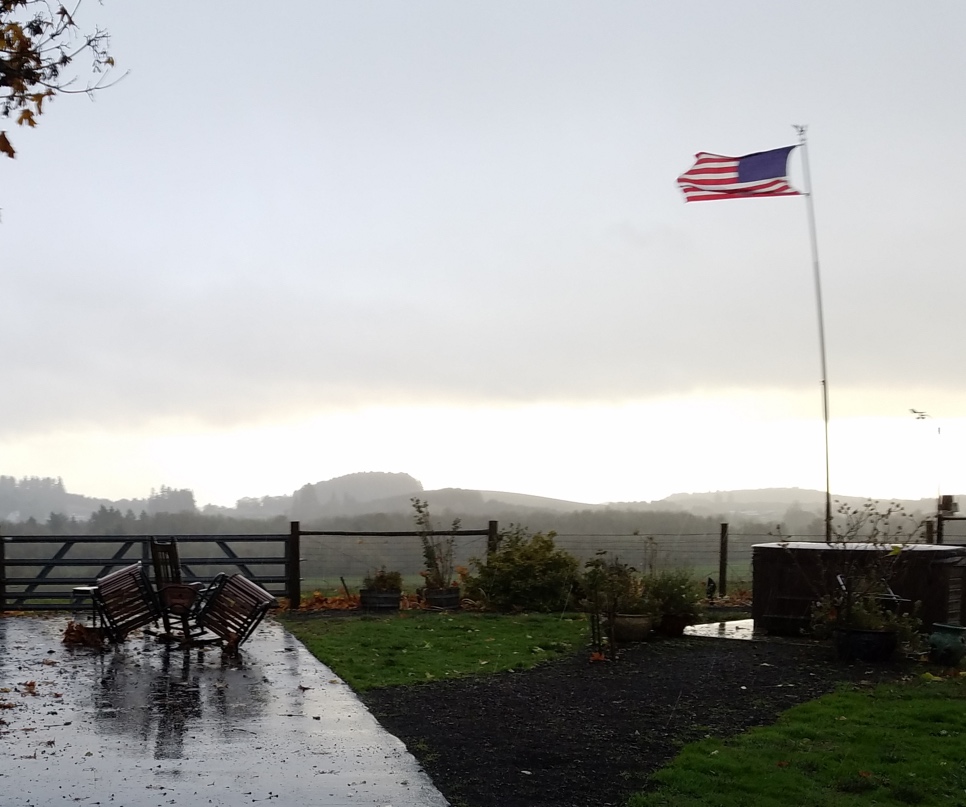 Yep, the rainy season, or The Wet as I like to call it, has arrived.  When the water was sheeting off the roof of the dairy barn garage at such a rate it was missing the gutters, I knew I should probably wait to go out and try to find the fence short.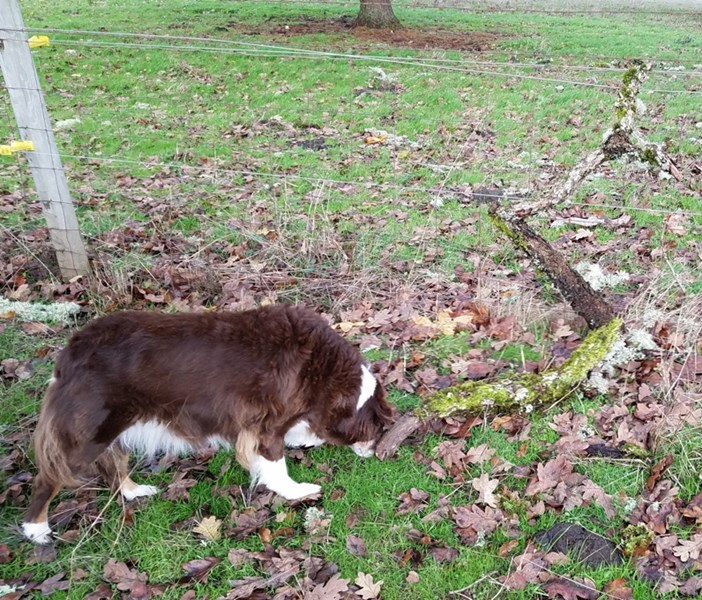 During a break, we hopped into the puttputt and headed out to the usual trouble spots.  After fixing one problem, but still showing a dead short, we cruised around until we found the culprit.  A small limb off one of the ancient oaks had not just fallen on the top wire and pushed it into the fence,  but somehow got that top wire wrapped around about 20' of barb wire.  The fiberglass stock stick came in handy for unwrapping the hot wire from the barb wire, and we were back in the green.
No time to celebrate, as a mighty rumble shook the air.  No doubt, the next cell was inbound.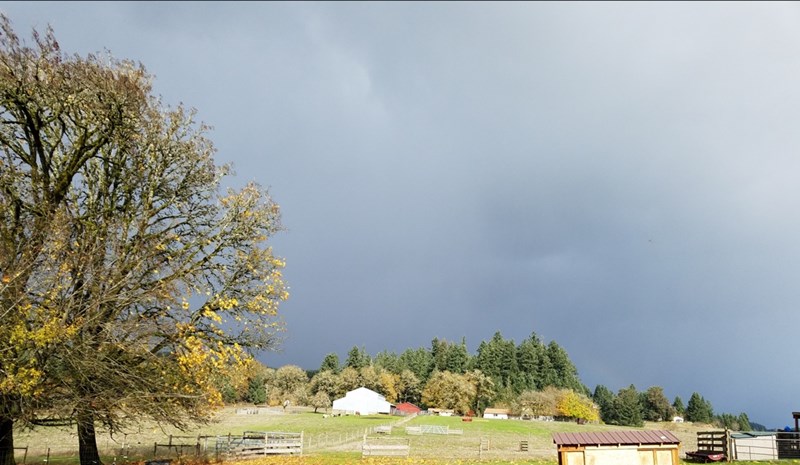 I knew we'd never make it back to the home paddock in time, but we made a run for it.  After this shot, because who could pass up a double?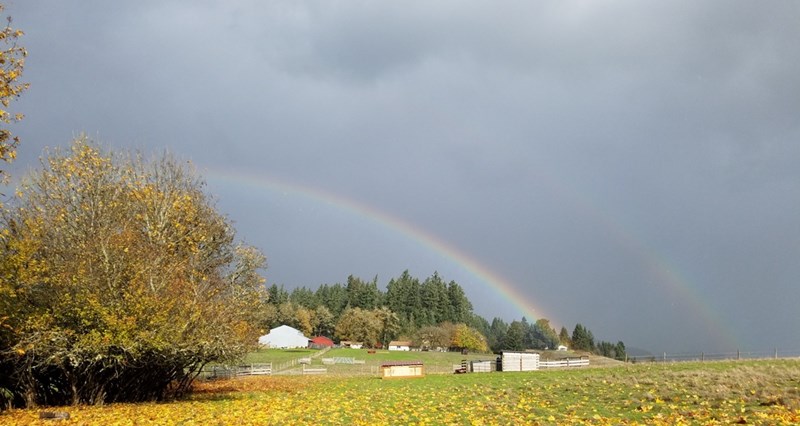 The wind slapped us out of a sound sleep at 0140 this morning.  Hubby braved the elements to go out and have a quick look around, see if something needed immediate attention.  At first light, we saw the debris, and breathed a sigh of relief it wasn't any worse for the 40 mph winds that battered us during the wee hours.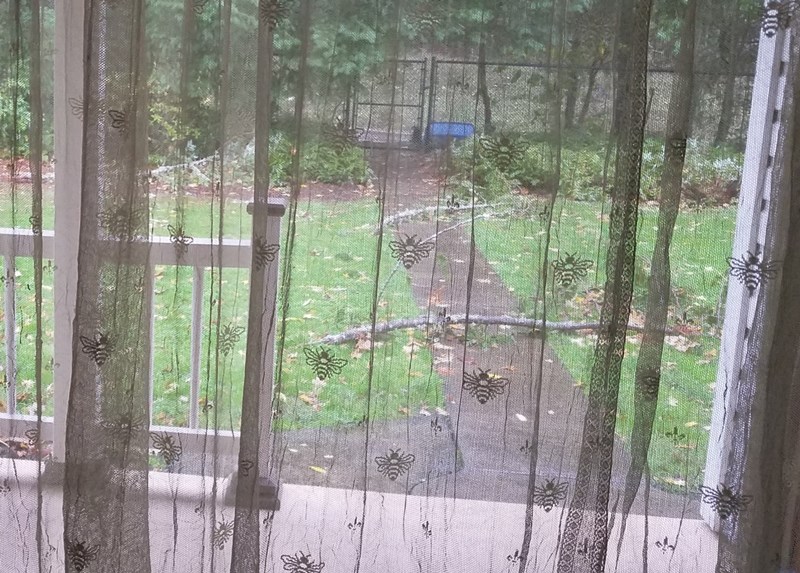 Sybil inspects the downed trellis that keeps access to the main stock tank water open.  Otherwise, the two massive old garden roses on either side would form an impenetrable wall of thorns and branches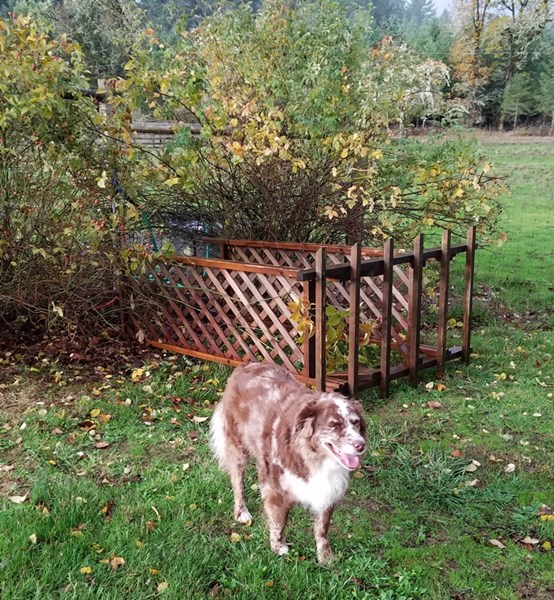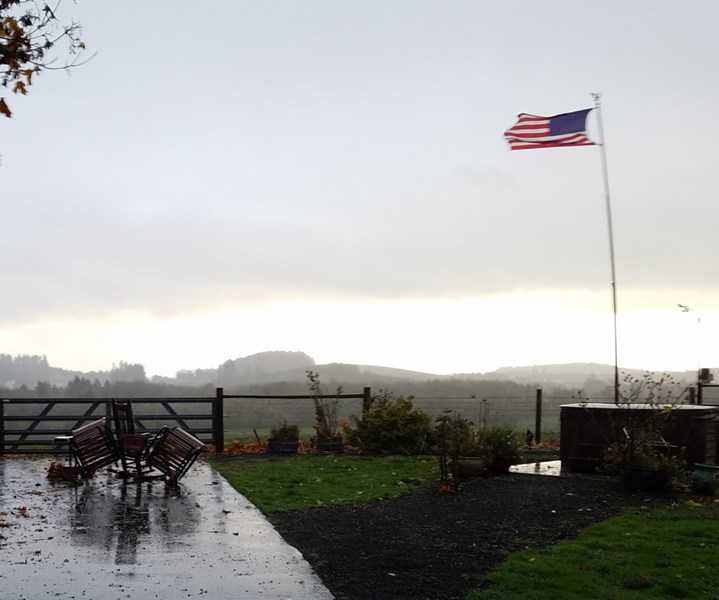 The double glider set was upended and blown into the massive rocker and the wrought iron and stone side table, while the limits of the flagpole are being tested.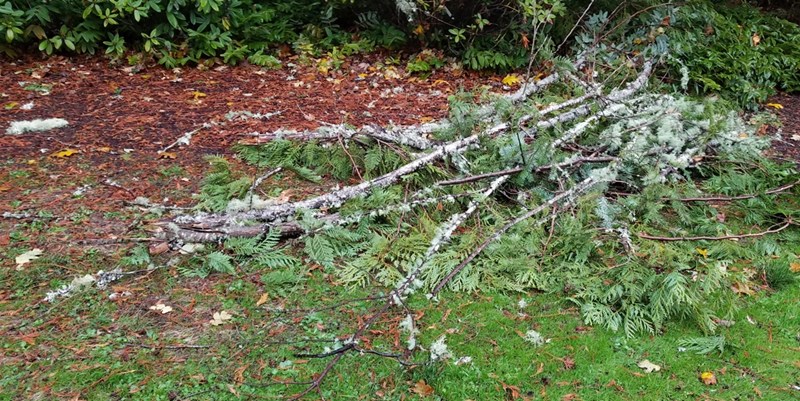 The massive western red cedar shed enough limbs for a nice bonfire, when combine with the downed limbs from everywhere else.  Many of these are in the 6'-10' range.

But, there's no denying the beauty in the heart of the storm!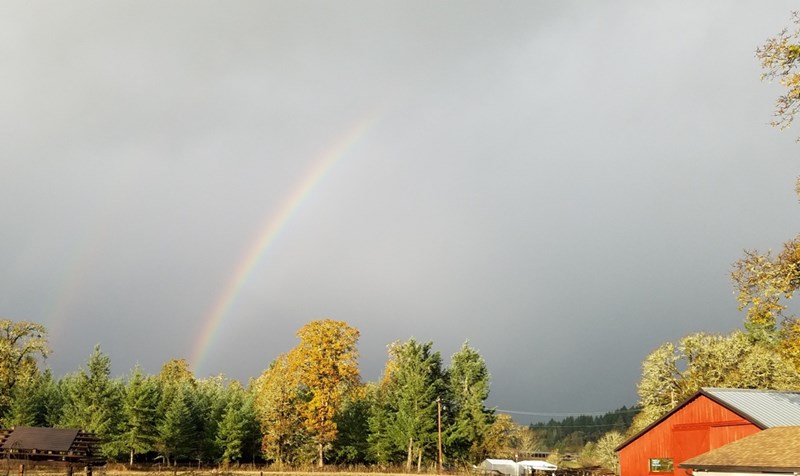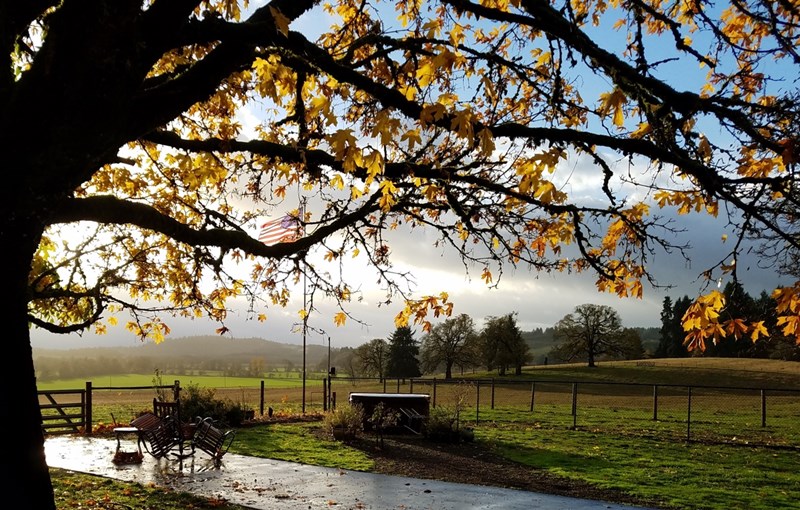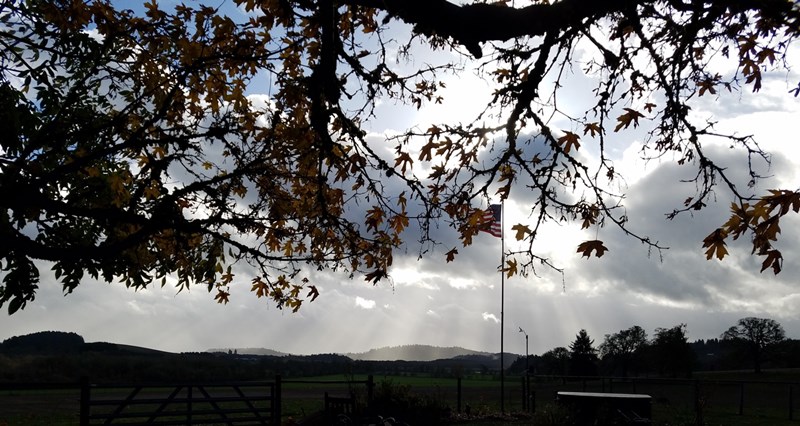 Have a safe season, everyone!