Published on:
19:41PM Oct 29, 2015
We've had a top 5 warmest October in 120 years across the U.S. so what does November look like?
More of the same! The mega El Nino is now as strong as 1997-1998 but we also have a very warm PDO cycle, warmEPO cycle but not as warm as last year and a warm PMM oceanic cycle. It all adds up to the warmest in 6 years across the U.S., wettest in 11 years and much less snow than a year ago. This map shows the dramatically warmer November this year across much of North America and the Corn Belt in particular. The year-over-year change is very dramatic across the Corn Belt that went from one of the coldest Novembers on record last year (16th coldest in 120 years nationally) to 2F above average this year. CLICK FOR LARGER MAP VIEW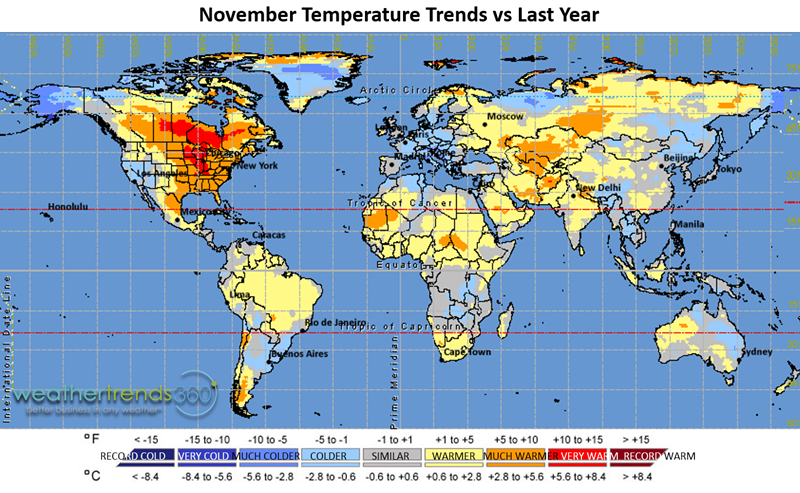 Corn Belt temperature trends show the warmest November on the way in 6 years. CLICK FOR LARGER CHART VIEW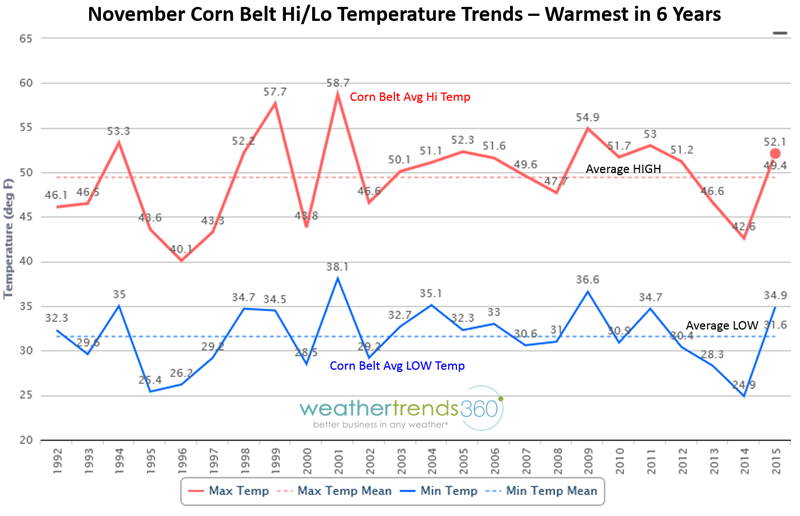 Rainfall is also dramatically different after three pretty dry Novembers this year should trend the wettest in 11 years. CLICK FOR LARGER MAP VIEW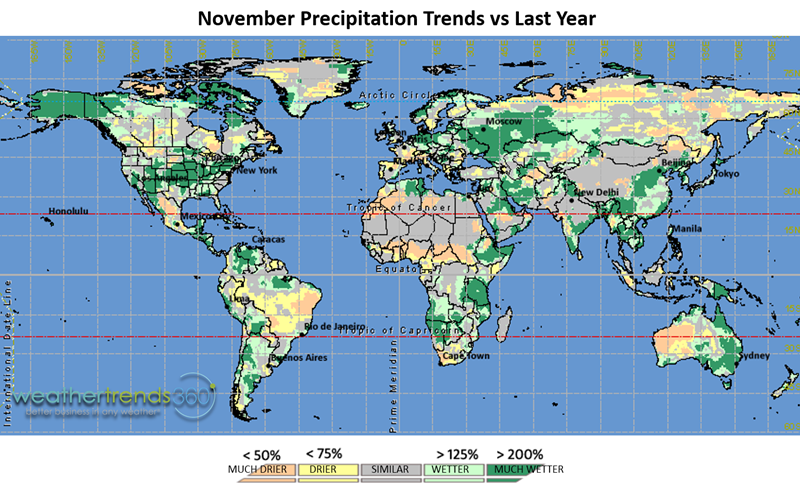 Corn Belt rainfall shows the dramatically wetter month that could trend the wettest in 23 years and for sure the wettest in 4 years. CLICK FOR LARGER CHART VIEW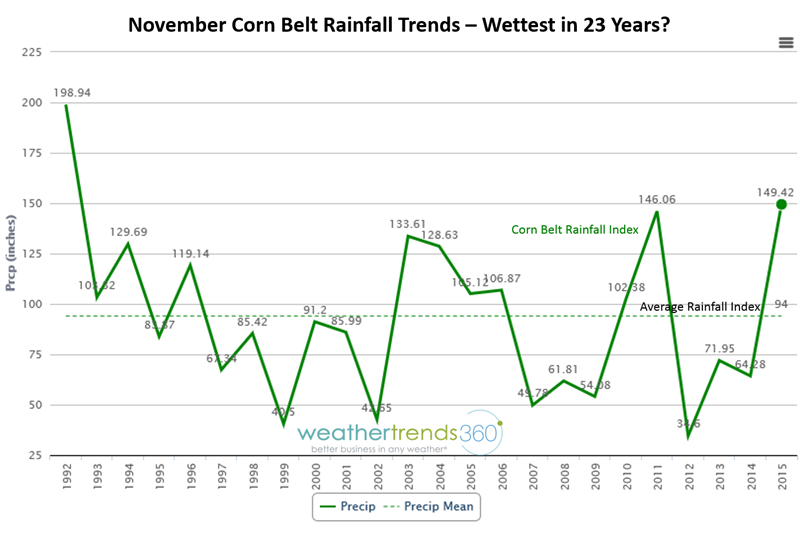 U.S. snowfall last year was off the charts with the most in 14 years...not this year unless you're in the West or Central Plains.  CLICK FOR LARGER MAP VIEW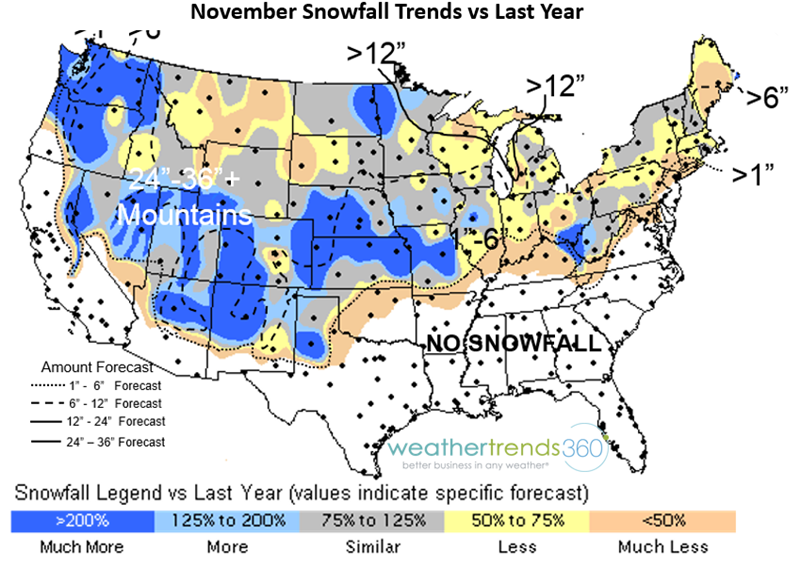 We apologize for being a little radio silent the past couple weeks but we're working on something really big that we think you're going to love. Look for a video from wt360 that should shake up the Ag world soon! :)

To see how your 14-days ahead will trend visit our very cool free Captain's Log weather page 
Have a great weekend folks. - Capt Kirk out.