Published on:
13:14PM Oct 27, 2017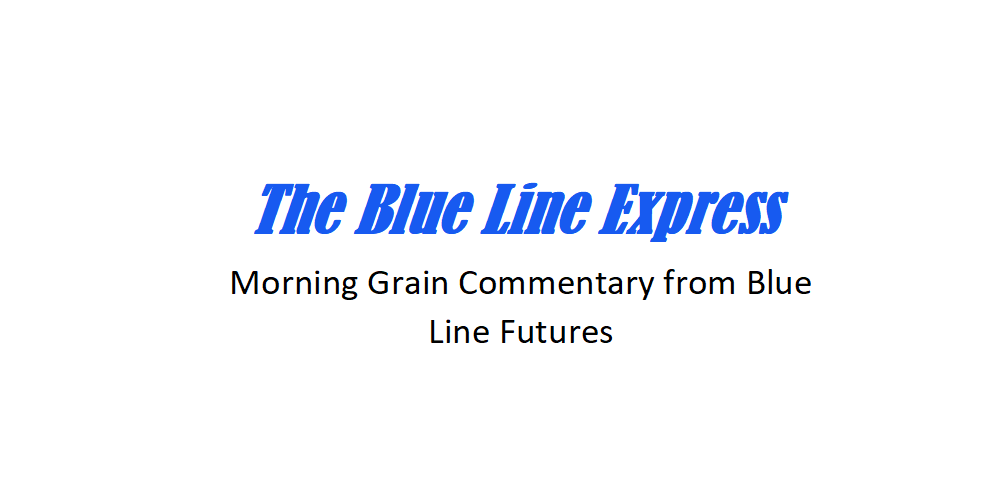 If you are interested in receiving our morning updates and are not yet on the distribution list, please email [email protected].
You can also reach us at 312-278-0500
If you missed yesterday afternoons "2 Minute Drill: Grains" you can watch it below
"" 
CORN (December)
Session Close: December corn futures finished Thursdays session little changed after trading in a 2 ½ cent range.  Funds were estimated sellers of 4,000 contracts on the day.
Fundamentals: Corn futures saw stronger than expected export sales numbers released yesterday morning, that came in at 2,129,300 MT for 2017/2018.  The range of estimates came in from 1,200,000-1,600,000 metric tons.  Although the number was larger than expected, the market seemed less than thrilled as the market continues to hover right near the 350 level.  As mentioned in yesterday's report, November option expiration will likely keep the market glued to this level through today's trading session.  There are nearly 15,777 open puts at the 350 strike which should offer a floor today, next week will be a whole new ball game.  Weather has been favorable for a lot of areas that needed it in order to get back into the swing of harvest.  The International Grain Council raised their 2017/2018 world crop estimates by 5.2 million metric tons to 1.034 billion metric tons sighting a better than expected US corn crop.  We will get an updated Commitment of Traders report this afternoon, we hope to get some information to you this weekend covering that and a summary of this week's trade. 
Technicals: on the technical front, there is not much new to talk about for a market that trades in a 2 ½ cent range day in and day out.  Consolidation has been the name of the game as the market continues to trade 4-5 cents on either side of 350.  The failure to break out above technical resistance and encourage short covering earlier in the week does not bode well for the longer-term picture.  The 50-day moving average has been a big line in the sand for us, we have traded above but not closed above since July.  We have been relatively neutral this week but are starting to have a bias tilt based on a few different indicators.  342 ½-344 ¼ is going to be a big support pocket next week.  If the bulls can no longer defend this level, we could see another leg lower towards the 335 level.
Bias: Bearish
Resistance: 352 ½-355 ¼**, 360-362***, 372-375**
Support: 342 ½-344 ¼**, 334-335 ½***
SOYBEANS (November)
Session Close:  November soybean futures closed 4 cents lower yesterday after trading in an 8 ½ cent range on the session.  Funds were estimated sellers of 6,000 contracts.
Fundamentals: November soybean futures held moderate strength early yesterday but gave up ground on the back of better weather for producers.  Harvest activity is slightly behind the 5-year average, but the gap looks to be getting close to closed as producers have caught a break in the weather.  The major laggards that need to make up ground are Iowa and Nebraska.  In Mondays crop progress report we saw Iowa 20% behind the five-year average pace and Nebraska 16% behind their average pace, we will get an update on that come Monday afternoon.  Export sales yesterday morning came in at 2,129,300 metric tons for 2017/2018, this compares with the estimated range from 1,200,000-1,600,000.  November option expiration is today, open interests on the 970 puts comes in at 13,000.  Keep in mind, with options expiring today that means futures expire right around the corner.  We will shift our focus to January futures next week, this will be the new high-volume month. 
Technicals: November soybeans broke through the 200-day moving average yesterday at 975.  As we had mentioned yesterday, the more times a level is tested in a short amount of time the weaker it gets.  Trendline support from the August lows comes in right at 969 this morning with a handful of indicators down to 960 ½; including the 50 and 100 day moving average.  We continue to be bullish this market so long as technical support can hold on a closing basis.  The market has been in a trend of higher highs and higher lows for the past two months, the trend is your friend until the end when it bends.  As mentioned in the fundamentals, we will be shifting gears to January futures next week with November futures going off the board early next week.  With that said, the charts are similar in the sense that the same technical indicators are coming into play, just at a different price (January futures are trading near 984 this morning).
Resistance: 993 ½**, 999 ½-1003 ¼**, 1014****
Support: 969**, 960 ½-964****, 939 ¾**
WHEAT (December)
Session Close:  December wheat futures closed 3 ½ cent lower during yesterday's session, trading in a 6 ½ cent range.  Funds were estimated sellers of 3,000 contracts on the day. 
Fundamentals:  December wheat futures have been struggling to find a fundamental catalyst to break the market out of its slump.  Export sales yesterday morning were not that catalyst.  Export sales came in at 360,600 metric tons for 2017/2018, this compares with the low range estimates from 300,000-500,000 metric tons.  On top of that, we also saw the IGC (International Grain Council) raise their world wheat crop for 2017/2018 from 747.6 million metric tons to 748.5 million metric tons.  We saw the European Central Bank meeting offer support to the USD which is also pressuring some commodity markets, we expect additional volatility in the currencies as we look toward next Wednesdays Federal Reserve meeting. 
Technicals: The wheat market managed to trade above the 50-day moving average earlier in the week but failed to gain ground above to encourage additional short covering.  The lack of fundamental news to support a technical breakout has led to pressure in the back half of the week.  As mentioned for several weeks now, rallies are meant to be sold.  Until we see a conviction close above technical resistance the bears will remain in control, we are expecting to see a retest of the contract lows to 422 ½ and would not be surprised to see a break below lead to accelerated selling pressure down towards the 4.00 level. 
Bias: Bearish
Resistance:439 ¾-441***, 462 ¾**, 478-479****
Support: 422 ½****, 415 ¼**, 399-402 ¾****