Published on:
22:11PM Dec 26, 2018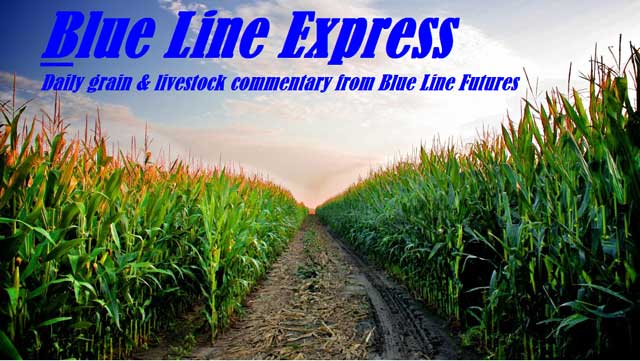 LEG9: .475 at 123.25, trading in a range of .775
LEJ8: .375 at 125.60, trading in a range of .70
GFF9: .90 at 148.275, trading in a range of 1.20
GFH9: .375 at 145.925 trading in a range of 1.475
Cattle Commentary:  Live cattle futures worked higher today, printing their highest price since the end of October.  Contract highs at 123.90 is the line in the sand that everyone is watching as we look to round out the shortened week.  On the cash side of things, the market seems to be looking for things to firm up with the December contract still at a 1.50 premium to the bulk of the most recent cash trade.  We tried dipping the toes into the market today but weren't getting much movement, so we cleared the deck, knowing the holiday trade may throw a wrench into things. 
PM Boxed Beef / Choice / Select
Current Cutout Values: / 215.69 / 207.60
Change from prior day: / 1.64 / .10
Choice/Select spread: / 8.09
Tech Talk
Live Cattle (February)
Live cattle traded both sides of unchanged but finished the session in positive territory.  123.90 is the line in the sand that nearly all market participants are watching for on the chart, this represents the contract highs from October 1st.  Above here is uncharted territory, but the continuous chart should suggest the next meaningful resistance pocket comes in from 127.20-127.875.
Resistance: 123.90-124.05****, 127.20-127.875***
Support: 122.30-122.725**, 120.40-121.10****
Feeder Cattle (March)
Feeder cattle worked higher along with fats and cheaper grain.  The next resistance pocket we are keeping an eye on comes in from 146.575-147.60.  This is a wider pocket than we would typically want to use, but there are multiple significant indicators that all come in between there.  If you have been long this is the spot to consider reducing against.  If you want to be short, this is the spot to sell against on the first test. 
Resistance: 146.575-147.60****, 149.25**, 150.225-150.40***
Support: 144.60-144.85***, 142.725-143.125**, 142****
Lean Hogs (April)
April lean hogs traded both sides of unchanged, only to finish the day near unchanged for the session.  We continue to feel there is opportunity back to the buy side with the idea that African Swine Fever will continue to spread.  There was another article from Reuters yesterday stating that China found the virus in some feed products (link).  As far as the technicals go, the bears have a slight edge here as we hover against the 200-day moving average and a key retracement on the year.  If the bears keep pressing, the next pocket comes in closer to 65.50.  On the resistance side of things, the bulls want to reclaim 68.80 to encourage funds to step back in. 
Resistance: 68.80-68.95****, 69.675-70.20**, 71.775-72.00**
Support: 67.50-67.70**, 65.40-65.65****
Sign up for a FREE trial of 1 or all 4 of our daily commodity reports!
Futures trading involves substantial risk of loss and may not be suitable for all investors. Trading advice is based on information taken from trade and statistical services and other sources Blue Line Futures, LLC believes are reliable. We do not guarantee that such information is accurate or complete and it should not be relied upon as such. Trading advice reflects our good faith judgment at a specific time and is subject to change without notice. There is no guarantee that the advice we give will result in profitable trades. All trading decisions will be made by the account holder. Past performance is not necessarily indicative of future results.