Published on:
23:03PM Apr 02, 2018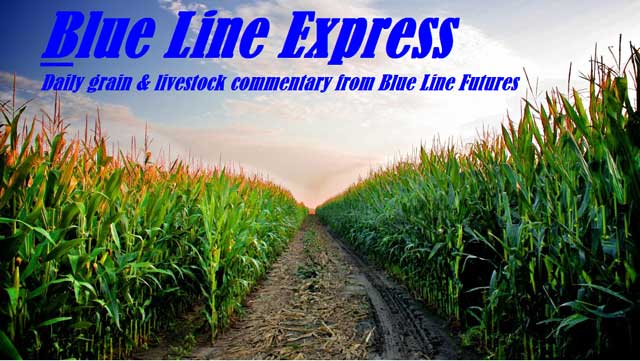 Last Trades:
LEJ8: -1.375 at 112.375, trading in a range of 2.60
LEM8: -1.625 at 105.50, trading in a range of 3.05
GFJ8: -1.725 at 131.60, trading in a range of 3.00
GFK8: -1.850 at 132.175, trading in a range of 3.10
Cattle Commentary:  Cattle futures came out of the gate this morning looking like they had something to prove; that spark quickly faded as sellers stepped in to take advantage of the swift move higher.  Last weeks price action was the continuation of the previous months price action and today was much of the same.  The bears are in full control, but a meaningful relief rally is past due (see technical below).  If you have no skin in the game at this point or want to play for that snap back (short term), we would look to the options market.   There was some cash trade Friday, 592 at 119. Cash trade this week is expected to breach 120 again, this compares to the bulk of last weeks trade which came in from 120-122 live and 190-194 dressed.  If grain markets continue to rally this could provide a headwind for the market.  Outside market volatility continues to linger which would be another headwind, the S&P was down roughly 2.5% for the day. 
PM Boxed Beef / Choice / Select
Current Cutout Values: / 219.80 / 210.50
Change from prior day: / (1.24) / 1.81
Choice/Select spread: / 9.30
Cattle Technicals
Live Cattle (June)
It was the same story, just another day; fat cattle futures continued lower, pressing prices to levels not seen since last April.  In fact, there is a gap on the chart going back to the week of April 3rd of last year that comes in from 99.75-100.125.  This will be the first support pocket in this week's trade, a break and close below opens the door to the 96 handle.  The market is grossly oversold with the RSI (relative strength index) at 16.12; this is the 10th session that we have been in "oversold" conditions.  A snap back would be healthy for the market, but bulls should error on the side of caution as it will likely be sold in to.  First technical resistance comes in from....Please sign up for a Free Trial at Blue Line Futures to view our entire technical outlook and proprietary bias and levels.
Feeder Cattle (May)
May feeder cattle saw follow through pressure from last weeks trade as funds add to their newly established net short position.  In the weekend edition of our Livestock Roundup we mentioned 131.50 being the next line in the sand for us, that was tested and held by a thread with today's low coming in at 131.60.  This is uncharted territory so what lies below there is a big question mark.  Using the continuous charts, we would look at....Please sign up for a Free Trial at Blue Line Futures to view our entire technical outlook and proprietary bias and levels.
Lean Hog Commentary and Technicals (June)
Last week's Hog and Pigs report was in line with expectations.  All Hogs came in at 103.1%, Kept for Breeding at 101.7%, and Kept for market at 103.3%.  That rally was short covering ahead of this report and the lack of surprises invited the sellers back in.  Lean hog futures gaped lower and didn't look back.  June futures finished the day limit down at 73.55, trading in a range of 1.80.  We would expect to see....Please sign up for a Free Trial at Blue Line Futures to view our entire technical outlook and proprietary bias and levels.
Sign up for a free trial of 1 or all 5 of our daily Blue Line Express commodity reports!
Futures trading involves substantial risk of loss and may not be suitable for all investors. Trading advice is based on information taken from trade and statistical services and other sources Blue Line Futures, LLC believes are reliable. We do not guarantee that such information is accurate or complete and it should not be relied upon as such. Trading advice reflects our good faith judgment at a specific time and is subject to change without notice. There is no guarantee that the advice we give will result in profitable trades. All trading decisions will be made by the account holder. Past performance is not necessarily indicative of future results.