Published on:
22:35PM Nov 01, 2017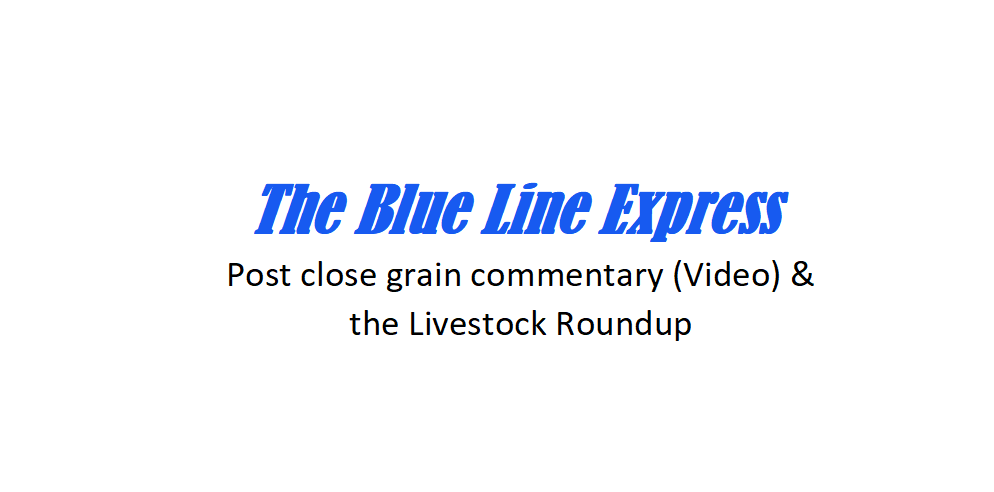 If you are interested in receiving our morning updates and are not yet on the distribution list, please email [email protected].
You can also reach us at 312-278-0500
""
Cattle Commentary:  Cattle futures started the session slightly softer, but it wasn't long before we saw the market accelerating higher across the board.  December live cattle futures last trade was at 125.475, this was up 2.075 on the session.  This marks the fifth close higher in the last seven days where we have seen the market tack on over $10.  Exports and boxed beef continue to offer strong fundamental support as of late.  The market will be looking for a cash trade to develop tomorrow, this has the potential to put an extra pop into an already volatile market. 
PM Boxed Beef                 Choice                 Select 
Current Cutout Values:    206.44                 193.60 
Change from prior day:    3.12                     .26
Choice/Select spread:      12.54
Cattle Technicals:
Live Cattle (December)
December live cattle futures have been on an absolute tear over the last week and a half.  As mentioned above, the market has added over $10 to prices over the last week and a half.  This move higher has brought the RSI (relative strength index) just shy of 78, the second highest reading since May where the market topped out for five months.  Volatility often times invites more volatility, and we expect this to be proven true over the coming sessions.  The market made a high of 125.90 but the last trade came in just shy of the top end of our resistance pocket at 125.50.  It is likely we see the market run higher on the open on a margin call induced short squeeze, the market being able to retain that strength is another story.  
Resistance: 125.50-125.90**, 127.65-128.60***, 134.55****
Support: 123.825**, 121.625***, 119.175-119.85**, 117.375-117.725**
Feeder Cattle (January)
January feeder cattle managed to carve out contract highs today, eclipsing the 160 level but finish the day just shy at 159.60.  The market has enjoyed a nice strong run higher over the last week and a half but some Technicals are suggesting that this is too much too fast.  The RSI is one of those technical indicators showing a read of 71, just the second time we have seen a 70 reading in the last five months.  The cattle market is one of a kind, so putting too much weight into this can prove to be an expensive lesson so be sure to manage risk appropriately if you are one of the many trying to call a top.  Tops and bottoms are a process, so we would error on the side of caution and wait for things to develop. 
Resistance: 159.825**, 160.725- 160.90**, 165.225****
Support: 156.775-157.10**, 155.55**, 149.70-150.20***, 148.74**
Lean Hog Commentary and Technicals (December)
The cattle market is not the only livestock market screaming to contract highs, lean hogs have decided to join the party as well.  As mentioned in yesterday's report, the technicals were aligning for a technical breakout and that is what we saw today.  December lean hog futures posted and closed at new contract highs, easily advancing beyond 65.675.  So where do we go after contract highs?  That's the million-dollar question, our target in yesterday's report was 67.825 but we reached that much sooner than anticipated.  If the market can harness the momentum, we could see this extend towards 71.70-72.10.  The market is nearing overbought territory so if you are looking to ride the wave higher, be sure to manage your risk; and hope is not a risk management strategy. 
Resistance: 69.475-69.575**, 71.70-72.10****
Support: 65.20-65.675***, 61.50-61.90***, 60.14**
As always, we will send out the Blue Line Express Grain Commentary before 8am cst Monday.  If you are interested and are not yet on the distribution list, please email [email protected].
You can also reach us at 312-278-0500
Visit our research center for updated market news: www.BlueLineFutures.com
Follow us on Twitter:@BlueLineFutures
Follow us on Facebook:Blue Line Futures Facebook page
Subscribe to our YouTube channel:Blue Line Futures YouTube channel
Futures trading involves substantial risk of loss and may not be suitable for all investors. Trading advice is based on information taken from trade and statistical services and other sources Blue Line Futures, LLC believes are reliable. We do not guarantee that such information is accurate or complete and it should not be relied upon as such. Trading advice reflects our good faith judgment at a specific time and is subject to change without notice. There is no guarantee that the advice we give will result in profitable trades. All trading decisions will be made by the account holder. Past performance is not necessarily indicative of future results.