Published on:
13:25PM Mar 22, 2016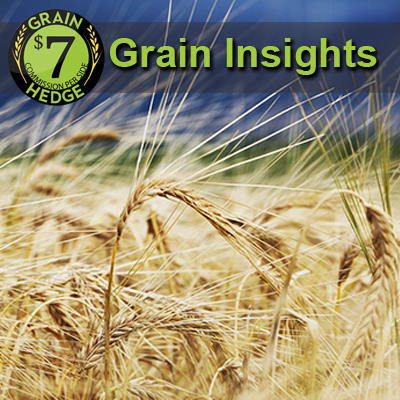 Grains were higher overnight, while outside markets turned lower on news of a terrorist attack in Belgium.
On Monday, state USDA agency's gave an update on HRW wheat conditions, which showed a mixed bag with Kansas and Texas each having a modest 1% improvement in the crop rating for good-to-excellent (TX 47% TW vs 46% LW and KS 57% TW vs 56% LW). But Oklahoma dropped a significant 4% with the crop going from 67% last week to 63% this week. Colorado released their first ratings of the season, showing only 43% of the crop good-to-excellent, well below 55% this time last year.
In overnight news, Japan's Ministry of Agriculture is seeking to buy a total of 126,190 MT of food quality wheat from the United States, Canada and Australia in a regular tender that will close late on Thursday. Lebanon's public health ministry referred a case concerning contaminated Russian wheat imports to a branch of the public prosecutor's office on Tuesday, the state news agency said, following a dispute with the economy ministry over test results showing unacceptable levels of a toxin. The Lebanese Public Health Minister has said that tests carried out by his ministry in February showed unacceptable levels of a carcinogenic substance, ochratoxin, in wheat imports from Russia.
Twin blasts hit Brussels airport early Tuesday. They were followed by an explosion in a subway station in the city. At least 26 people were killed, according to Belgian media, 15 at a subway station and at least 11 at the airport. France and Germany's stock markets were down 1% on the news but pared losses going into the close. US equity futures followed in sympathy.
The risk of trading futures, hedging, and speculating can be substantial. Grain Hedge is a dba of Foremost Trading LLC (NFA ID: 0307930)