Published on:
15:03PM Feb 20, 2019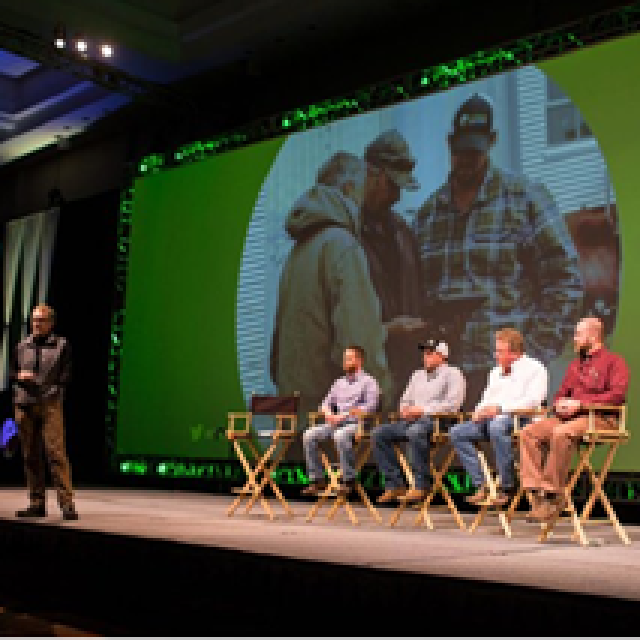 Trump: "U.S. corn sales to China Are Part of the ongoing trade discussions"
On Tuesday, President Trump confirmed that U.S. corn has been part of the bilateral trade negotiations between the two countries.  

While the comments did not contain any details on volume, timing or products the President was quoted as saying

 

"It's going to be selling corn, but a lot of it, a lot more than anyone thought possible."  

The mention of corn after the Chinese agreed to allow the imports of selected corn and soybean GMO varieties back in January.  

China has banned the imports of U.S. corn, DDG, containing the MIR-162 strain back in 2014 and expanded this non-science ban on products containing other strains.  

How Does This Impact The U.S. Farmer?

 Clearly a step in the right direction for the U.S. farmer as corn exports are back on the negotiating table.  The Chinese corn "deficit" amide a national push to E-15 and a questionable stocks decline has the global corn trade wondering when the U.S. export ban could be lifted.  While the President did not include any details in his comments this should help frame the future discussion about price.
Brazil Soy Production Could Decline by 4% YoY.  Corn Production Rising.
A recent Reuters poll showed that the Brazilian 19/2 soybean crop is being reduced again with most estimates falling below 115 MT.  

The decline in soybean production follows a trend that started in early January as dry conditions and heat have eroded crop conditions.

The average production estimate from the analysts is 114.9 MMT.  This is a sharp decline from the 122 MMT crop that was being forecasted in December.

Brazil's second corn crop, which is planted after the soybeans are harvested, is expected to grow by 21%,to 65.3 MMT this season, on an expected expansion of planted area and higher yields, the poll showed.  The 65.3 MMT production would be 12 MMT YoY.

What Does This Mean For U.S. Farmers?  

Not much for the moment as the world agriculture trade is more focused on any details of corn export to China.  Using the current FOB spreads the boost in Brazilian corn production would be unwelcome for the U.S. farmer as it means more corn and feed inputs available for export demand. The soy numbers are not a surprise as private estimates have been lowering the production values for almost 2 months.                

 
The risk of trading futures, hedging, and speculating can be substantial. FBN BR LLC (NFA ID: 0508695)