Published on:
14:29PM Feb 25, 2019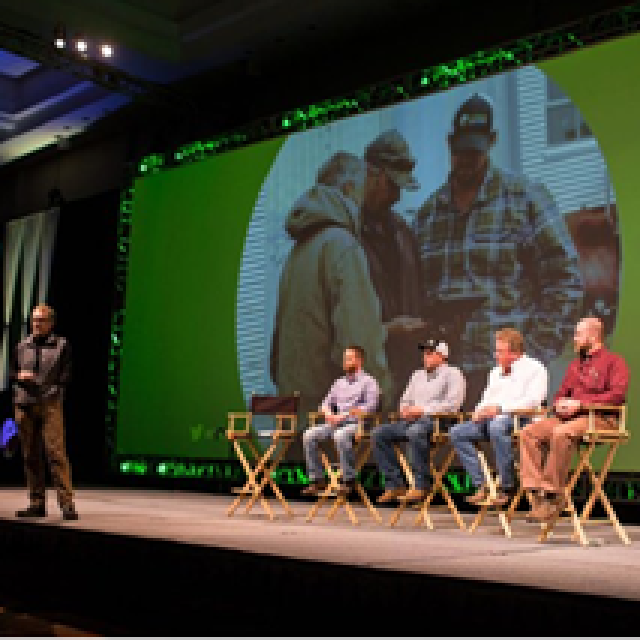 USDA Export Sales Announcement
Private exporters reported to the U.S. Department of Agriculture export sales of 279,400 metric tons of corn for delivery to Mexico.  Of the total, 88,500 metric tons is for delivery during the 2018/2019 marketing year and 190,900 metric tons is for delivery during the 2019/2020 marketing year.
China Commits To Purchase 10 MMT Of U.S. Soybeans
On Friday, February 22, U.S. Secretary of Agriculture Sonny Perdue said on Twitter that the U.S. had negotiated China to purchase 10 MMT of U.S. soybeans.  

Secretary Perdue's comments on Twitter mentioned that the purchase by China is "show of good faith" and "indications of more good news to come".

While the news lacks any time-lines for when China will commence with the purchases, the futures markets responded positively as Globex futures were sharply higher and at their highest levels in premarket trading.    

According the USDA's latest export records, the U.S. has exported only 7.4 MMT to China, which is well short of the 26 MMT of export purchases at the same point last year.  

How Does This Impact The U.S. Farmer?

Clearly another positive step forward for U.S. agriculture and in particular the U.S soy producer.  While the news lacks any of the details of shipping dates, China's commitment to purchase 367 MBU of soybeans reduces the USDA's estimated 910 MBU carry-out for 19/19 while lowering the forecasted 19/20 carry-out from 845 MBU to 477 MBU.             
Bayer AG Faces A Second Trial Over Roundup
In a California state court, Bayer AG is facing a second U.S. jury over allegations that it's weed killer Roundup causes cancer.

A lawsuit by California resident against the company is scheduled to begin on Monday in federal court. The trial is also a test case for a larger litigation. More than 760 of the 9,300 Roundup cases nationwide are consolidated in the federal court in San Francisco that is hearing Hardeman's case.

Bayer denies all allegations that Roundup or glyphosate cause cancer, saying decades of independent studies have shown the world's most widely used weed killer to be safe for human use and noting that regulators around the world have approved the product.

Evidence of corporate misconduct was seen as playing a key role in the finding by a California state court jury in August that Roundup caused another man's non-Hodgkin's lymphoma and that Bayer's Monsanto unit failed to warn consumers about the weed killer's cancer risks. That jury's $289 million damages award was later reduced to $78 million.

 
The risk of trading futures, hedging, and speculating can be substantial. FBN BR LLC (NFA ID: 0508695)