Published on:
14:28PM Dec 17, 2018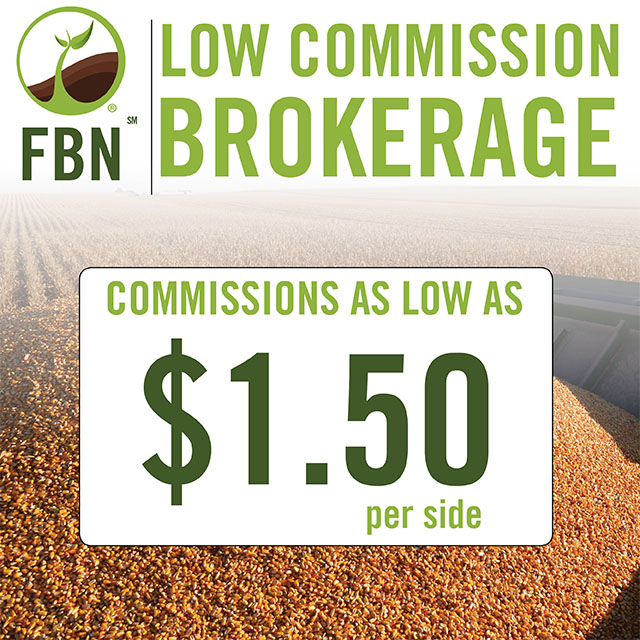 Speculators Add To Their Bullish Corn Position And Buy More Soybeans
In the Commitment of Traders report from the CFTC, managed money significantly increased their net long position in corn by 49,824 to 89,734 contracts. This is now the largest net long position held by speculators since May of this year. Money managers nearly turned bullish on soybeans but maintain a net short position of only 683 contracts. This marks the smallest bearish position for speculators since June 5. Buyers have returned to the market following purchases of soybeans by China and trade talks resuming between Beijing and Washington. Speculators also turned bullish on KC HRW wheat, showing a net long position of 742 contracts. Speculators have turned bullish HRW for the first time in a month. Managed money remains bearish on Chicago SRW wheat, however, with a net short position of 22,455 contracts, the smallest such position since Oct 16.
Conab Expects Record Brazilian Soy Crop, Raises Corn Estimate As Well
Conab, a Brazilian statistical firm that works with the Brazilian ag ministry, has increased their total soy production estimate by 2 to 120 MMT, a record, in their December report. Corn production was also raised by 0.7 to 91.1 MMT. Total soy acreage in Brazil is estimated at 88.4 million acres, about 1.8% higher than the previous year, and yields are 49.6 bpa, slightly below the previous year's yield of 50.2 bpa. Brazil sees 2 major corn crops, the first crop and the second crop, or safrinha. First crop corn acres are estimated at 12.6 million and yields at 82.2 bpa, both higher than last year. Safrinha acres are estimated at 28.5 million and yields are projected at 84.9 bpa. Safrinha figures are subject to more changes as planting generally occurs in late Jan/early Feb.
Dense Fog Is Expected In E Oklahoma And Arkansas, Risk Of Fire Grows In Southern Plains
Much of the Midwest will see warmer, clearer weather but the Texarkana area of E Oklahoma, E Texas, and much of Arkansas are forecast to see heavy fogs that may reduce visibility. The National Weather Service has issued a dense fog advisory for the area and warns that some icing may occur on roadways if temps fall below freezing. Further to the west, W Oklahoma and NW Texas are under "critical fire conditions" by the NWS due to dry weather and high winds. Thunderstorms, however, are expected to begin in the first half of this week.
The risk of trading futures, hedging, and speculating can be substantial. FBN BR LLC (NFA ID: 0508695)