Published on:
13:35PM Jul 10, 2018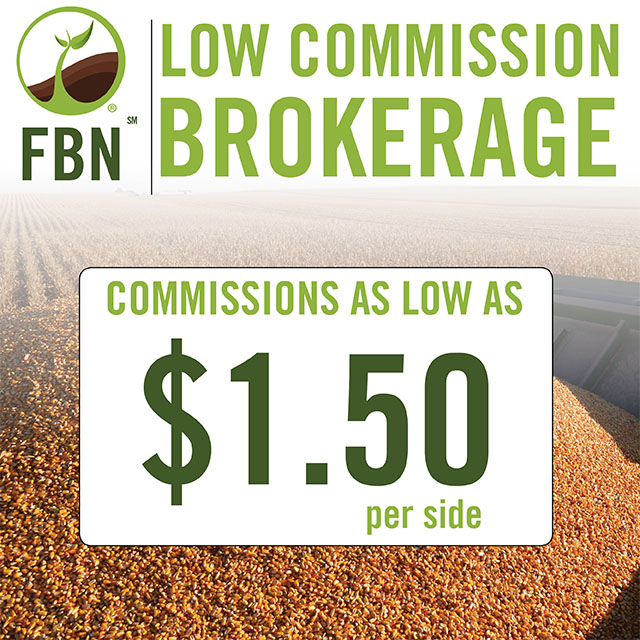 Crop Conditions Slip for Corn But Stable for Beans
USDA pegged the US corn crop at 75% good-to-excellent. That was off 1% from last week's reading but still well above last year's mark of 65%. The corn crop was 37% pollinated, up 20% from last week and ahead of last year's pace which was 19%. For soybeans, ratings held steady on the week at 71% good-to-excellent. That's also above last year which was 62%
Export Sales Activity
Export sales of 113,000 metric tons of corn for delivery to Egypt. Of the total 60,000 metric tons is for delivery during the 2017/2018 marketing year and 53,000 metric tons is for delivery during the 2018/2019 marketing year. And, cancellations of export sales of 152,000 tons of grain sorghum for delivery to Mexico during the 2017/2018 marketing year.
French Wheat Crop Better than Expected
France's Minister of Ag put its first wheat crop estimate of the year at 36.1 MMT, down a tick from 36.6 MMT in 2017. The production forecast was based on an estimated yield of 7.30 tonnes per hectare (t/ha), down from 7.36 t/ha last year, and a crop area of 4.94 million hectares, down from 4.97 million in 2017. Extreme temperature variations and excess moisture during spring had caused some concern about the crop. Last week private firm Strategie Grains had forecasted the crop size at 33 MMT.
El Nino on the Horizon?
The El Nino weather phase is getting closer to being a reality as warmer waters start to form over the equator. Meteorologists don't expect an "official" declaration of El Nino until the fall as it takes several months for readings to persist. But the Niño 3.4 Region is approaching the El Niño threshold as it sits at a value of 0.4°C on 09 July, and may very well cross the threshold before July ends on the current warming trajectory that has been in place since April. That would set the stage for potential crop disrupting weather in the Southern Hemisphere. El Nino weather tends to be drier than normal in crop growing regions of Brazil, Australia and South Africa, while Argentina can be prone to flooding during this phase.
The risk of trading futures, hedging, and speculating can be substantial. FBN BR LLC (NFA ID: 0508695)