Published on:
14:03PM May 21, 2019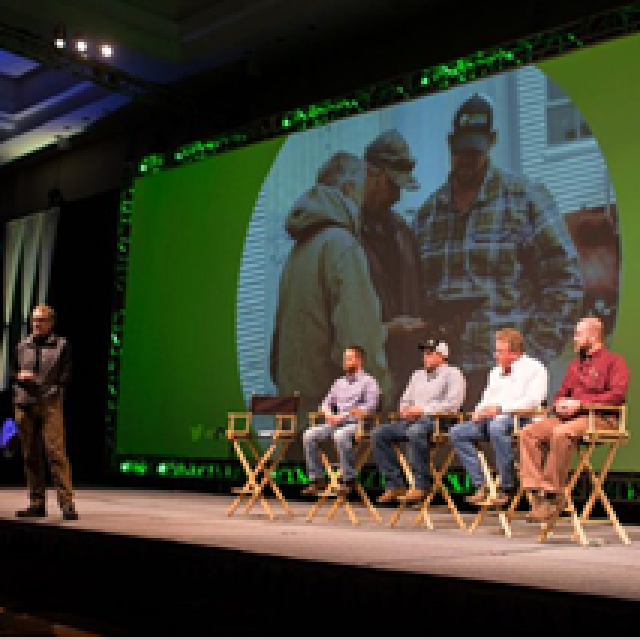 USDA's Crop Progress Report: Slowest Corn Planting Pace Since 1995
Monday's crop progress report showed the slowest U.S. corn planting pace since 1995.

Total reported U.S. planted corn pace at 49%.  5 year average 80%.

Ohio 5%, Indiana 14%, S. Dakota 19%, Illinois 24%, Minnesota 56%.  All of these states are materially behind their 5 year averages.

Risk of losing acres and yield is increasing.  

USDA total reported planted soybean acres 19%.  5 year average 47%.

Ohio, Indiana, Illinois, Minnesota, Missouri are all well-behind the 5 year averages.  

USDA reported spring wheat planted 70%.  Minnesota, Montana, South/North Dakota all making material progress but still behind the 5 year pace.    

What It Means For The US Farmer:

At FBN we believe that the corn planting pace is unhealthy and dangerously behind schedule.  With the weather forecasted to be cool and wet over the next 5 days the risk of losing corn acres and yield sharply increases.  We believe that soybeans can gain some acres here but switching will not be "1-for-1". At FBN we believe that the recent move in the agricultural futures markets has provided opportunities to increase the percentage of new crop hedged/sold.      
U.S. Garlic Farmers Profiting From Trade Spat
Sales of California-grown garlic are now increasing after decades of losing ground to cheaper Chinese imports. Sales are poised to get even better as Chinese garlic faces higher tariffs.

While many U.S. farmers are suffering through the trade war because they relied heavily on imports to China, U.S. garlic growers benefit because they rely overwhelmingly on domestic sales.

Tariffs on Chinese garlic increased from 10 to 20% on May 9, when the U.S. hiked tariffs on $200 billion of Chinese goods.

The trade war has left many West Coast specialty crop farmers, like nut and cherry growers, scrambling to find alternative markets after China imposed steep duties on imports that made their products too expensive to sell there.

What It Means For The US Farmer:  

At FBN we have been commenting on how China has been what we feel is an "unreliable" trade partner for U.S. row crops.  

We feel that the Chinese non-science based import bans on U.S. agricultural exports and tariff structure reinforce this notion.  Tariffs create some opportunities for some and lost opportunities for others.
The risk of trading futures, hedging, and speculating can be substantial. FBN BR LLC (NFA ID: 0508695)