Published on:
14:07PM May 14, 2019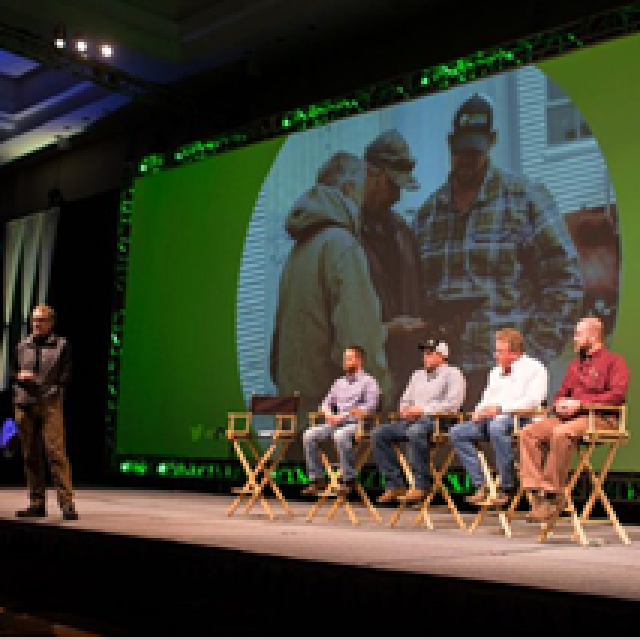 Export Sales Announcement-
Private exporters reported to the U.S. Department of Agriculture export sales of 180,000 metric tons of soybeans for delivery to unknown destinations during the 2018/2019 marketing year.
EPA Proposes To Increase Biofuel Mandate in 2020;  Ethanol Remains Unchanged
The EPA is proposing to increase volume of biofuels refiners must blend into their fuel annually to 20.04 billion gallons in 2020, from 19.92 billion gallons in 2019.

The proposed mandate, currently under review by other government agencies before being finalized, includes 15 billion gallons of conventional biofuels like ethanol, unchanged from 2019. It also includes 5.04 billion gallons of advanced biofuels, up from 4.92 billion in 2019.

It also proposed a biodiesel mandate of 2.43 billion gallons for 2021, unchanged from 2020.

What It Means For The US Farmer:

At FBN we believe that the EPA's current language does not mean much for the corn and soybean producer as mandated ethanol and biodiesel volumes remain unchanged.

                    
USDA's Weekly Crop Progress: Slowest U.S. Corn Planting Pace Since 2013  
U.S. farmers have planted 30% of the U.S. 2019 corn crop as of Sunday, the slowest pace for mid-May since 2013

.

The 30% figure lagged the five-year average of 66%.

Key corn producing states like Minnesota, South Dakota, Ohio, Iowa, Illinois are all well-behind their five-year historical averages.  

U.S. soybean plantings are at 9% versus 32% in 2018 and 29% of the 5 year.  

Spring wheat plantings in Minnesota, North Dakota, South Dakota and Montana made "decent" progress last week but still remain behind the 5 year averages.  

What It Means For The US Farmer:

At FBN we believe that the current corn planting pace has the ability to create acreage and yield challenges for the 2019/20 crop.  Any changes to corn's planted acres and yield would have the ability to impact the balance sheet and the carryout.

   

The risk of trading futures, hedging, and speculating can be substantial. FBN BR LLC (NFA ID: 0508695)