Published on:
13:32PM Aug 21, 2018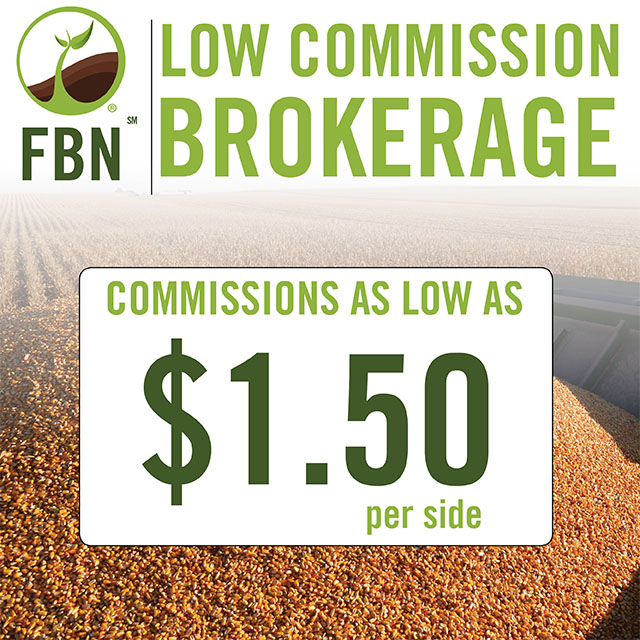 USDA Crop Progress Report Cuts Both Corn And Soybean Crop Conditions
The overall national good to excellent percentage for corn was dropped 2% to 68%. Significant reductions in G/E percentages can be found in North Dakota (-9%), South Dakota (-4%), and Colorado (-6%). Condition cuts in the Plains states were partially offset but increases in states in the Eastern Corn Belt like Michigan ( 3%) and Pennsylvania ( 2%). Corn in the US is also 44% dented, compared to the 5 year average of 26%. Soybean conditions also fell a percentage point to 65% good to excellent. The Dakotas continue to struggle here, losing 8% in North Dakota and 6% in South Dakota, while the East improves. Total US soybeans are pegged at 91% setting pods, up from the 5 year average of 83%. The USDA also reports that winter wheat is 97% harvested, just a tad behind the 5 year average of 97% complete. Spring wheat conditions fell by 1% to 74% G/E and the crop is currently 60% harvested, well above the 5 year average of 44%.
Export Sales Announcement
Private exporters reported to the U.S. Department of Agriculture export sales of 250,000 metric tons of soybean cake and meal for delivery to unknown destinations during the 2018/2019 marketing year.
President Trump Does Not Have High Hopes For This Week's China Talks
In an interview with Reuters, President Trump stated that he does not have a time table for a resolution to the ongoing Trade War between China and the United States. Tomorrow, trade officials from China are sitting down with US officials to restart dialogue between the two countries. On Thursday at 12:01 AM EST, another $16 billion worth of tariffs on Chinese goods is set to go in place. Earlier this week, President Trump again accused China of manipulating their currency as a countermeasure to having to pay tariffs on US goods.
Flood Warnings and Advisories Remain In Place In E Nebraska, W Iowa
Areas in Nebraska and Iowa along the Missouri River are under flood advisories and warnings following heavy rains over the past 2 days. Omaha saw near-record high rainfall and the National Weather Service reports that the Missouri River is flooding on both the Iowa and Nebraska side. The NWS also reports that the Missouri River is 26.4 feet, compared to the flood stage level of 26 feet. Storms are also expected further south into NW Missouri, where some areas may experience flooding over the next 24 hours.
The risk of trading futures, hedging, and speculating can be substantial. FBN BR LLC (NFA ID: 0508695)