Published on:
13:07PM May 18, 2015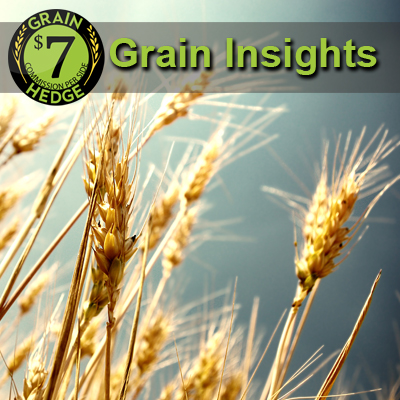 In the overnight session the grains are trading higher with corn up 3 ½ cents, soybeans up 5 ¼ cents and wheat in Chicago up 7 ½ cents going into this morning's pause in trade. The U.S. dollar and crude oil are trading higher this morning.
NOPA crush numbers were released on Friday and showed a record April crush of 150.363 million bushels, which was well above the average trade guess of 147.827 million bushels and a significant improvement over last year's total of 132.667 MBU. Soy oil stocks were reported slightly lower than expected with 1.441 billion pounds on hand in April compared to expectations of 1.461 billion pounds.
Traders will be looking forward to the crop progress report released at 3 PM CST after the market has closed. Early expectations are for the report to show 85 percent of corn planted and 50 percent of soybeans planted as of Sunday.
Continued precipitation throughout the Southern Plains has some traders now concerned about wheat quality after spending most of the late winter and early spring worrying about drought conditions which covered most of the winter wheat growing area. Rains over the weekend have caused some localized flooding in Texas and Oklahoma, while other areas in in Colorado and western Kansas only received light showers.
Weather turns dryer throughout Russia over the next 1-7 days which is stoking some concerns that this year's weather patterns share a close similarity to the 2010 and 2012 growing seasons which resulted in lower yields.