Published on:
14:31PM Feb 15, 2019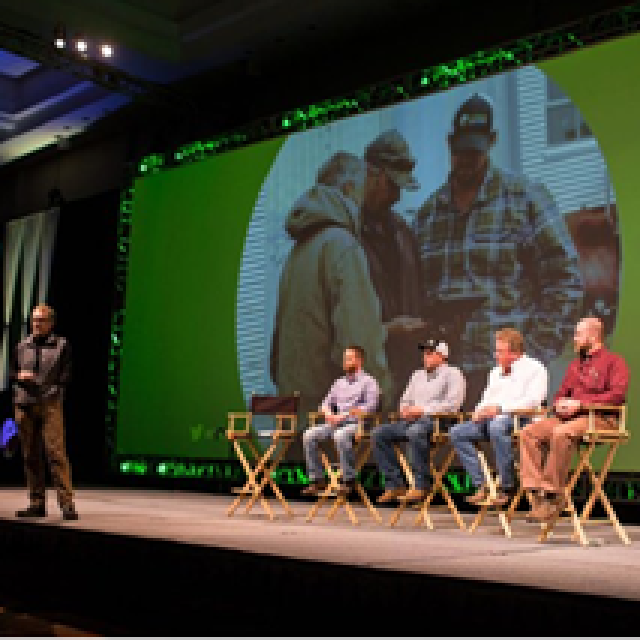 Export Sales Announcement
Private exporters reported to the U.S. Department of Agriculture export sales of 205,744 metric tons of corn for delivery to unknown destinations during the 2018/2019 marketing year.
China Cancels 807 KMT of Soybean Purchases  
Soybean traders in China on Friday shrugged off recent cancellations of import orders as the global market worried it could be a sign of Beijing backtracking on its pledge to buy more American beans.

The cancellations were thought to be to private groups not government purchases.   

Among the cancellations were 807,000 tonnes intended for China and 444,000 tonnes for "unknown" destinations, which the market believes could also be China.

The news appeared to contradict the recent conciliatory tone between Beijing and Washington, and went against expectations of net sales of between 600,00-1 million MMT of soybeans.      

Currently China bought about a third of the beans it purchased from the U.S. in the 17/18 marketing year.   

How Does This Impact The U.S. Farmer?

 Any news about China reverberates throughout the futures markets.  Positive or negative the soy markets are hypersensitive about all things China.  The cancellations to "unknown" feels like China, but is unverified. Whether these cancellations were from private or state-owned entities the result is a negative and a set back for the U.S. soy trade.  The soy market is starved for some clarity from the U.S/Chinese trade talks. Until that occurs, sharp swings in sentiment and price will remain the norm.
Informa 19/20 Crop Forecast: Raises U.S. Corn and Lowers Soy Plantings  
In it's latest crop predictions for the 19/20 U.S. crop year, Informa aka IEG Vantage, adjusted their corn acres to 91.6 MA vs 89.1 MA in 2018.   

2019 corn production is forecasted at 14.908 BBU and is based on a yield of 177.0 BPA.  2018 production was 14.4 BBU and yield was 176.4 BPA.

19/20 Soy acres are estimated at 86 MA vs 89.1 in 2018.

2019 soybean production is forecasted at 4.366 BBU and is based on a yield of 51.2 BPA. 2018 production was 4.54 BBU and the yield was 51.6 BPA.  

The firm's all-wheat forecast includes: 31.290 MA  of winter wheat - matching the USDA. Spring wheat is 13.640 MA 1 MA YoY and durum is 1.852 MA, -.27 MA YoY.

What Does This Mean For U.S. Farmers?  

As March approaches expect more private estimates of corn and bean acres to be the focus point inside the markets. The declines in soy and the moderate increase in corn could be friendly the back end of the curve if the Chinese make any concessions on exports.  Spring wheat adding 1 MA is not friendly despite the reduction in HRW acres as there should be ample supplies of U.S. protein wheat.

 
The risk of trading futures, hedging, and speculating can be substantial. FBN BR LLC (NFA ID: 0508695)