Published on:
13:16PM May 04, 2015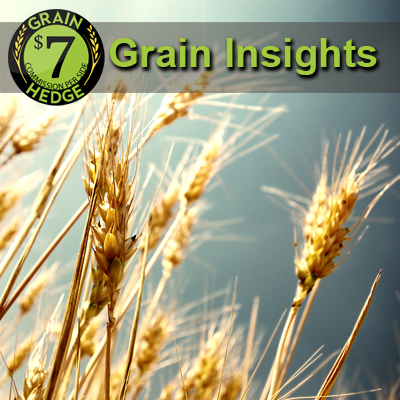 In the overnight session the grains were mixed with corn down 2 1/4 cents, soybeans up 3 3/4 cents and wheat down 4 3/4 cents going into this morning's pause. Crude oil is trading about 17 cents higher and the U.S. dollar is up a 10th of a percent. A Taiwanese buyer issued a tender to purchase 50,000-65,000 metric tons of corn to be sourced from the U.S., Brazil or Argentina.
The Plains wheat has received a good amount of precipitation over the last three weeks and it seems as though the trend is unlikely to change. Rains are expected to start half way through this week and continue for the next two weeks. Precipitation seems to be evident in the 16-30 day forecast as well.  
The market is anticipating the crop progress report out which will show the planting progress over the last week and give us an update on the condition of the winter wheat crop. The winter wheat crop rating has held steady at 42 percent good to excellent over the last two weeks after recent precipitation stalled the crops deterioration. On average over the last four years, corn planted during this time is 42 percent complete and 11 percent complete for soybeans. Spring wheat planting is well ahead of pace, with 55 percent of planting complete last week which was well ahead of the four year average of 29 percent.
Corn and soybeans appear to be trending lower this morning, cupping over on the lows printed in early April. The grains have been pressured recently by the increase bird flu detection throughout the state of Iowa which have forced the governor to declare a state of emergency. This is the third state behind Minnesota and Wisconsin to declare a state of emergency due to the outbreak in bird flu.