Published on:
13:46PM Apr 15, 2019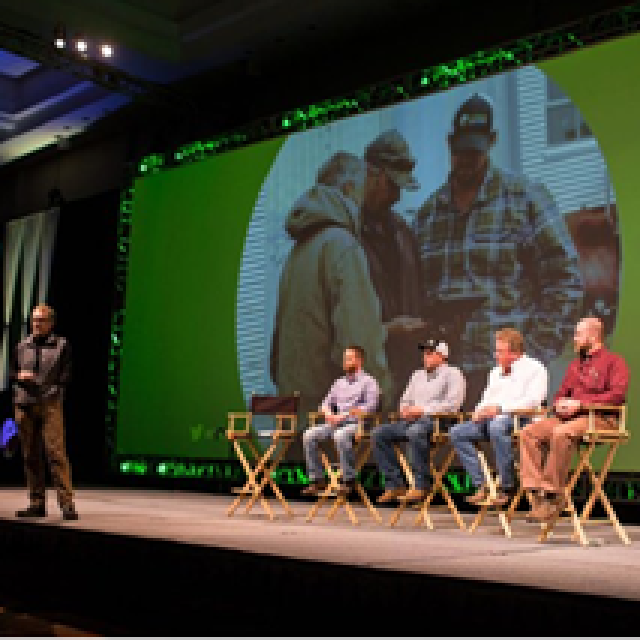 Export Sales Announcement
Private exporters reported to the U.S. Department of Agriculture export sales of 140,000 metric tons of soybeans for delivery to unknown destinations during the 2018/2019 marketing year.
NOPA March Soybean Estimated Crush: 168 MBU -3 MBU YoY     
A Thompson-Reuters poll estimates that NOPA members likely crushed 168.028 MBU of soybeans during March.  

Crush forecasts for March ranged from 155 MBU to 171.4 MBU.  

NOPA releases their March crush and oil stocks data today, 4/15.

If realized, March crush would be the second heaviest on record, behind last year's 171.858 MBU. In February, the NOPA crush totaled 154.498 MBU.

If a YoY decline in March is realized this would be the first decline during the 2018 marketing year.

Soyoil supplies among NOPA members at the end of March are estimated at 1.783 billion pounds, up 1.8% from 1.752 billion pounds at the end of February but -8.4% from 1.946 billion pounds during March 2018.

What It Means For The U.S. Farmer:

 At FBN we believe that a slowing NOPA crush pace during March would not be a surprise.  U.S. weather during March created logistical issues for many plants.                         
China Starts Reviewing U.S. DDGS Anti-Dumping Measures
China's Ministry of Commerce confirmed it is starting a review of its anti-dumping tariffs on U.S. DDG imports.  

China's tariffs on U.S. DDGS were first implemented in 2016 at a rate of 33.8%.  Starting in January 2017, the anti-dumping duties were raised to between 42.2% and 53.7%, while anti-subsidy tariffs have ranged from 11.2% to 12%.

The investigation should be completed in a year.

What It Means For The U.S. Farmer

:

We believe that the review of U.S. DDG exports by the Chinese is a positive step that can be supportive of prices.  The estimated timing of year to completion seems like it could be reduced during the U.S./Chinese trade negotiations.                          

 

         
The risk of trading futures, hedging, and speculating can be substantial. FBN BR LLC (NFA ID: 0508695)