Published on:
13:32PM May 28, 2019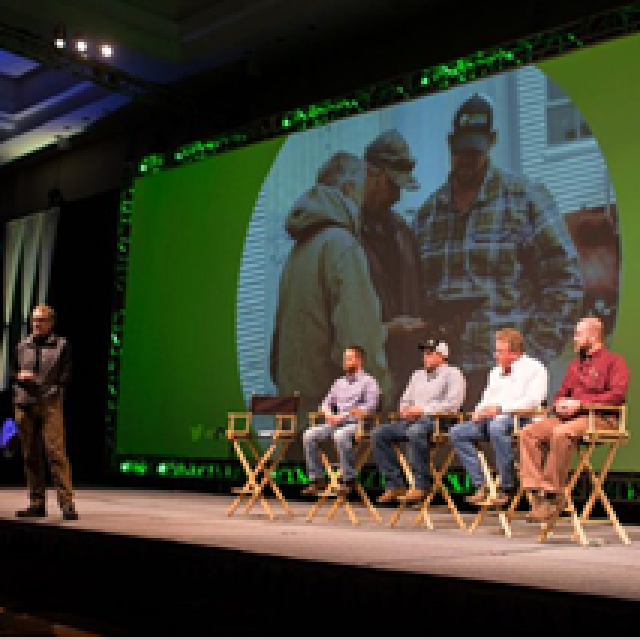 President Trump Announces $16 Billion Of Aid For Farmers
China's soybean imports from the United States rose in April, helped by an earlier easing of trade tensions with Washington, while imports from Brazil surged after buyers back-loaded their March orders to benefit from a tax cut on agricultural products.

China brought in 1.75 MMT of soybeans from the United States, up 15.9% from 1.51 MMT in March.

But another 6 MMT of anticipated purchases could be in jeopardy as Sino-U.S. trade relations entered deadlock again earlier this month.

In April China bought 5.79 MMT of soybeans from Brazil, more than doubling the 2.79 MMT in March.

What It Means For The US Farmer:

At FBN we believe that the reported imported volumes of Brazilian soybeans by China is not a surprise.  The USDA's weekly reported export sales have been lackluster for most of April. We believe that the U.S. soybean export program will continue to struggle for the balance of the marketing year and is a threat to the 2018/19 carry-out.      
African Swine Fever (ASF) Continues To Grow In Vietnam  
Vietnam culled a further 500,000 pigs over the past two weeks to tackle an outbreak of African swine fever, taking the total killed so far to 1.7 million, or 5% of the country's herd.

Pork accounts for three-quarters of total meat consumption in Vietnam, a country of 95 million people where most of its 30 million farm-raised pigs are consumed domestically.

The virus, first detected in the Southeast Asian country in February, has spread to 42 of the country's 63 provinces.

     

     

Currently there is no vaccine for ASF.

What It Means For The US Farmer:

At FBN we believe that the proliferation of ASF can be a positive for the U.S. hog producer but a negative for the soy producer.  We believe that reduced hog herds lowers demand for feed inputs.
The risk of trading futures, hedging, and speculating can be substantial. FBN BR LLC (NFA ID: 0508695)