Published on:
13:48PM May 13, 2019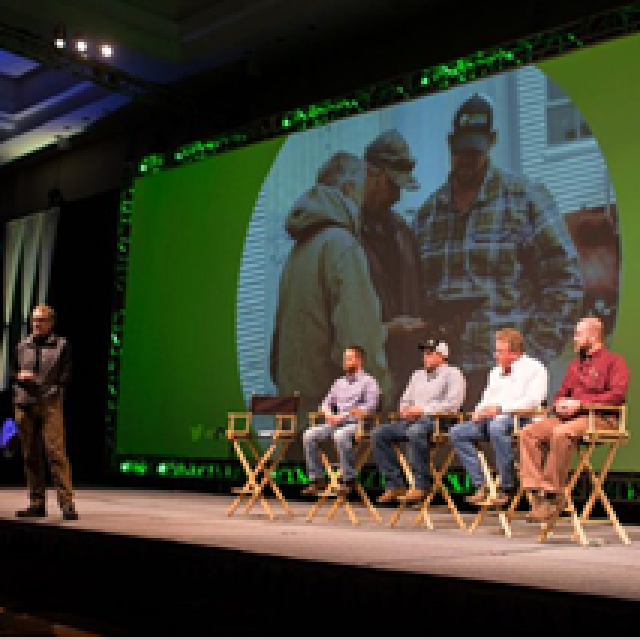 President Trump Pledges Aid To Farmers As Trade Deal Stalls
With a U.S.-China trade deal in danger of collapse, the Trump administration said it will begin work on a new program to provide aid to farmers—sending a signal to Beijing that Washington is preparing for a prolonged conflict.

As negotiators for the U.S. and China continued talks Friday, President Trump said on Twitter that the U.S. could use tariff revenue to buy "agricultural products from our Great Farmers, in larger amounts than China ever did, and ship it to poor & starving countries in the form of humanitarian assistance."

As one of the U.S.'s most successful exporting industries, agriculture has been disproportionately affected by the administration's aggressive trade strategy. In response to Mr. Trump's tariffs, China and the European Union have imposed sharp retaliatory tariffs against agriculture.

Trade negotiators had been close to reaching a deal this week that would have included Chinese commitments to make large agricultural purchases, a road map for lowering agricultural tariffs, and possibly other wins for the farming sector such as regulatory steps that would have allowed China to purchase more crops, pork, beef and chicken.

What It Means For The US Farmer:

At FBN we don't know how President Trump's tweet will impact the U.S. farmer.  

One option would be to revive programs from last year where the USDA authorized $12 billion in various initiatives that were

designed to soften the blow to farmers

.

The programs consisted primarily of one-time subsidy payments to producers of affected crops.

                     
African Swine Fever (ASF) Spreads In South Africa and Vietnam   
Vietnam has culled more than 1.2 million farmed pigs infected with African swine fever, the government said on Monday, as the virus continues to spread rapidly in the Southeast Asian country.

Pork accounts for three-quarters of total meat consumption in Vietnam where most of its 30 million farm-raised pigs are consumed domestically.

The virus was first detected in Vietnam in February and has spread to 29 provinces, including Dong Nai, which supplies around 40% of the pork consumed in Ho Chi Minh City.

An outbreak of African swine fever (ASF) has spread to a fourth province in South Africa.

It said many provinces had failed to detect outbreaks and cull infected pigs properly due to a lack of funds and the space needed for burying the dead pigs.

There is no vaccine for ASF.  

What It Means For The US Farmer:

At FBN we believe that the inability to contain ASF is both a major threat and opportunity for the U.S. hog producer.  The threat of the disease spreading to the U.S. hog herd is a major concern that has been openly discussed by U.S. government officials, leading representatives in the private sector and academics.  We believe that the other major opportunity comes from a growing U.S. pork export export program and sustained expansion of the U.S. hog herd.

   

                                       
The risk of trading futures, hedging, and speculating can be substantial. FBN BR LLC (NFA ID: 0508695)