Published on:
14:14PM Mar 22, 2019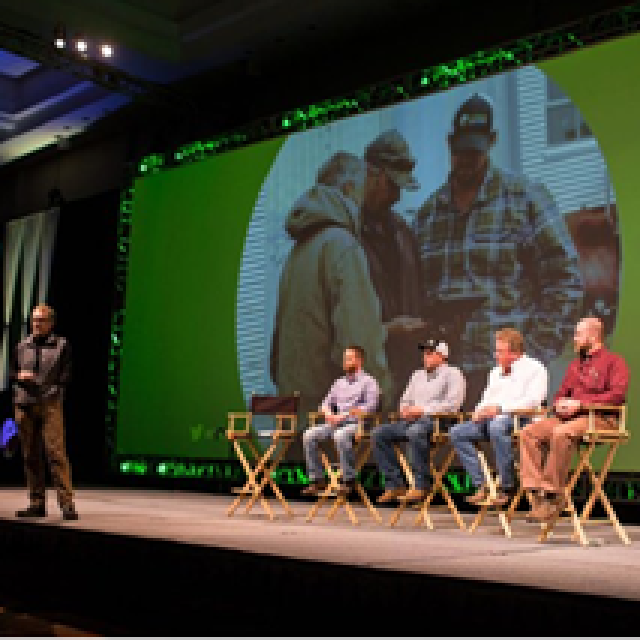 Export Sales Announcement
Private exporters reported to the U.S. Department of Agriculture export sales of 300,000 metric tons of corn for delivery to China during the 2018/2019 marketing year.
Recent Flooding Shuts Approximately 13% OF U.S. Ethanol Capacity
Massive flooding in the U.S. Midwest has knocked out roughly 13% of the nation's ethanol production capacity, as plants in Nebraska, Iowa and South Dakota have been forced to shut down or scale back production.

With rail lines washed out, and corn in storage flooded, ethanol production should start to decline which can support prices.

The U.S. has some 200 ethanol plants capable of producing 1.06 million barrels per day, and about 100,000 to 140,000 bpd of capacity has been taken off line.

Among the plants that have scaled back are ADM's plant in Columbus, Nebraska, the largest in the United States, due to flooding of a small rail line serving the plant.

With some rail access in Nebraska, western Iowa and western South Dakota closed ethanol delivered in the Gulf Coast is trading at 15 to 17 cents per gallon above Chicago's benchmark price which is about double the average for this time of year.  

What it means for U.S. Farmers

: The recent appreciation in ethanol prices has lent some support to the corn futures market which is positive.  How long the service disruptions last is anyone's guess as ethanol plants have a plethora of logistical, operational and employee concerns to contend with.  If the margin structure improves, then expect these producers that are idle will be "chomping at the bit" to restart production which can be bullish local corn basis.                        
Russia Exports Wheat To Algeria As A "Test"
This week Russia exported a trial shipment of 21.88 tonnes of wheat to Algeria as "test".  

Algeria which imports most of its non-durum wheat or soft wheat needs from the French and other EU countries has been open to diversifying it's wheat supply chain.

This recent "test" shipment will be used to assess Russian wheat's physical  quality and to determine if the grain meets Algerian phyto-certification standards.    

What it means for U.S. Farmers

: Not bullish the U.S. wheat producer as Russia seeks to expand its wheat export business and to increase its share of the global wheat export market.  While this quality test by the two countries is for old crop wheat, if the results by the Algerian inspectors are positive look for Russia to start making incremental export business into the country.  Any export business that Russia starts to win in Algeria which displaces French wheat has the potential risk of impacting or slowing U.S.wheat exports.
The risk of trading futures, hedging, and speculating can be substantial. FBN BR LLC (NFA ID: 0508695)