Published on:
13:45PM Aug 12, 2015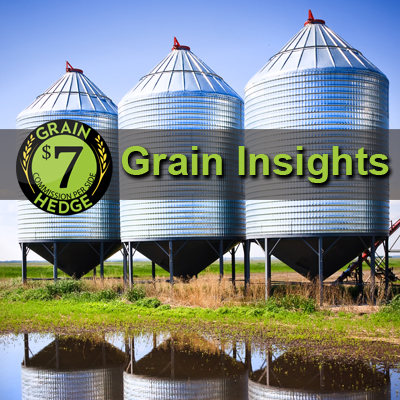 In the overnight session the grains are mixed with corn up 3/4 of a cent, soybeans down 2 3/4 cents and wheat up 3 3/4 cents. The U.S. dollar index is down nearly 1 percent and crude oil is trading higher by 64 cents. China's Yuan fell for a second day after policy makers took steps to lower interest rates and devalue the national currency on Tuesday.  
Excessive storms throughout Santa Fe and northern Bueno's Aires has dropped as much as 7 3/4 inches of rain and triggered flooding across a key wheat growing region in Argentina and threatening 2015/16 yield.
Today, the USDA will release two major crop reports including the Crop Production report and the August Supply and Demand report. The August Supply and Demand report could provide some spark to the market with analysts expecting planted acreage to be revised lower and yield to be adjusted due to the excessively wet spring that left Missouri, Indiana and Ohio saturated. In the July report, the USDA announced that planted acreage in certain states was going to be re-surveyed which will be revealed in today's report. This August Supply and Demand report also has impact because it will be the first survey-based yield estimates. 
Below are the expectations for the production for the 2015/16 marketing year. Analysts are expecting to see corn production revised 202 million bushels lower to 13.327 billion bushels and soybean production to be revised 161 million bushels lower to 3.724 billion bushels. Acreage is expected to be left mostly unchanged for corn, but soybean acres are expected to fall by 1.178 million acres to 83.271 million acres in the August report.
The average analyst expects to see significant yield revisions in the August WASDE report. The average corn yield guess for this report is 2.3 bushels below last month and the yield guess for soybeans is 1.3 bushels per acre below the July report. However we are questioning if the USDA will make much of a revision at all. The crop conditions have actually improved by 1 percent in the good-to-excellent ratings and soybeans are unchanged at 63 percent rated good-to-excellent. However, despite crop conditions remaining steady throughout July, keep in mind that this is the first survey based yield results which will likely render an adjustment from the forecast given to us by the USDA in July.