Published on:
16:08PM Feb 28, 2019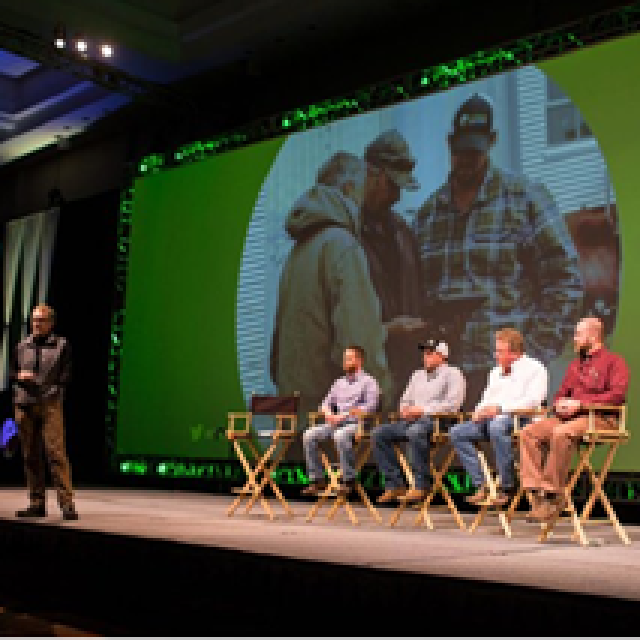 Export Sales Announcements
Export sales of 168,000 metric tons of corn for delivery to Mexico during the 2018/2019 marketing year.

Export sales of 133,000 metric tons of corn for delivery to South Korea during the 2018/2019 marketing year.
Russia Not Planning Any Export Restrictions    
On Wednesday, Russia's Agriculture Ministry announced that the country will not impose restrictions on grain exports this marketing year.

The statement comes after some grain traders who meet with government officials on a "regular basis" to discuss domestic supplies had speculated that Russia would make policy moves to implement export controls after some domestic prices had sharply increased during January and early February.  

Russia, the world's largest wheat exporter, said that its forecast fo

r

2018/19 grain exports of 42 MMT had been set.    

Russia has already exported 33.4 MMT of grain: barley, corn and wheat, so far this season, unchanged from a year ago.  Wheat exports have totaled 26.9 MMT. Recently, shipments have been slowing down due to seasonally lower supply which has caused a rise in Russian export prices.

How Does This Impact The U.S. Farmer?  

From a wheat perspective this news is another bearish input.  The steady rise in Russian FOB wheat prices has been occurring for the last 6 weeks as supplies are tightening.  The recent GASC purchase saw a bulk of the wheat sales from France and Romania and a small volume from Russia. This could be a signal to the HRW producer that some export volume could start working back to the U.S.              
India To Import Estimated Tariff-free 500-1 MMT of Corn This Year
Facing domestic supply challenges amid growing demand from the livestock sector, it is estimated that India may import 1 MMT of corn this year.

Indian corn production is estimated at 16 MMT down from 20.2 MMT the previous year.   

Below-normal monsoon rains and an infestation of the army worm, which devastated African corn crops in 2017, have slashed India's corn output and boosted prices, increasing the chances the government will grant duty-free corn imports for the first time since 2016.  

The shift to imports in the world's seventh-largest corn producer, which typically exports to Asia, highlights the breadth of the crop losses due to the drought and army worm.   

Assumptions are that India will import a bulk of the corn from Ukraine.  India is a non-GMO corn importer.

How Does This Impact The U.S. Farmer?

Lots depends on the volume and timing but this could be a positive development for the U.S. corn export program.  If India imports above 500 KMT from Ukraine the possibility exists that the demand pull reduces supplies and causes a shift in the export structure which could create an opportunity for U.S. corn.                 

 
The risk of trading futures, hedging, and speculating can be substantial. FBN BR LLC (NFA ID: 0508695)