Published on:
14:27PM Apr 23, 2019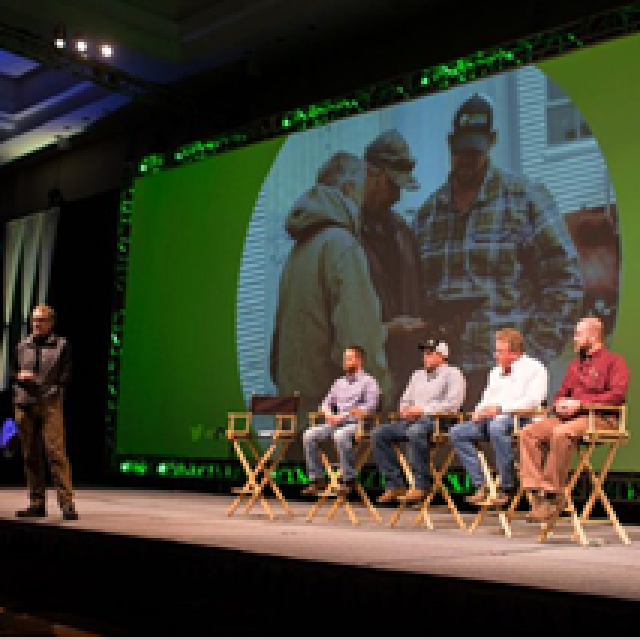 Russian Wheat Prices Decline As 2019 Crop Forecasts Improve  
Both internal and export FOB prices of Russian wheat declined over the last week as the condition of the 2019 winter and spring wheat crops has steadily improved, causing analysts to raise their production estimates.  

FOB 12.5% protein prices fell across key export locations by $3 to $224 MMT.

Domestic prices for third-class wheat fell 50 roubles to 12,150 roubles ($190.5) a tonne at the end of last week in the European part of Russia on an ex-works basis.

Russia exported 38.2 MMT of grain between the start of the season on July 1 and April 18, -9% YoY.  This figure includes 32 MMT of wheat, -3% YoY.

Russia's agriculture ministry continued to sell grain from its stockpile last week, off-loading 7,500 tonnes of wheat. It has sold 1.76 MMT of grain, including 1.48 MMT of wheat since the start of this marketing year.

Current wheat production estimates are 80-83 MMT just shy of the 85 MMT in  2017/18.

What It Means For The U.S. Farmer

:

With a favorable weather outlook for most of Russia's wheat growing regions, an 80-83 MMT crop is at the upper end of the historical production range.  Russian spring wheat planting is running ahead of schedule. At FBN we believe that while there is a long time until the Russian wheat harvest is finalized and in the bin, a large Russian wheat crop has the ability to pressure the U.S. listed futures.           
Citing Reduced Hog Demand; Brazil Soy Exports To China Set To Decline  
Brazilian Agriculture Minister Tereza Cristina Dias said that Brazilian soy exports to China will definitely decline this year as African swine fever in China cuts demand for the animal feed

.  

Brazil is the world's largest soybean exporter, while China is the largest importer. The U.S. is the second largest exporter of soybeans.  

Brazil's soy exports are widely expected to soften this year, due to lower foreign demand, tougher competition with U.S. producers and lower domestic production.

Brazil and Chinese officials are scheduled to meet twice over the next month, once in Brazil and the other in China, to discuss a broad Chinese investment strategy that also is agricultural centric.  

Given the decline in Chinese hog supplies due to African swine fever, the Chinese government is working with the Brazilians to certify additional poultry and hog processing plants for exports.   

What It Means For The U.S. Farmer

:  

We believe that these comments from the Brazilian Ag Minister are honest and can be a negative for the U.S. soy producer.  The lack of Chinese demand for Brazilian soybeans can cause prices to decline, making them more competitive with U.S. prices in the global export grid.  We also believe that a reduced global demand structure inside of the USDA's current 895 MBU estimated carry-out is not encouraging for prices.
The risk of trading futures, hedging, and speculating can be substantial. FBN BR LLC (NFA ID: 0508695)