Published on:
13:45PM Oct 12, 2018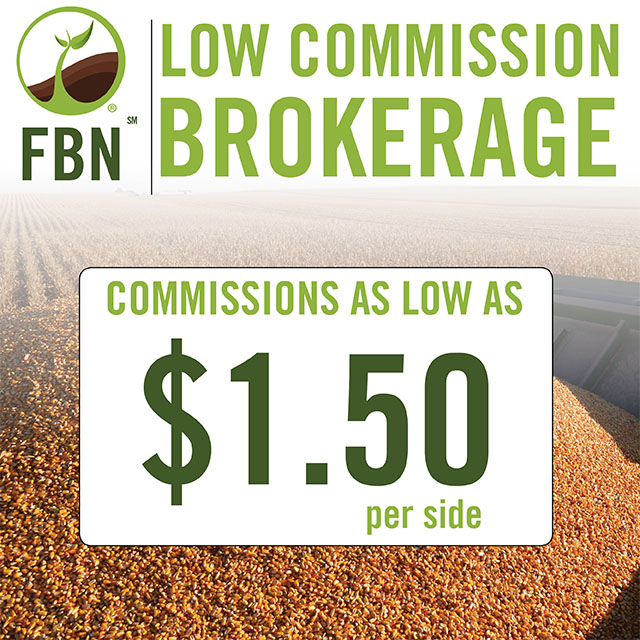 USDA WASDE Report Shows Reduced Corn And Soy Production But Ending Stocks Grow
Yesterday's Oct WASDE showed a decrease in expected corn yield, pulling back by 0.6 to 180.7 bpa. This led to total corn production falling by 49 million bu to 14,778 billion bu. Export usage increased by 75 million bu, but were offset by reduced feed demand and larger beginning stocks following the USDA's Quarterly Stocks Report. Ultimately, ending stocks rose by 39 million bu to 1.813 billion bu in the US. Soybean yields were actually raised 0.3 to 53.1 bpa but projected harvested acres were cut by 600,000 to 88.3 million acres, bringing overall production down to 4.69 billion bu, only 3 million bu less than the Sep WASDE. No changes were made to the demand table but supply is set to increase due to larger beginning stocks, leading to ending stocks for the Oct WASDE rising by 40 million to 885 million bu. Wheat prices saw some upward movement following the report due to Australian production being cut by 1.5 MMT and Russia by 1 MMT. Domestically, wheat ending stocks rose by 21 million bu to 956 million bu, due to increased beginning stocks and reduced feed demand due to cheap corn prices.
Ethanol Supplies Grow To A 7 Month High As Production Perks Back Up
For the week ending on Oct, the Energy Information Administration reported that ethanol production rose to 1.04 million barrels per day, up 25,000 barrels per day from the previous week, which was the lowest level of production in 6 months. Stockpiles of ethanol have grown, coming in at 24.021 million barrels. This is an increase of 576,000 barrels and is the highest since Mar 9. This week, President Trump announced the removal of the summertime ban on E15, allowing for year-round sales. Also this week, ethanol producer Green Plains sold 3 of their plants to Valero for $328 million.
Soybean Export Sales Fall Below Expectations, Corn And Wheat On The Low End
The USDA released the Weekly Export Sales report today, delayed due to the WASDE report. The report showed soybean export sales as 439,700 MT for the period from Sep 28-Oct 4, below analysts expectations. In this period, China and Pakistan both reported reductions of 187,900 MT and 64,000 MT respectively. The largest buyers were the Netherlands, the UK, and Germany. Weekly export sales of corn were pegged at 1,006,700 MT, down from last week's 1,521,200 MT and right at the low end of the range for expectations. Top buyers of US corn were Mexico, Japan, and South Korea. Wheat export sales were reported for 339,000 MT, falling 22% from last week and down 30% from the 4 week average. Major buyers reported were Taiwan, the Philippines, and Indonesia.
The risk of trading futures, hedging, and speculating can be substantial. FBN BR LLC (NFA ID: 0508695)