Published on:
13:38PM Aug 06, 2015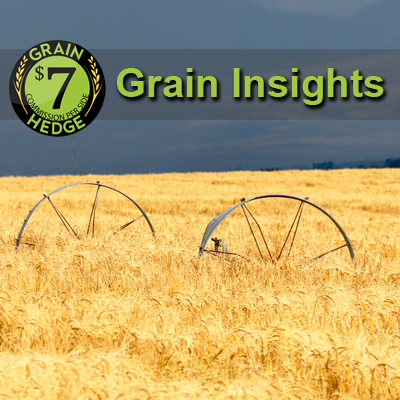 In the overnight session the grains were mixed with corn up 1/2 cent, soybeans down 6 cents and wheat up 6 1/4 cents this morning. The U.S dollar is higher by only a fraction of a percent and crude oil is down 53 cents this morning. This morning exporters sold 132,000 metric tons of soybeans to China for 15/16 delivery.
Export sales this morning were dramatic with soybeans reporting old crop sales cancellations of 447,300 metric tons which missed expectation which ranged from 0-200,000 metric tons. Soybean sales are still ahead of pace to meet current USDA expectations, but this week's sales erased all of last week's sales of 416,700 metric tons. New crop soybeans outperformed this week booking 1,024,200 metric tons which was above last week and above expectations which only ranged between 350,000 and 700,000 MT. Corn sales were also ugly with only 2,700 metric tons this week was a marketing year low for the grain. Expectations ranged from 250,000 to 450,000 metric tons. New crop corn sales missed expectations, only booking 277,000 metric tons. Wheat recorded a marketing year high in export sales this week which is helping to lift the grain in this morning's session. Wheat booked 838,500 metric tons this week which was well above the 400,000-600,000 MT range of estimates.
Ethanol production declined 4,000 barrels per day this week to 961,000 barrels per day. This is over 100,000 barrels per day over the four year average and 59,000 barrels per day over last year's production for the same time period. Ethanol stocks declined 409,000 barrels per day to 19.24 million barrels this week.