Published on:
13:44PM Jul 06, 2018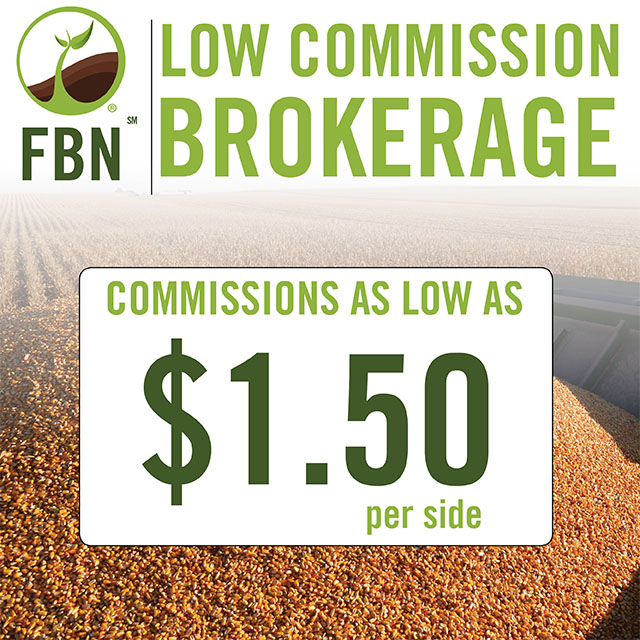 Brazil Potential US Bean Customer
With the start of the US-China trade war, Brazil soy processors are wondering how they will get their local soy crush appetite met. If China's demand for Brazilian soy rises due to a trade war with the United States, local processors may have to resort to importing 500,000 to 1 million tonnes from the US, Luis Barbieri board member of Anec told an event in Sao Paulo.
Trade War Officially Starts, Markets Shrug it Off
12:01 EDT brought the official start to the US imposed tariffs on Chinese goods.
China's commerce ministry, in a statement shortly after the U.S. deadline passed, said that it was forced to retaliate with a 25% tariff on US products. Before the deadline, U.S. President Donald Trump upped the ante, warning that the United States may ultimately target over $500 billion worth of Chinese goods, or roughly the total amount of U.S. imports from China last year.

Japan Wheat Buying Continues to Shun Canada
The Japanese bought 50,000 MT of US wheat and 25,000 MT of Australian wheat overnight. Historically, the Japanese regularly tender 3 times a month for food quality wheat with the US, Canada and Australia sharing in the biz. But, since mid-June after GMO contaminated wheat was  found in a Canadian wheat shipment, the Japanese have shunned Canada.

Hot Bias Continues for Western Corn Belt
Weather forecasts continue to show heat in the WCB for the coming few weeks.
Already temps have been consistently high - eastern NE, IA, Eastern KS and W MO are running 7 or more days with highs in the 90s to upper 90s. A warm July could trim yield expectations which are generally in the upper 170 range thanks to plentiful moisture in June.
Weekly Export Sales
A better than expected week for soybeans with both old- and-new-crop deal deals coming in at a combined 1 MMT which bested expectations. Corn sales were below expectations on both OC & NC. China continues to unwind its US positions, cancelling 366,000 for OC and 66,000 NC.
| | | | |
| --- | --- | --- | --- |
|   | Actual | Estimated | Last Week |
| Wheat | 440 | 300-500 | 563.7 |
| Corn-OC | 441 | 500-800 | 849.9 |
| Corn-NC | 232 | 300-500 | 636.8 |
| Soybeans-OC | 562 | 200-500 | 358.5 |
| Soybeans-NC | 459 | 200-400 | 642.3 |
| Soymeal-OC | 133 | 50-200 | 146.3 |
| Soymeal-NC | 62 | 0-150 | 75.5 |
The risk of trading futures, hedging, and speculating can be substantial. FBN BR LLC (NFA ID: 0508695)