Published on:
13:59PM Mar 17, 2015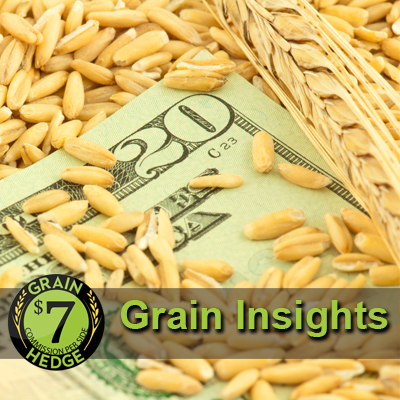 The grains are trading lower in the overnight with corn down 2 cents, soybeans down 2 1/2 cents and wheat down 1 cent. The U.S. Dollar index is pulling back a fraction of a percent this morning and crude oil has slipped under $43 per barrel. Today marks the start of the FOMC meeting which will continue until Wednesday.
NOPA crush numbers showed 146.970 million bushels of soybeans crushed in the month of February, the largest recorded since 2010. This figure was lower than the average analyst guess of 148.537 million bushels, but up from last year's figure of 141.612 million bushels. The trade reaction to the report was relatively mute with little action following the release of the NOPA numbers.  
Yesterday export inspections were disappointing for corn which only showed 735,311 metric tons were inspected last week for export, missing analyst expectations of between 900,000 and 1,100,000 metric tons. Soybeans and wheat both met expectations showing 583,944 and 519,592 metric tons respectively were inspected for export last week.  
Wheat continued its short covering rally yesterday as the national weather service issued a "red flag" warning across the plains covering Texas, Kansas, Nebraska and western Iowa. The warning for very warm temperatures, low humidity's and southwest winds created an environment at risk of rapid wildfire growth. The dry conditions throughout the plains have lead Kansas into dropping its weekly wheat crop rating to 41 percent good-to-excellent from 46 percent last week. Texas weekly crop report showed a one percent increase in good-to-excellent rating and Oklahoma wheat conditions declined to two percent week over week.  Russian growing conditions have also been unfavorable, receiving unseasonably warm dry weather fueling crop concerns as farmers begin seeding.